Plan Info
Dad Tired and Loving It
Sample

Get the app
Creating Daily 30-Second Devotions
Almost daily guys in the Dad Tired community ask me if I can recommend a good devotional for dads to go through with their kids. I love this question because it shows me that the dad asking is taking initiative in trying to lead his family toward Jesus. I'll often reply to this question with another question: "What are you ultimately trying to accomplish with your kids?"
My question often catches them off guard because it can feel a little "in your face," which I'm not necessarily trying to do. Ultimately, I just want to dig a little deeper to see what is going on in the heart of the guy asking.
"I just want my kids to know and love God," I hear quite often.
I love that answer. We need more dads who want their kids to know and love God. But, here's the truth: If we want to raise children who grow up to know and love God, they are going to need more than the latest devotional. Instead, they need a dad who will point them to Jesus in every opportunity he gets.
At the end of the day, we aren't just trying to give our kids more Bible facts; we are trying to raise disciples of Jesus. So, the question isn't: "What's the best devotional for my kids?" Rather, it's: "What's the best way to raise disciples?"
Thankfully, we find some help in Scripture. In Deuteronomy 6, Moses actually instructs fathers on how to raise children. Instead of telling dads to carve out 15 minutes a day to read Bible stories, he actually tells his listeners to impress the truths of Scripture all throughout the day. He tells them to teach their children as they're walking, lying around, sitting at home. In short, he tells them to not miss an opportunity to teach their kids about God every chance they get.
Fast forward hundreds of years, and we see Jesus using this model to raise up His disciples. He didn't just ask them to meet Him at a coffee shop once a week to study some Bible verses, but instead used every opportunity to teach His followers about the Kingdom of God in everyday life.
This is what our children ultimately need most. They need you to love God with every ounce of your being. They need you to study, meditate, and memorize God's Word. And they need you to talk about him as many times as possible throughout the day.
If you want to be a man who leads your family well, think less about a 15-minute devotion and find more ways to use as many 30-second opportunities as possible to point your family back to Jesus.
Take Action: Challenge yourself to find one or two ways to talk to your kids about Jesus today. Pray that God would give you courage to speak up and wisdom to know what and when to speak.
About this Plan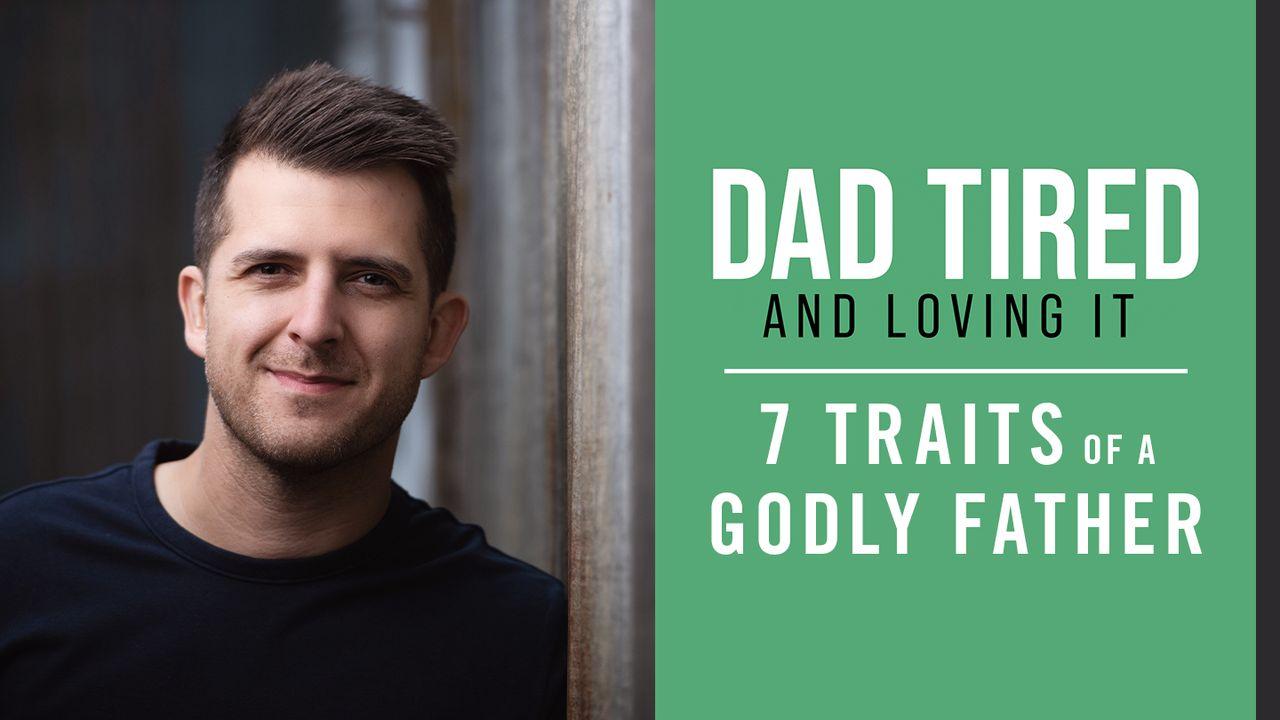 A reading plan to encourage Dads in the hope of the gospel.