Putting Up the Bumpers
Verses: Hebrews 10:24-25, Ecclesiastes 4:9-12, Proverbs 12:26
Earlier in this devotional series, I had mentioned that Leila and I had experienced an incredibly difficult season in our marriage. It was in the midst of that season that we found ourselves in the middle of a particularly nasty fight one day. In my immaturity, I had said something to purposely hurt her.
She stood quietly in our room, staring at me as her eyes welled up with tears. In that moment, I thought I was winning the fight.
Through her tears and with a broken voice, she quietly said these words, "Jerrad, I just want you to know that I've been waking up at 2:30 every morning. I go into the living room, and I pray that God captures your heart again."
Her words shattered me.
It was in that moment that the Holy Spirit began to slowly answer her prayers. I knew that the trajectory of my life was headed nowhere near where I wanted it to be. I was living in sin and darkness, and for a second, my soul longed to be back in the light.
Darkness loves darkness; its worst enemy is the light.
One of the ways I was purposely keeping myself in the darkness during that season was by isolating myself. I didn't want to be around anyone, and I especially didn't want to be around Christians.
As my wife's gentle words began to chip away at my hard heart, I knew I needed to get back into the light. And for me that meant being back around God's people. I made a commitment right then to have 100 people in my home for dinner over the next year. I knew that if I didn't surround myself with God's people, I would find myself surrounded again by darkness.
Have you ever taken your kids bowling and had to put up the bumpers in order for the ball not to fall into the gutter? This is how I like to imagine myself surrounded by God's people.
Because here's the reality for all of us men: We don't drift toward God; we drift away from Him. We are all prone to sin. Left alone for any length of time, we will find ourselves wandering into the gutter.
Brother, if you're serious about leading your family well, you need to be equally serious about surrounding yourself with God's people. Don't let your pride convince you that you can do this alone. Don't let your busy schedule justify your reasons for not being around the people of God more. Find your tribe and give them permission to keep you out of the gutter.
Take Action: Pick a day this week that you can meet with one or two guys. Once you've found a date, block it in your calendar. Text a few guys to see if they'd be willing to meet you for a meal or activity and take the lead at initiating deeper conversations.
About this Plan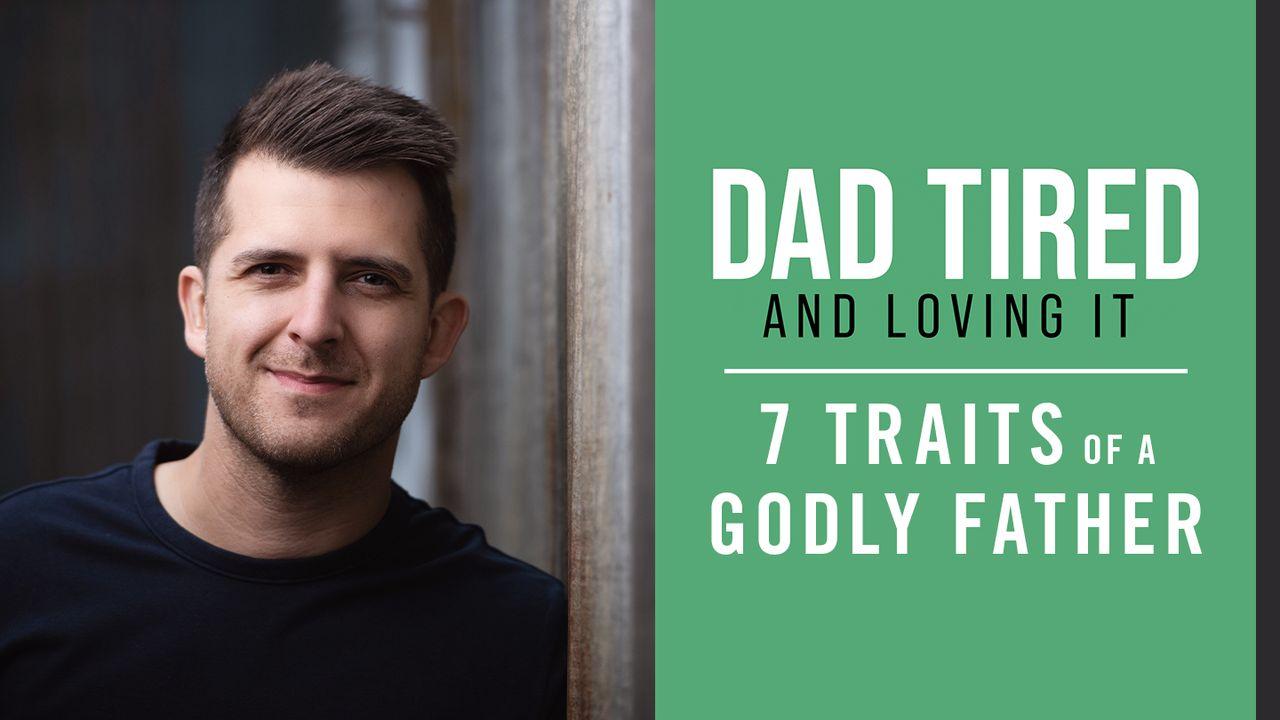 A reading plan to encourage Dads in the hope of the gospel.
About The Publisher