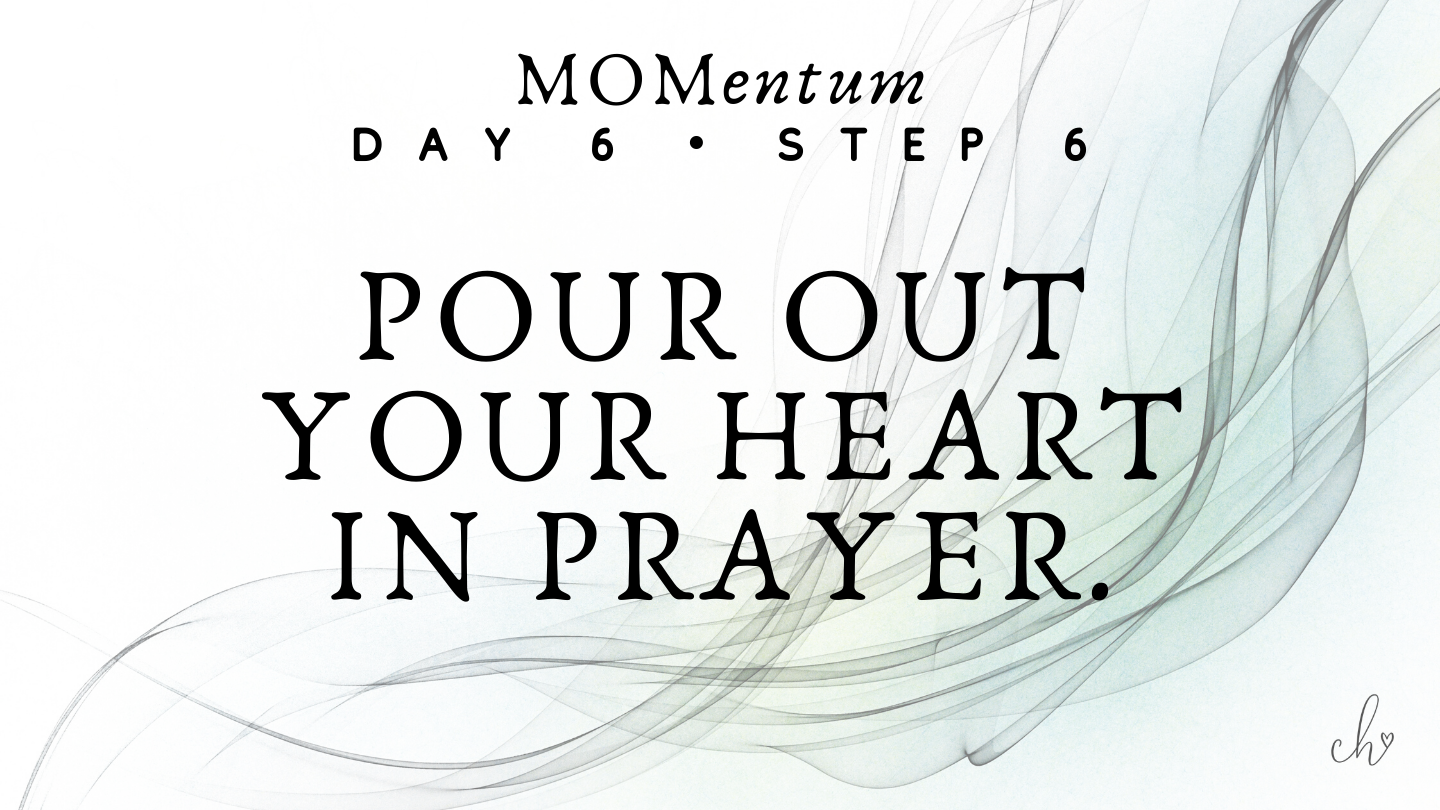 After becoming a mom I experienced a dramatic shift in my prayer life. Motherhood puts Jesus on speed dial as we attempt to navigate how to raise these precious, accident-prone, emotionally-charged children. With each new milestone moms often ask, "What do I do?" We ask ourselves that question as we play through different scenarios in our heads. We seek advice from friends and professionals. We run to Google and scroll, scroll, scroll through the plethora of opinions. And then, aha! We turn to the One who blessed us with the gift of motherhood, who crafted our children with His own hands. He is the very definition of love and placed our children into our arms to raise. How often do we forget to seek Him first?
There's one particular verse in the Bible that changed how I pray. Lamentations 2:19 says, "Arise, cry out in the night,… pour out your heart like water in the presence of the Lord. Lift up your hands to him for the lives of your children." This verse paints the picture of the heart-cry and passion behind prayer as we speak directly to the Creator of galaxies and butterfly wings –the One who breathes life and has power over death.
If we look at the women in the Bible, we learn a great deal about going to God in prayer. Anna the prophet who prayed day and night to our God was ceaseless in her conversations with God (Luke 2:37). Mary, the mother of Jesus, was devoted to the Lord, rejoicing in His glory and favor (Luke 1:46-49). Hannah's prayers cascaded from her heart as she poured out her "deep anguish" before the Lord (1 Samuel 1:10). Each of their prayers were true representations of Lamentations 2:19.
What does it feel like to pour your heart out like water? Does your prayer life reflect this passion, transparency, devotion, and determination?