Our Incarnational Working
Incarnational working is about making God visible to those around us and bearing witness to God at work in the world: in us, through us, and (often) in spite of us. Its emphasis is on everyday sacraments, having our eyes wide open, and seeing God alive in symbols and metaphors.
In practising this spiritual discipline, there are some simple behaviours we can demonstrate in the workplace:


Being aware of symbols of God's presence.


Discerning metaphors of creation, faithfulness, redemption, salvation, provision and grace.


Living like Jesus and doing what he would do, especially in serving those around us.


Seeing our work as the source material for modern parables to pass on God's wisdom, and the gospel.


Just as Jesus became flesh and dwelt among us to show us what God was like, so we can show those we work with what Jesus is like. We may be the only Jesus people in our workplace meet, and the only Bible they read.
How do you reveal Jesus to others at work through your actions and words?
About this Plan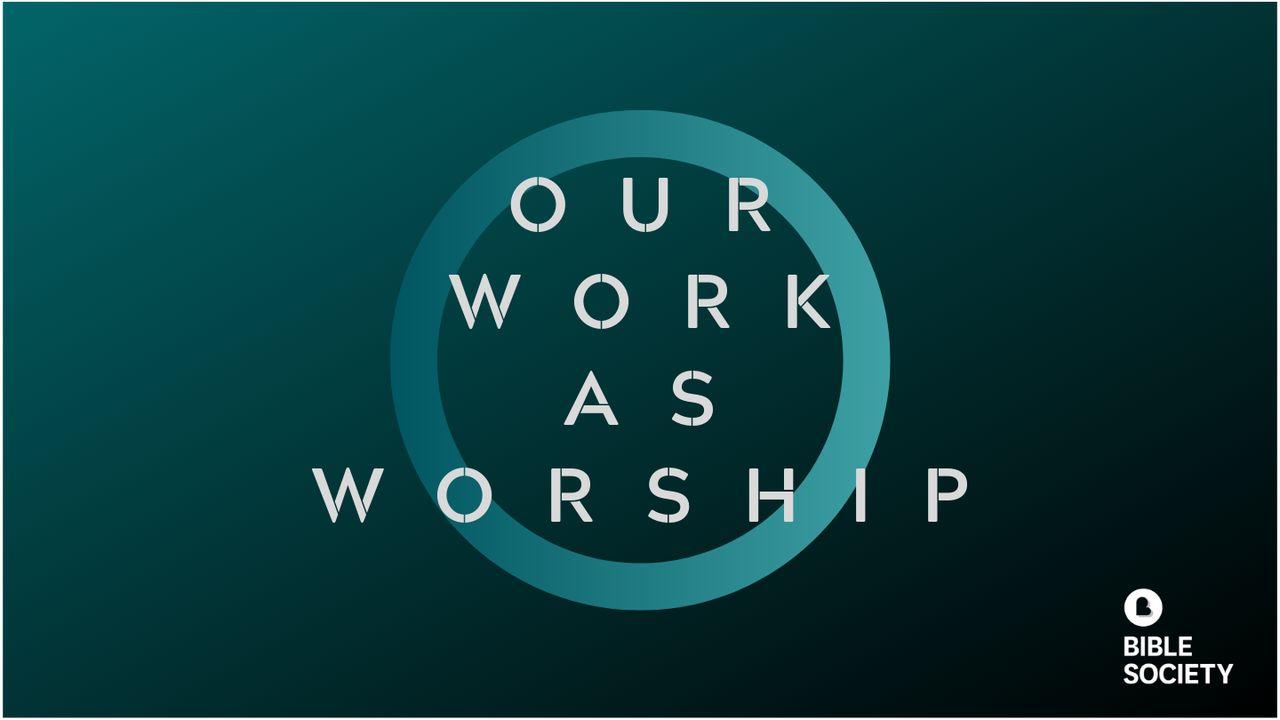 Work takes up the majority of our waking hours; it is the most significant activity in our lives. This makes sense if we look through Genesis 1–2 and see that work is the first command we receive from God. We were create...
We would like to thank Kara Martin in conjunction with the Bible Society of Australia for providing this plan. For more information, please visit: http://biblesociety.org.au
About The Publisher