Plan Info
True North: LIVE Free In Marriage
Sample

Get the app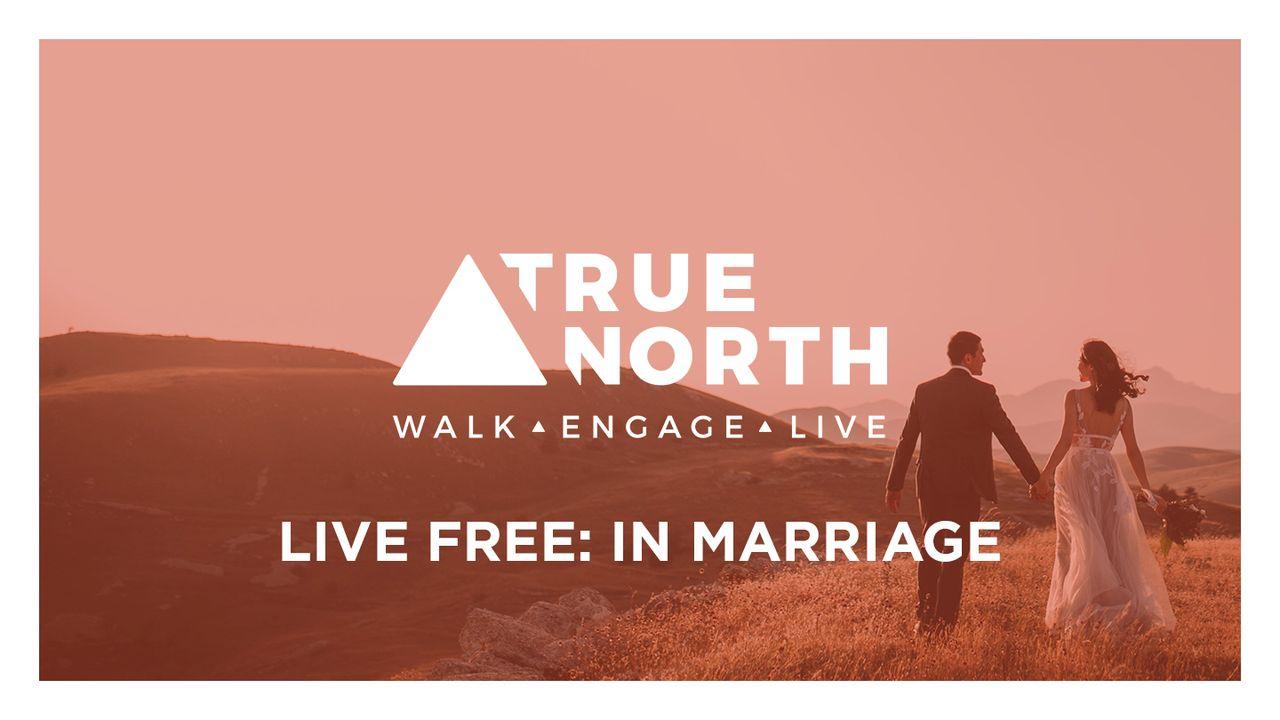 Congratulations! The simple fact that you have some sort of desire to improve your marriage is a great thing. Whether your marriage is just okay or if your marriage is holding on by a thread, this plan, along with God's Word, can help.
First things first, what was marriage created to be, and what is its purpose? If we don't start here, everything else is useless. So from the very beginning, in Genesis 2:18, God states, "It is not good that the man should be alone; I will make him a helper fit for him." This verse gives us two really important truths about ourselves and marriage.
First: It is not good to be alone. Why? Because we were made for relationships. We were made by a loving God, a loving Father who desperately seeks to have a relationship with us. God also gave us a deep longing and capacity for love.
Do you want to know the meaning of life? Do you want to know why you were created? It's this: to learn how to love! Because God is love! We were created to love God and to share the love of Christ with a dead and lost world. To share love, we have to first know how to receive and experience love. So God created marriage.
Marriage allows us to experience things like love, companionship, friendship, and fulfillment. Marriage allows us to have children, which ushers in all kinds of new ways to experience and express love. Hopefully, you are beginning to see why it isn't good to be alone and why marriage is so close to the heart of God.
We will look at the second main point found in Genesis 2 tomorrow. So for today, take a few moments and ask God: "Have I been viewing my marriage correctly? Have I viewed it as a training ground to learn to love and be loved, or have I expected other things from my spouse and marriage?"
About this Plan
During this nine day reading plan you will explore God's design and purpose for marriage. We will also discuss five habits of a healthy, God-honoring marriage and how you can incorporate them into your own marriage. So w...
More
We would like to thank True North Ministries for providing this plan. For more information, please visit: https://www.truenorth.live