The Benefits of a Creative Prayer Life
Let me be honest.
I never considered integrating color or creativity into my prayer life until a couple of years ago. It was June 2016 and I was writing my book, "Broken Crayons Still Color." I wanted to include adult coloring book pages in the book and planned on hiring someone. However, I distinctly sensed God say to me, "You do it."
"Me?" I replied. "I can't do it. I'm not creative!"
However, I couldn't shake the sense that I was to create these coloring pages. Therefore, I bought a hand lettering book, went to a local class on sketching patterns, and finally sat down to sketch out the first one.
And it came out much better than I anticipated. I surprised myself!
Not only did I go on to illustrate seven coloring pages for my book, I continued creating art daily in my art studio in our home.
And it wasn't long before I started integrating creativity and color into my prayer life.
Genesis 1:1 says, "In the beginning, God created…"
God is the Creator of all creativity. We are created to create. This will look different for each one of us. However, I encourage you to be open to explore the creativity inside of you.
I literally didn't think I was creative just a few years ago and yet now I am an artist. I have taught art classes to thousands of students, published two art books, and have a thriving art business. All glory to God!
What are the benefits of a creative prayer life?
1.) First of all, it helps you stay focused.
Have you ever found your mind wandering during your prayer time? Yep, me too!
By adding creative elements to my prayer time, it helps me to focus on the task at hand: prayer. I will talk more about how this works in the next few days.
2.) It leads you into deeper intimacy with God as you meditate on His Word.
It is one thing to pray Scripture and it is another thing to meditate on it as you pray. This is so powerful and can help you memorize God's Word as well.
3.) It is one way to pray when you don't have the words.
Romans 8:26 says, "In the same way, the Spirit helps us in our weakness. We do not know what we ought to pray for, but the Spirit himself intercedes for us through wordless groans."
When you don't know what to pray, you can start lettering, sketching or painting and ask the Spirit to intercede for you.
4.) It can open up your creativity in other areas.
As I started creating art on a daily basis, something interesting happened. It was as if my left and right brain were actually talking to each other again.
Typically, the left side of your brain is more analytical whereas the right side of your brain is more creative. And when we integrate the two, something powerful happens.
By practicing creativity in prayer, you may find you are more creative in other areas like your work, cooking, problem solving, etc.
Tomorrow I will start to discuss one practical way to apply this to your life.
About this Plan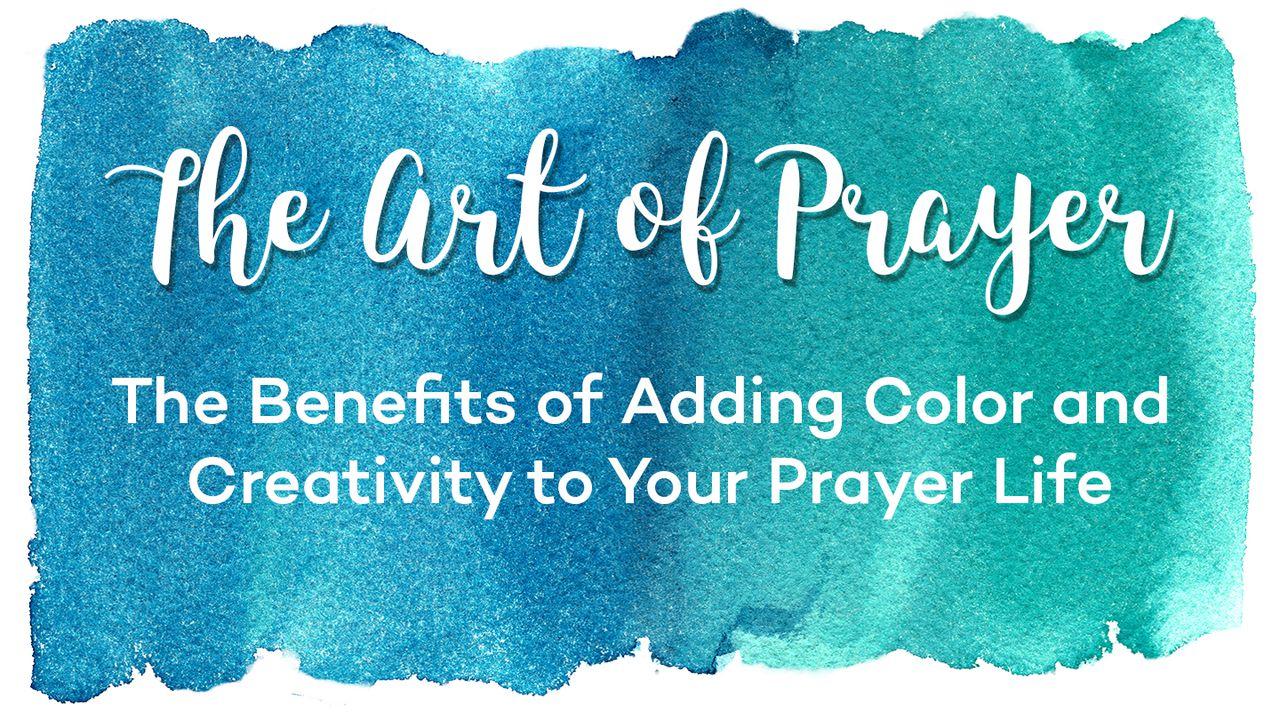 Prayer is our lifeline to God and how we access the power of God in our lives. However, it is easy to get distracted in our culture saturated with technology. In this devotional plan, you will learn about the benefits of...
We would like to thank CJ and Shelley Hitz in conjunction with Body and Soul Publishing LLC for providing this plan. For more information, please visit:
http://yourcreativeadventure.com/
About The Publisher