Hand Lettering Your Prayers
Ephesians 6:18 says, "And pray in the Spirit on all occasions with all kinds of prayers and requests. With this in mind, be alert and always keep on praying for all the Lord's people."Did you notice it says all kinds of prayers?
I think if we see prayer as sitting or kneeling with our eyes closed, we are missing out on a lot. I pray as I drive with my eyes open. I pray as I hike in the mountains observing the beauty of God's creation. I pray as I wash dishes.
Therefore, why not pray while lettering, sketching or painting?
Your prayers are powerful! James 5:16 says, "The earnest prayer of a righteous person has great power and produces wonderful results."
Hand Letter Your Prayers
I love lettering and calligraphy. However, you can also start with your own handwriting.
Here are three ways you can hand letter your prayers:
1. ) Write out the names of those you are praying for or a phrase from scripture you are praying over them.
Once you have finished, consider sending it to them as encouragement. Many times, God has prompted me to send a hand lettered phrase to someone either as an image via text message or through the mail. It amazes me how many times they will tell me it was exactly what they needed to hear at that exact time.
2.) Write out a verse to meditate on it.
I love praying God's Word and often incorporate Scriptures into my prayers. When God highlights a specific Scripture to you to pray for yourself or someone else, consider hand lettering it.
Not only does this help you meditate on that Scripture, it also helps you memorize it.
Psalm 19:14 says, "May the words of my mouth and the meditation of my heart be pleasing to you, O Lord, my rock and my redeemer."
3.) Creative note taking during a sermon or as you pray.
I love creative note taking. I simply listen to the sermon and write out the main points and/or Scriptures in a creative format.
You can start in pencil if you prefer and finish your notes later. However, I use pen and try to finish my notes during the service. This helps me focus on the sermon and remember the main points.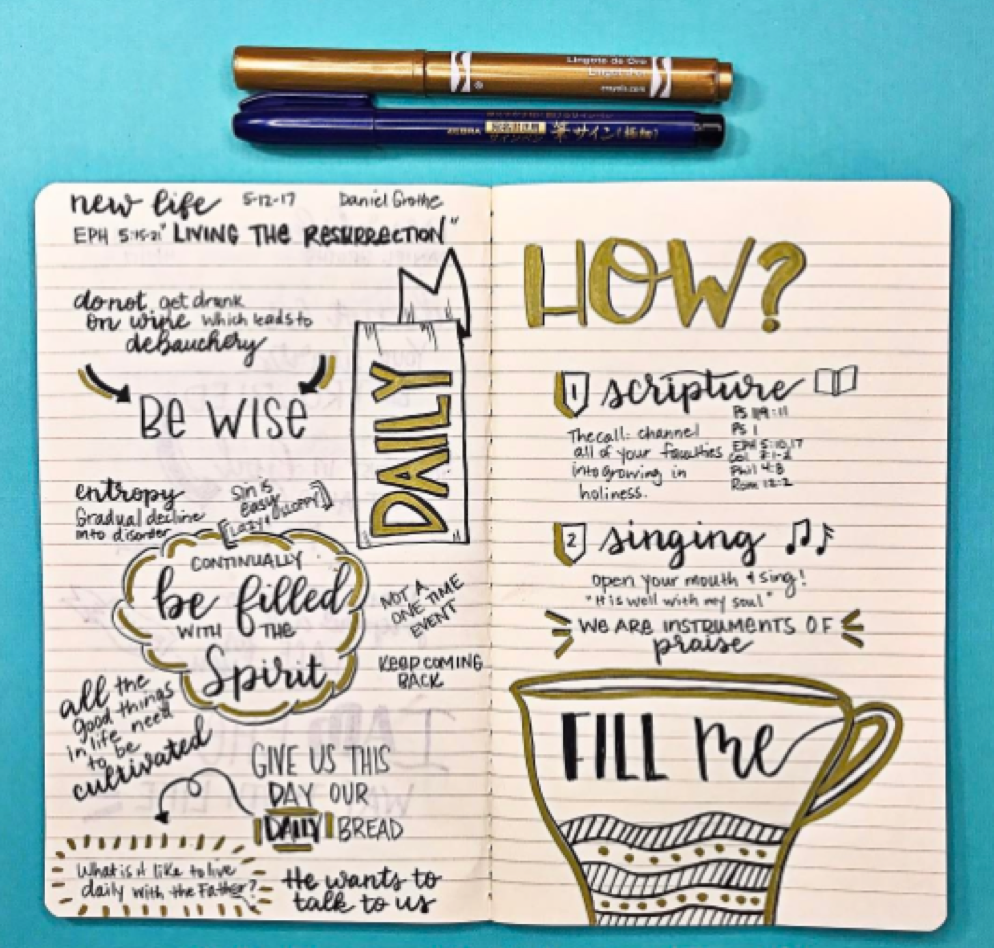 You can also do something similar with your prayers.
I encourage you to use the YouVersion app to create beautiful scripture images to save to your device and/or share with friends and family.
You can achieve a beautiful outcome almost right away, even with your own handwriting.
The hope is to find a creative way to connect with God in your prayer life through creativity.
Ask God to show you how you can use your creativity to connect even more with Him.
Tomorrow CJ will finish this plan by discussing creativity and prayer.
About this Plan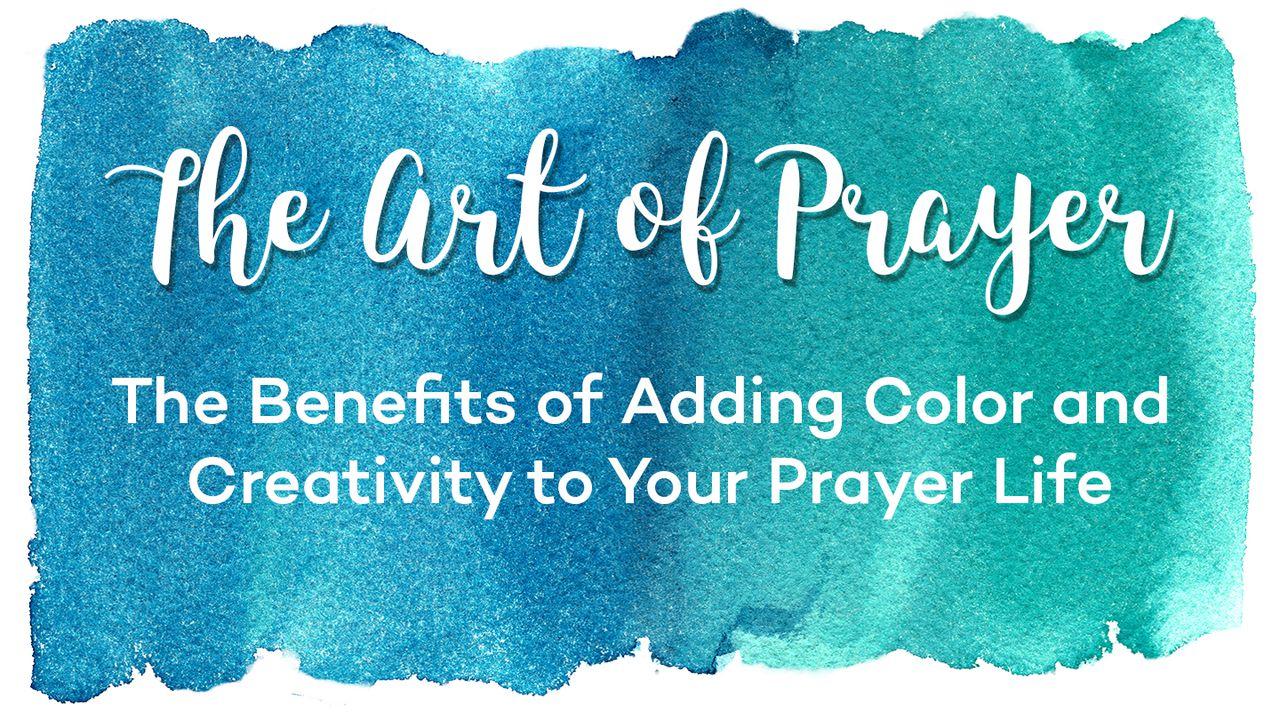 Prayer is our lifeline to God and how we access the power of God in our lives. However, it is easy to get distracted in our culture saturated with technology. In this devotional plan, you will learn about the benefits of...
We would like to thank CJ and Shelley Hitz in conjunction with Body and Soul Publishing LLC for providing this plan. For more information, please visit:
http://yourcreativeadventure.com/
About The Publisher