DAY FOUR: The Dangers of Following Your Heart
There's a lot of talk today about "following your heart." The generally spouted mantras are "be true to yourself" and "be who you want to be," but there's an important reality that these feel-good slogans fail to take into account: we must first be who God wants us to be.
Proverbs 4 implores believers not to merely "follow" their hearts, but to guard them. Verses 23-24 (NIV) read:
"Above all else, guard your heart, for everything you do flows from it. Keep your mouth free of perversity; keep corrupt talk far from your lips."
Those words "above all else" are fascinating, as they seem to indicate that it's of the utmost importance that we each keep careful watch over our own hearts and minds, while also exercising self-control over what we say and do.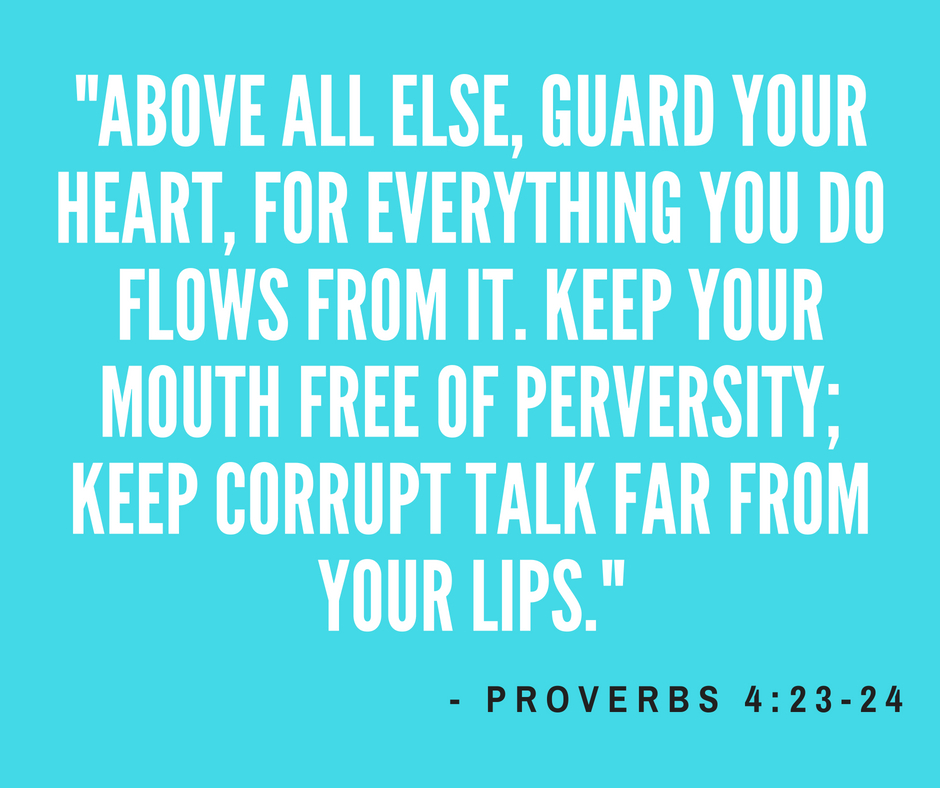 In many ways, this call is the opposite of merely "following" one's heart. We're called to start with God, then move forward from there. The latter piece about keeping corrupt talk from our lips is convicting as well, especially in an era that encourages divisive social media chatter and debate — elements that turn dark when we don't monitor ourselves before we tweet and Facebook.
So, how do we guard our hearts? As we've explored in the first three chapters of Proverbs, it all boils down to a reliance on God to discern His wisdom. Proverbs 4:5 encourages people to "get wisdom" and to "get understanding." And verse 6 further expands on this:
"Do not forsake wisdom, and she will protect you; love her, and she will watch over you."
In the end, it's not about following our own whims; it's about discovering God's heart and asking Him to guide our paths. If we trust only in ourselves, we're on shaky ground. I'll leave you with Proverbs 4:26, which encourages us to think carefully about what we're doing in our lives:
"Give careful thought to the paths for your feet and be steadfast in all your ways."
Start with the Bible, prayer and a reliance on God; everything else will come together.