DAY SEVEN: Our Will Doesn't Matter. His Does.
Culture tells us that "truth" is fluid and that whatever we feel or think is likely "good" and worthy of exploration and embrace.
Relativism, which cultivates an "anything goes" mentality, leaves many people unable to define where moral barriers fall.
Suddenly, as relativism metastasizes, truth is thrown into chaos — something we now see unfolding in this country at an alarming rate.
For many, self-control has become a diminished relic. The Bible, though, has plenty to say about the subject, with Solomon issuing some essential warnings in Proverbs 7 about an "adulterous woman."
While the topic of the chapter focuses on the importance of not cheating in relationships, the general concepts presented extend far beyond that realm. Verses 24-27 (NIV) warn:
"Now then, my sons, listen to me; pay attention to what I say. Do not let your heart turn to her ways or stray into her paths. Many are the victims she has brought down; her slain are a mighty throng. Her house is a highway to the grave, leading down to the chambers of death."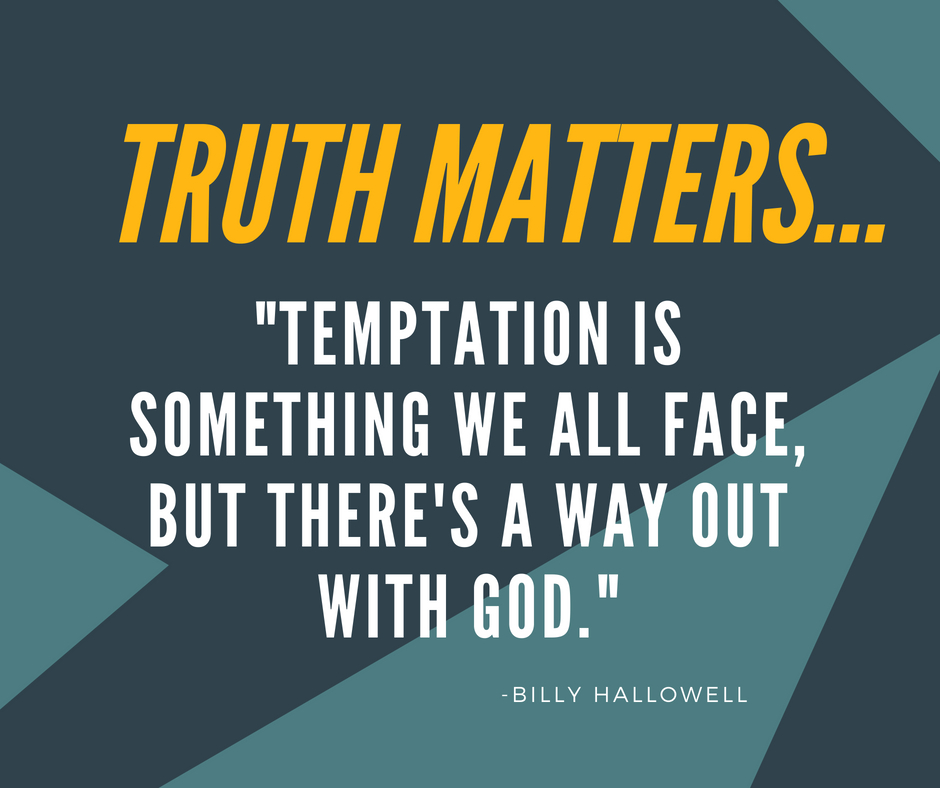 Temptation is something we all face, but there's a way out with God.
It's important that we remember that the Lord has created order and that, as human beings, being in line with His will and complying with that order allows us to live out our best lives.
But it's not just about that. Loving God means being obedient to Him — and that should matter a great deal (spoiler alert: I'm not perfect and I struggle daily with this). Culture might tell us that our will is greater than His, but a well-packaged lie doesn't change the truth.
We all struggle with various temptations. Adultery is only one such issue that plagues the human experience. Bible commentator Matthew Henry perhaps said it best when addressing the warnings Solomon laid out in Proverbs 7:
"We should all pray, 'Lord, lead us not into this temptation.'"
Henry is right: it's up to us to ask for guidance, power and courage to overcome whatever comes our way. Not only is this essential in maintaining our own lives and relationships with God, but, for parents, it helps set essential examples for the children who are closely watching us.In conclusion: our will doesn't matter; His does.
Morals matter. Values matter. And when sin creeps in, we can turn to Him for guidance and courage to overcome, no matter.