Att följa Jesus - vår fredsmäklare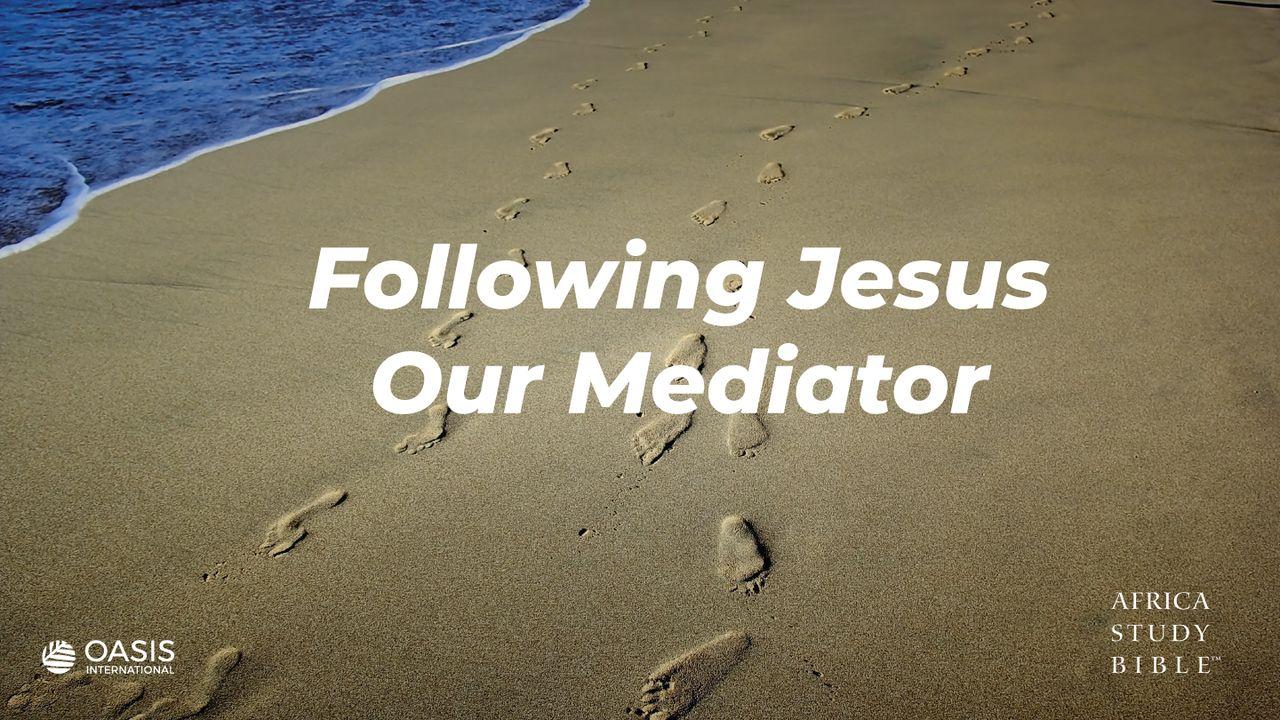 Jesus Our Mediator
Throughout this week we have seen Jesus reaching out to the poor, the oppressed, the fearful, the sinful, all who are marginalized by society. In the ultimate act of mediation, his death, and resurrection, he bore the punishment for all of our sins so we could be reconciled to God once and for all.
From an Africa Study Bible learn note titled "Jesus, Humanity's Mediator":
Mediation is built into African cultures as a powerful tool for conflict resolution. Traditionally, most African marriages were arranged in the presence of godparents. These were people the couple would go to in the event of a problem that needed intervention. When communities are in conflict today, the elders from both parties meet in the presence of a third party to negotiate peace. When nations are at war, the United Nations sends peace envoys to try to end the hostilities. Godparents, third parties, and peace envoys all perform the role of a mediator. They mediate between parties who are in conflict to help restore harmony and peace.
Christ came as a mediator—a perfect mediator. He had no sin and was innocent of the crimes we committed. Yet as the mediator between the powerful and the powerless, he took our place.
Christ paid the ultimate price and then promised that whoever believes in him would not receive that punishment. Instead, a person who believes in him receives eternal life. Through Christ, and only through him, can people be at peace with God. "For there is one God and one Mediator who can reconcile God and humanity—the man Christ Jesus. He gave his life to purchase freedom for everyone" (1 Timothy 2:5-6).
Reflect or Discuss
Why do we need Jesus to be our mediator?
Jesus served as the perfect mediator, taking the punishment we deserved for our sins. Why do you think Jesus was willing to do this for us?
Are you at peace with God? If not, what is the only way you can reconcile with him?
If you have not put your trust in Jesus, humanity's great mediator, don't let another day go by without finding someone who can pray with you about this.
Om den här läsplanen
A blind beggar crying out desperately by the side of the road, an immoral woman despised as dirty by polite society, a corrupt government employee hated by all – how could any of these people from society's fringes hope ...
About The Publisher