New Year New Heart - 10 New Year Promises From God for You
Sample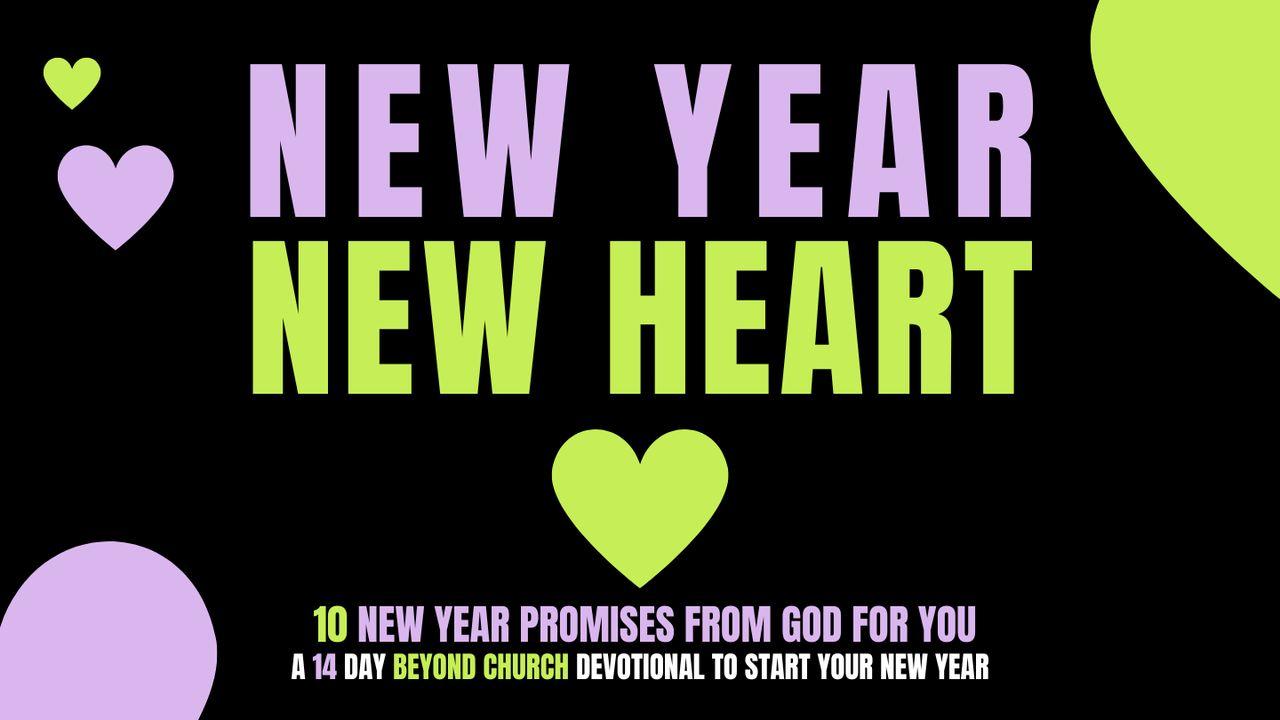 ALL THINGS WILL BE MADE NEW
Revelation 21:5 NKJV "Then He who sat on the throne said, "Behold, I make all things new."
This text was written to the 1st Century church as a reminder, an encouragement and a challenge. Contained in this text is the same reminder, encouragement and challenge for us today.
John, the author of this passage is reminding the Church that Jesus promised to fulfil all of the promises that were made about Him. He ushered in a new Kingdom of peace, justice, equality, health wholeness and prosperity for all. The Church at the time was undergoing serious persecution, and they were sometimes forgetting that the new world that Jesus came to inaugurate was both a work in progress and that it was firstly an internal or spiritual kingdom that needed to be established in the hearts of humanity before it could be seen outworked in social and political arenas.
Despite the trouble that the Christians were facing, they were encouraged by this promise from John, because it helped them to stay focused on the victories and breakthroughs they were seeing. This text reminds us all that Jesus, rose from the dead and sits with God in heaven. He is ruling and reigning and outworking his great rescue plan even amid our trouble. He is making ALL things new, even when it looks like our world is breaking down and falling apart!
Finally, John challenges the Church in this text. When you read this in the context of the entire book of revelation and within the context of the New Testament, you see very clearly that there is a great deal of responsibility (seen as an absolute honour) placed upon those who have said yes to Jesus. John asks the Church in the early chapters of Revelation, to 'listen up' to what he is about to say. He then goes on to paint a very clear apocalyptic picture of a world at war; light vs dark, good vs bad, and heaven vs hell. It is within this context that John calls on the church to return to her first love, to administer justice, look after the poor, raise leaders, continue to preach Jesus and grow as a movement of churches. John knows that the hands and feet of the risen Jesus are found within the body of the local church, and he challenges that church, our church to be the church and ensure that ALL those things that Jesus dies to bring to life, will be made new!
Prayer: Jesus, thank you for setting us up to live a victorious life in you. Thank you for equipping us with all that we need to bring new life into our world. Thank you for entrusting to us the great honour of parting with you to make ALL things new, and thank you that you have made me a new person in you.
About this Plan
Despite the trouble that we face in our world, we can be encouraged by this promise from John in Revelation 21:5. This Bible ...