Anchorage: The Storm of Loss | Part 7 of 8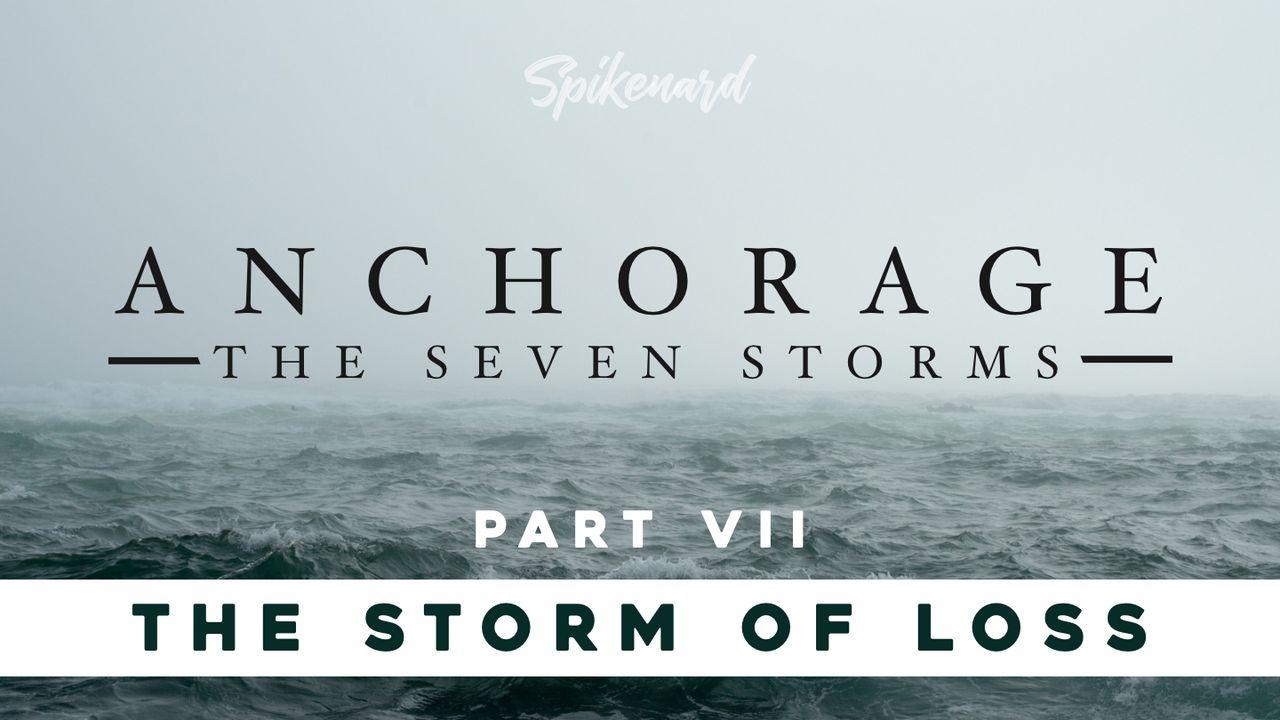 The Promise of Death
There is an incredible Biblical promise brought to all of humanity.
Those in and out of the family of Christ will feel this gentle and bittersweet stroke of the cheek, as humans, always have. Whether it be in moments of violence, deep suffering and pain, or a peaceful slipping away, death comes to escort us.
Those of us in Christ have an understanding of, or at least a faith to believe in, something after death. I urge you to hold fast to this as truth, and allow it to comfort you alongside the fact that we will indeed die. However, I do not want to simply dwell on Heavenly matters of pearly gates and comfortable climates. We will get to those soon enough. No, I would like to walk down the path of death with you. Let us sit in the discomfort of this mystery, and let's see where the Comforter is in it all.
First, we must come to the agreement that our fallen human flesh was not intended to remain eternal. This is where our souls and our egos begin to cringe. You may even be building an argument against me; as one of our main incentives for becoming Christians was indeed "Eternal Life." It is declared all throughout the Gospels, "He who believes has eternal life," and you are right to believe it. When we enter into the covenant with Almighty God through Jesus Christ, we are thrust into eternal communion with the everlasting, but we must walk in the tension where eternal life and an inevitable death coexist.
This is the issue with a Christian walk based entirely out of incentive. Whether that incentive is an afterlife, an escapist eschatology, prosperity, or even the prestige of ministry, there is no incentive to the Christian walk outside of a scandalous love affair with the Holy Trinity bought entirely by the suffered blood of the Lamb. These are the first steps we must take together in finding God in death. This step is coming face to face with the blazing revelation that we will die, and with this revelation we mustn't run to the cross in hopes for avoidance. We must run to the cross so that we might lean on our Beloved through life, suffering, prosperity, death, and the here-after.
I have every hope that this truth will eventually instill comfort and not fear into you. Whether there may be anxiety in the uncertainty of your own death, or the pain of losing a loved one, I want to address it here.
Reflection
Maybe you have the question lingering in your heart, "Why would a good God allow death in a world He created?" Perhaps you were taught that God administers death without allowing you to ever ask, "Why?"
Allow me to intercede and ask for you.
I am confident that He will answer; even in death.
About this Plan
Spikenard designed 'Anchorage: The Storm of Loss,' for individuals, small groups, and families to navigate mental health and wellness topics. This seven-day plan incorporates character discussions, reflective questions, ...
About The Publisher