Holy Hustle: Embrace A Work-Hard, Rest-Well Life
I come from a long line of women who work, and by doing work that I love, I pray my daughter will learn to chase her dreams, work hard, and obey God, wherever He calls her. I pray she'll learn from me that holy hustle means embracing the work we've been given, but finding our worth in the One who created us to do it. Our work has worth and what we do to serve God, our neighbors, and our families is important—but that's not what defines us.
Scripture has quite a bit to say about the worth of work:
Paul wrote to the Ephesians with the reminder that God has prepared good works for His children and that we have been created to do them (Ephesians 2:10).
In another of Paul's letters, he encouraged the Corinthians to be steadfast, working with excellence, knowing that work done for God is not done in vain (1 Corinthians 15:58).
The Proverbs 31 woman worked with willing hands; bought and sold land out of her earnings; created; planted; managed (Proverbs 31:10-31).
Deborah worked as a judge and was practically a military commander (Judges 4-5).
Consider your thoughts, good and bad, about your work. What does your inner monologue tell you about the tasks you do every day? Do you feel like your work has value, or do you consider it "not a big deal" compared to the jobs, responsibilities, and roles of others? Do you feel like you're wasting your time staring at a computer while your family needs you, or do you worry that you're missing out on time with your family? Do you, generally speaking, feel good, bad, guilty, or indifferent about your work?
The work we do has worth when we do it to the glory of God and with a joyful heart. When He calls us to work, wherever it is and whatever it looks like, it's because it's part of His plan for us, part of how He created us to serve Him and love our neighbors.
About this Plan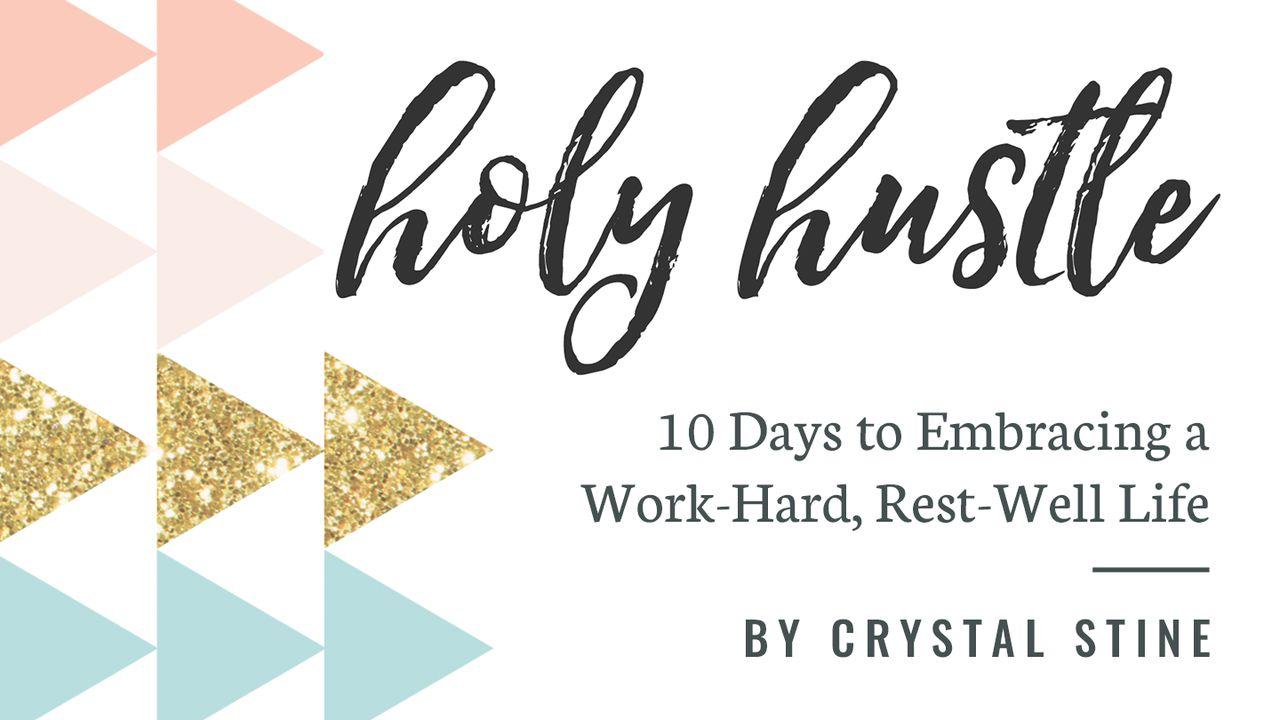 Balance. It's what we long for in our lives as we hear shouts of "work harder!" in one ear, and whispers to "rest more" in the other. What if God's plan for us isn't just one way or the other? Enter holy hustle—a lifesty...
About The Publisher