Holy Hustle: Embrace A Work-Hard, Rest-Well Life
If you've seen the movie, Monsters, Inc., you know what I mean when I say the journey I've been on has felt like the climactic scene of that movie. Mike, Sulley, and Boo are dangling from the conveyor belt filled with thousands of doors. But they can't open just any door. Walking through the wrong door could put them in a blizzard or in the heat of a desert. Opening the right one would take them home. So they hang on with all their strength, fighting the enemy who sought to distract and destroy, until they can reach the one door they know means safety and security.
The internet gives us the ability to see the doors God is opening for other people around the world, and we lose sight of the one door God wants us to step through in faith. Not every door is meant for us. Not every door leads us home.
I'd spent more than ten years in a tight-grip survival mode—as I graduated college, found a job to make ends meet, got married, functioned under the high-stress version of the world's definition of hustle, was fired, scrambled to find the next thing, started my own business, said yes to a ministry position that was intense and wonderful and lonely, resigned, and scrambled again to start a freelance business to support my family.
I'd spent so much time trying not to get hit by closing doors that I lost the ability to see the open doors God was putting in my path.
As I started to learn how to let go of the crazy conveyer belt of options and stepped back from striving, God showed me an idea that changed everything. I had been looking for the doors that would be good for me, the best use of my skills, the impressive doors that would lead to "bigger and better."
In those seasons of selfish striving, I may have been working for myself, but God was faithful to continue to work in me. The lessons we learn, the skills we acquire, the people we meet, and the growth we experience can all be blessings. God has given us the free will to choose the doors we go through without worrying that we'll find ourselves outside of God's will on the other side. We may not find ourselves in the perfect profession, or doing work that feels like it aligns with our calling, but God will meet us there.
About this Plan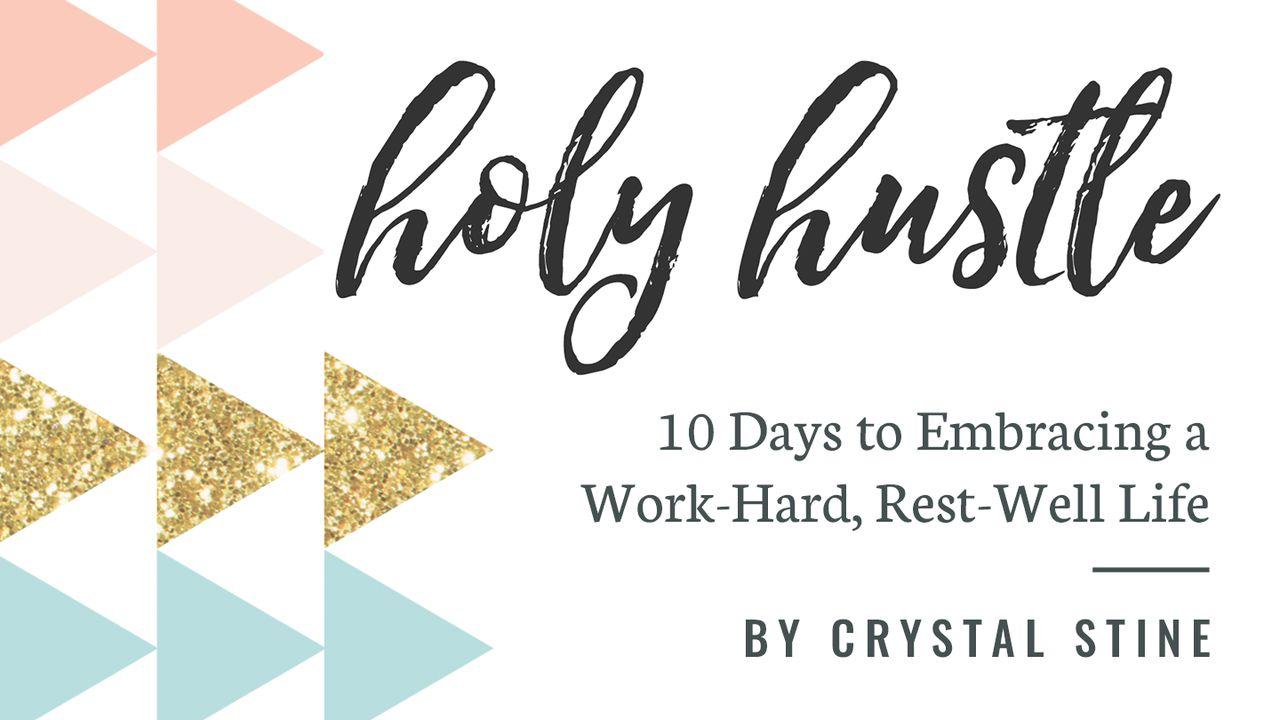 Balance. It's what we long for in our lives as we hear shouts of "work harder!" in one ear, and whispers to "rest more" in the other. What if God's plan for us isn't just one way or the other? Enter holy hustle—a lifesty...
About The Publisher