Self-Talk
The loudest voice we hear is our own voice. The voice inside of us…our self-talk. So quiet, but so powerful. Self-talk is a real deal. Self-talk is something we do naturally throughout our waking hours. It is a form of neuro-linguistic programming. Because of its repetitive nature, it has the potential to mold and sculpt our consciousness.
Our enemy is a destroyer. He likes to bring lies in from early childhood and then convince us that these false beliefs are really our truth. The only thing true about us is what God, the Knitter, Knower, Designer, Creator, says about us. Can we differentiate these two voices? One brings life and the other brings death, usually a slow burdensome death.
We have discussed that our thoughts bubble out into our words. Then we hear our "self" speak about our "self." What we speak often becomes our reality. If we think/say that we are dumb, stupid or fat we likely live a life behaving exactly as we speak. What if we agreed with our Creator and called ourselves fearfully and wonderfully made? A masterpiece? A daughter of the King? Would we live differently? When we think differently, we live differently. Changing the way you think changes your perspective which changes what you say and how you act in the world.
Positive self-talk: People are becoming more aware that positive self-talk is a powerful tool for increasing our self-confidence and curbing negative emotions. It is a phenomenal strategy for change. Positive words are good for our health as they help boost our confidence, improve our mood, eliminate stress and improve heart health and well-being. People who can master positive self-talk are thought to be more confident, motivated, and productive. God created us for life and life abundantly. Does your self-talk align with His plan and Words over you?
Negative self-talk: We are also becoming aware of the effects of our inner critic, our negative self-talk. Negative self-talk can influence your self-esteem, your outlook on life, your energy levels, your relationships, and even your health. By taking note of negative self-talk, we can begin the necessary process of interrupting this destructive habit. It's time to silence that negative voice in our head and speak life and truth into our lives.
Our self-talk matters. Pay attention. More often than not, it is so routine to speak negatively about yourself and to yourself that you are completely unaware that you are doing it. I wonder if, for the next twenty-four hours, you would take the time to pay attention to your thoughts and also take notice of how you speak about yourself? Make a commitment to eliminate negative self-talk. Then align your thoughts and words with His power-filled truths.
In what ways can you align your self-talk with what God says about you? Are you kind to yourself? Do you know and speak out your identity in Christ?
Lord help me believe that I am who you say that I am. Help Your voice be the loudest voice in my life. Let me speak Your heart into my heart.
Om den här läsplanen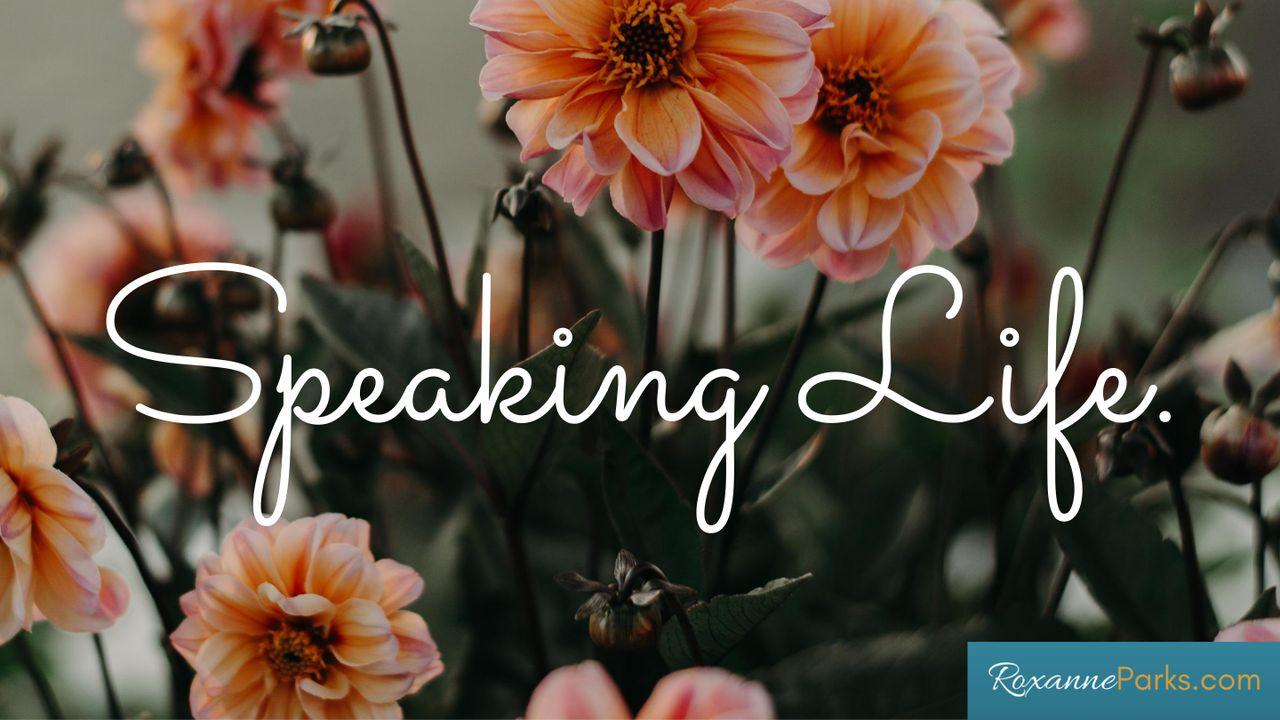 Words, words, words, power-filled words! Words that build or words that tear down. Words that give life or words that bring death. The choice is ours. Let's evaluate the significant power that is held in our words.
About The Publisher