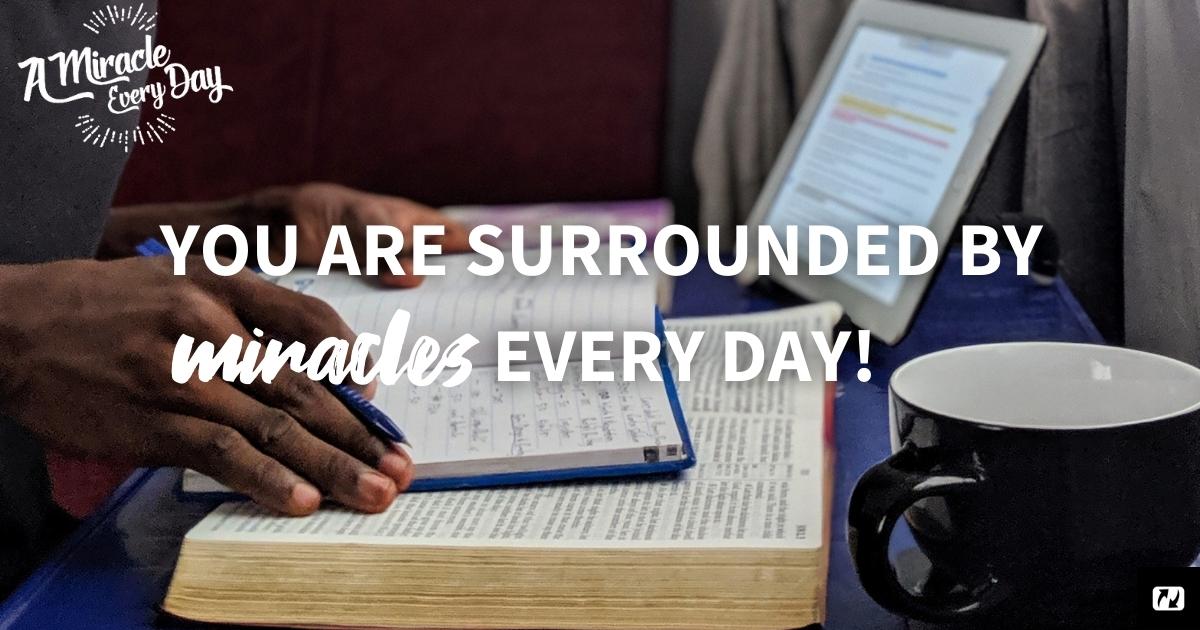 The Miracles all around us
Have you counted the miracles that have already occurred in your life today?
There was the miracle of a brand-new day. God gave you life this morning!
There was the miracle of a sunrise. God is faithful.
There was the miracle of breath. God permitted you to breathe!
There was the miracle of provision as God provided food. God provides.
There was the miracle of God's love. God loves YOU, not for what you do but for who you are!
There was the miracle of access. God opened the door for you to talk with Him!
There was the miracle of connection. God is connecting us through technology right now!
There was the miracle of inspiration. God is using A Miracle Every Day to inspire you to believe!
There was the miracle of hope. God knows you and sees you and that should give you hope!
There was the miracle of God's presence. God is with you in this sacred moment!
There was the miracle of a relationship. God wants to deepen His friendship with you!
When you stop and pause, God's miracles are everywhere!
God's Word says:
"Your ways, God, are holy.
What god is as great as our God?
You are the God who performs miracles;
you display your power among the peoples."
(Psalm 77:13-14, NIV )
God is a God of miracles, and you are surrounded by them every moment of every day. However, I have found that miracles often go unnoticed unless someone helps me pause and see them. My prayer is that for the next week, you will join me in taking a moment to pause and see the miracles that God is doing all around us.
When you pause and look for miracles in your life, you are following the example of King David who said this, right BEFORE the passage you just read!
"I will remember the deeds of the Lord;
yes, I will remember your miracles of long ago.
I will consider all your works
and meditate on all your mighty deeds."
(Psalm 77:11-12, NIV)
David was facing many challenges in his life and yet, he knew that He was being led by a God who had done miraculous events in history and David's life as well. When we remember the miracles that God has done for ourselves and others, we are encouraged and inspired and our faith grows. When we reflect on the "every day" miracles that God surrounds us with daily, we are open to asking God for even greater miracles!
Can you pause right now, and before we embark on this journey of miracles, take a moment to notice and thank God for the miracles that are around you as you read this email?
Write them down and embrace them for the miracles they are! I would love to share a few from my list! My wife's love is a miracle. My home is a miraculous refuge from the cares of the world. My children are a miraculous gift from God. The sunshine that is warming my skin is a miracle gift from God. Writing to YOU is a miraculous opportunity to share the love of Jesus and I am both humbled and honored to share with you about our MIRACLE working God!!
No matter what miracle you are asking God for this week, God is everything the song says He is and more! As we walk together, I am praying that God does miracles in your life!
Never forget all that God has done for you, is doing for you and will do for you in the future!
You are a miracle!
Your friend,
Grant
P.S. The texts of this reading come from the daily email A Miracle Every Day. If you would like to receive a daily encouragement,, I invite you to subscribe to A Miracle Every Day.
About this Plan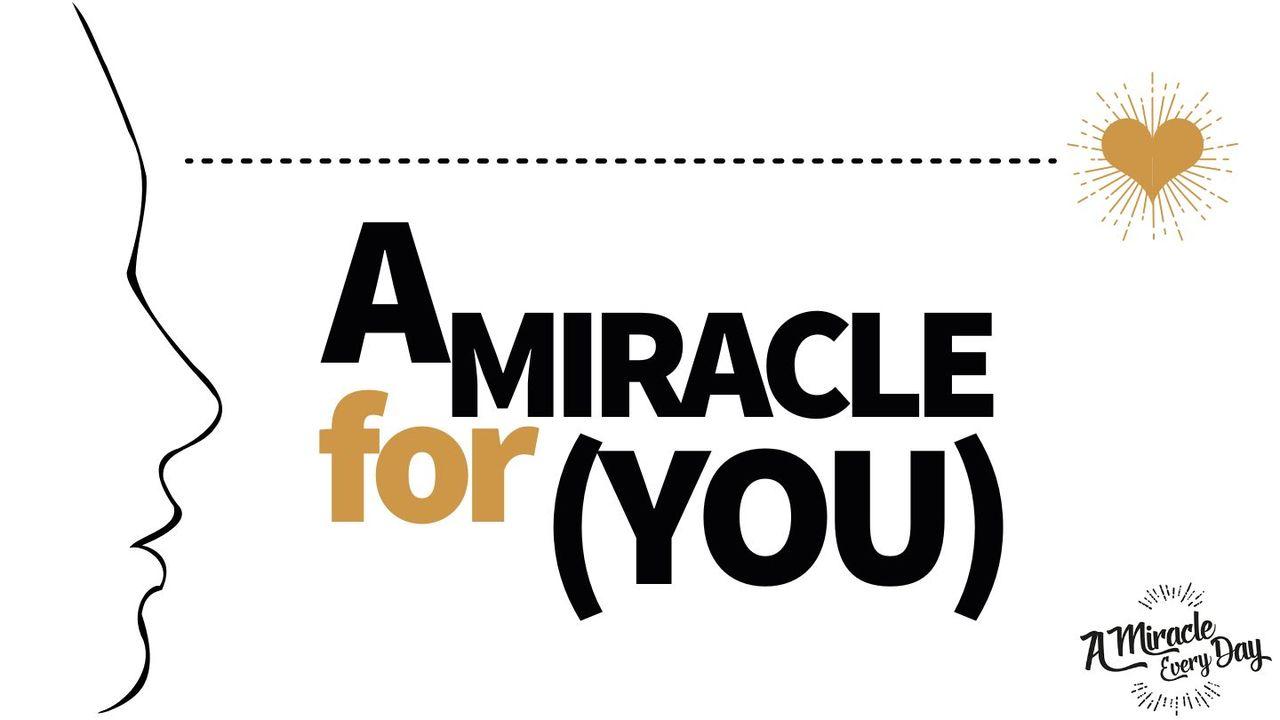 Miracles happen around us, but do we believe they can happen to us? How can you open your eyes and see the miracles which God brings to you every day, in the good, the hard, and the unbearable? You are invited to look up...
About The Publisher