God is there…you don't need to doubt!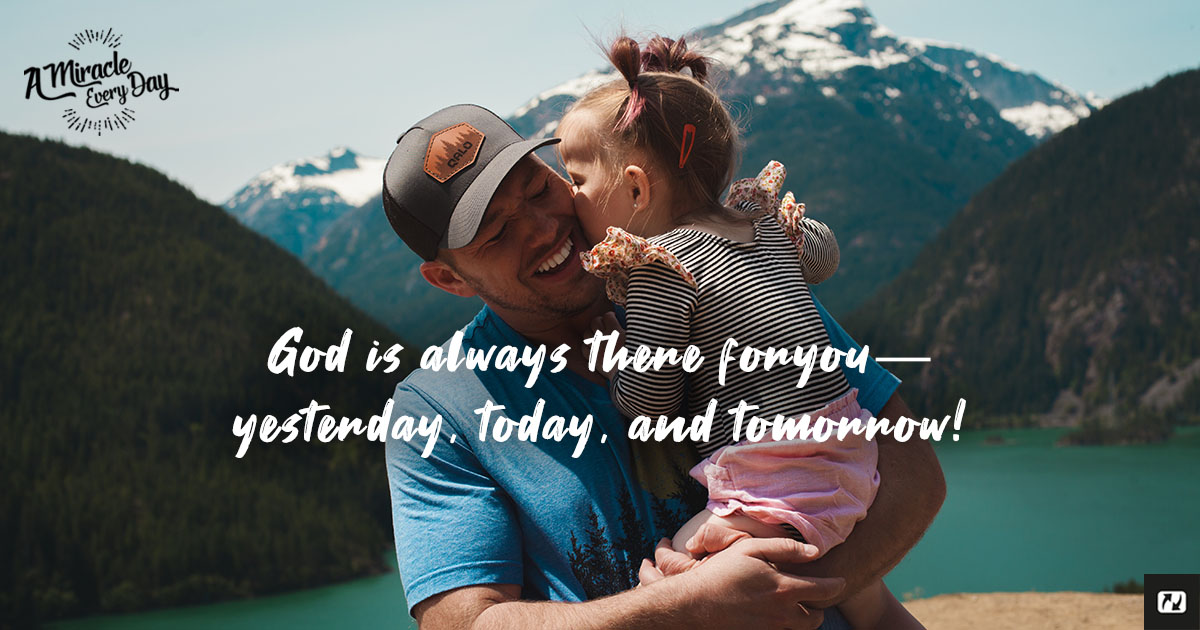 I got up early in the morning with a desire to write to you, as my heart was burning to show you how great God is—to share with you that it's possible to get to know Him and experience Him in a very uncomplicated way. As I opened up my computer to start typing, I was already receiving requests for help via email, Facebook, and Instagram. People write to me and share their hardships because they are desperate and need help. One particular email caught my attention—a woman who suffers from severe panic attacks contacted me, sharing that the attacks were happening again and that she wakes up every day doubting that Jesus loves her. This wonderful woman has experienced Jesus' love and healing in her life already, but the doubt still creeps in.
Doubts will always threaten the life God wants to give us! As we begin our series on Moses, today I'll first briefly jump ahead into the New Testament. I'd like us to take a look at the end result of what I believe God wants to show us through Moses' life: life without doubting the fullness and goodness of God!
"'...I have come so they may have life…'"! (John 10:10, NIRV), Jesus says. God's desire and intention have always been to bring you life, but there is always the adversary, "'The thief [who] comes only to steal and kill and destroy…'" (John 10:10, NIV). This means you must remain very attentive so you don't forget what God has intended for you from the beginning: that you have life, in fullness! Jesus has truly given everything for your life! (see John 10:18, NIRV)
When God commissioned Moses to deliver the Israelites from Egypt, doubt was also his first reaction. Unlike you and me, though, Moses didn't have the New Testament to remind him that God wanted him to proceed in faith and without doubt! For assurance, God spoke to him directly:
"...'I am who I am.' And He said, 'Thus you shall say to the children of Israel, "I AM has sent me to you."'… 'This is My name forever'"! (from Exodus 3:14-16, NKJV)
God emphasizes here that He is our God forever. Let me say it to you again: God is always there for you—yesterday, today, and tomorrow!! For YOU! Doubt no longer and live in the freedom of a new life!
You are a miracle!
Dèborah Rosenkranz
P.S. The texts of this reading come from the daily email A Miracle Every Day. If you want to receive an email every day, I invite you to subscribe to A Miracle Every Day.