One at a Time by Kyle Idleman
DAY 1
One Person at a Time
Luke 8:40-48; Mark 5:24-34
I recently googled "most impactful people in history," and it turns out Time magazine has ranked them. Number one? Jesus. Even people who deny that Jesus is Savior or Lord can't deny his influence has swept through history and radically changed the world. How did he do it?
One at a time. That's it. That's the secret of the way of Jesus.
Big crowds often followed Jesus, but that's not what he focused on. The number that mattered to Jesus was the number one. It's like taking a picture on your phone of someone standing in a crowd. You put your camera in portrait mode and watch the screen until you spot the person you're looking for, then zoom in and let the camera focus. In that moment everything else begins to blur and fade into the background. When the crowds surrounded Jesus, he had a way of zooming in and focusing on the one.
There was a season of my life where I was struggling with guilt because although I loved people, I felt like I didn't know how to really love them. One morning, I got to church early and sat in the empty sanctuary. I told God this and he led me to the story in Luke 8.
In a crowd that was following Jesus, a woman who had been bleeding for twelve years came up behind him and touched the edge of his cloak. Immediately her bleeding stopped. Jesus wanted to know who had touched him. His disciples couldn't believe it. Didn't Jesus see the crowds pressing in on him? But Jesus said, "Someone touched me; I know that power has gone out from me."
When she heard this, the woman who touched him understood Jesus wouldn't let her go unnoticed. Surrounded by the crushing crowd, she knew the eyes of Jesus wouldn't let her go unseen.
I wasn't just convicted by this story, I was wrecked. I realized Jesus was calling me—as he has called each of us who follow him—to make sure no one goes unnoticed. In the days to come, I started seeing this on almost every page of the Gospels.
Today, ask Jesus to give you his eyes, to help you see people the way he sees them.
About this Plan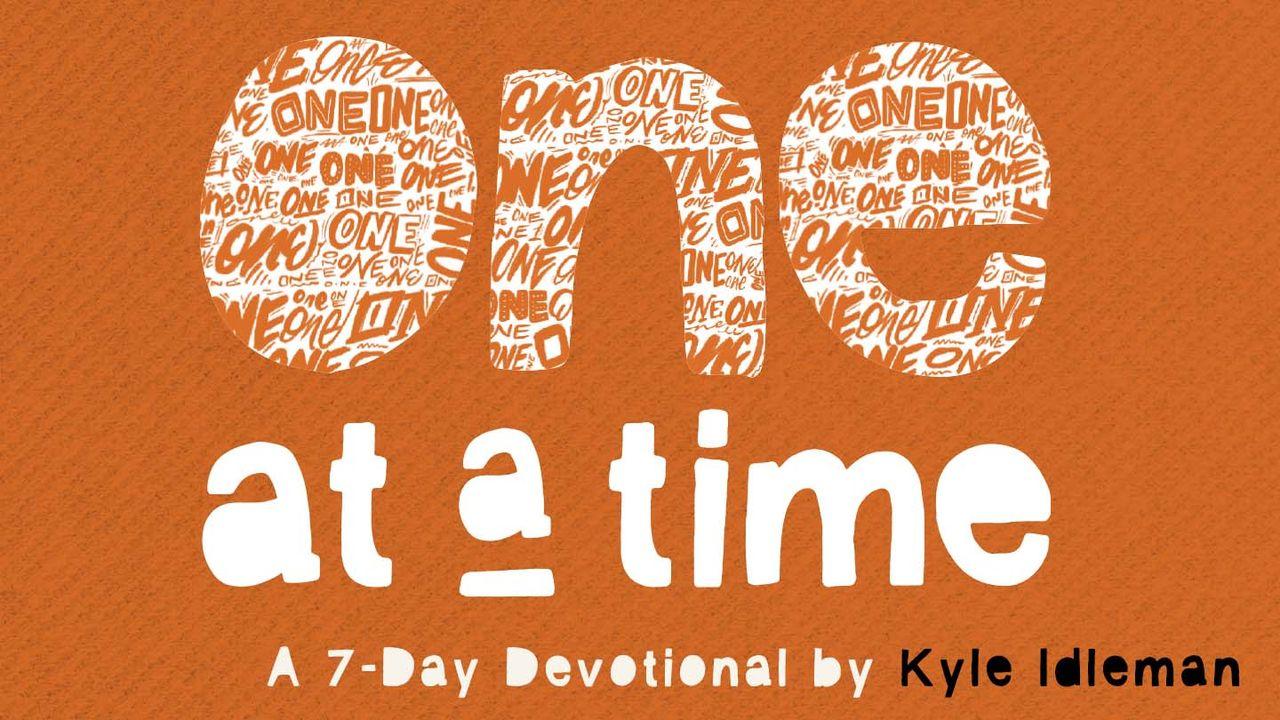 How did Jesus make such a difference in this world? The Gospels reveal several answers, but one stands out. In this seven-day study, pastor Kyle Idleman reflects on how Jesus modeled for us specific ways of making a prof...
About The Publisher