Bury Your Ordinary Habit Seven
Sample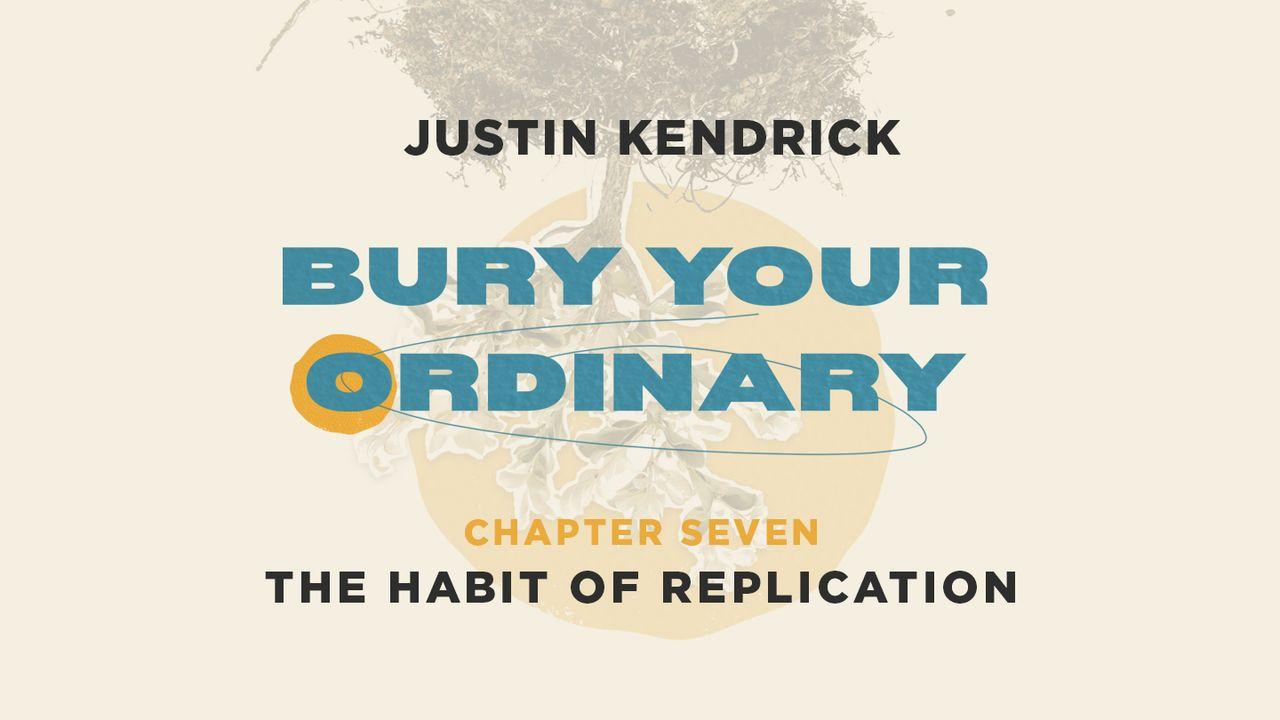 Growing in Love
What is Christian maturity? What does it mean to grow as a disciple of Jesus? Simply put, Christian maturity is growth in agape love. It's the process of becoming more like Jesus by loving what he loves and loving how he loves. Sin has caused our hearts to love some things more than we should and other things less than we should. Imagine that your heart has within it a grand scale. Everything in your life is on the scale. But the weight you give the items is faulty. Some things that you love too much carry too much weight. At the same time, there are some weighty things you love too little. How can you fix your internal scale and align it with reality?
Discipleship is the process of developing habits that correctly redistribute the weight of that which we love. The seven spiritual habits outlined in Bury Your Ordinary propel you into loving God more and loving everything else less. The secret of discipleship is that as you love God more, you find that it doesn't cheapen your love for everything else—it enriches it! Enjoy life to the fullest when you weigh your loves in the way God designed.
Jesus gave his followers one specific commission before he ascended into heaven. He told us to go and make disciples (Matthew 28:18–20). Tragically, many Christians are busy with so many other activities that little or no thought is given to the process of making disciples. Reflect on your own life. Do you have a plan to make disciples? Can you look back over your life and point to disciples you have made? Our job is to help others grow in agape love by teaching them habits that prioritize God.
Habit 7 is to build an intentional circle of discipleship. This habit teaches us that Christian maturity demands that we share what we've learned. It means that to grow as a Christian, you must be an active member of the body of Christ. You must be available, involved, and present, and you must challenge others in their spiritual walk. It is only by sharing what you've learned that you realize the fullness of your God-given purpose. As we practice this habit, we learn to love others by being tied to the lives of others. God grows our love as we grow together!
There is someone in your circle of influence that God has called you to lead in a discipleship relationship. What does that look like? It looks like regularly meeting with that person and coaching them through the seven habits outlined in these devotionals. Through the process of investing in someone else, both you and your friend will experience tremendous, life-changing, spiritual growth.
About this Plan
Jesus made big promises to those who follow him: perfect peace, abiding joy, and supernatural power—but these promises often ...