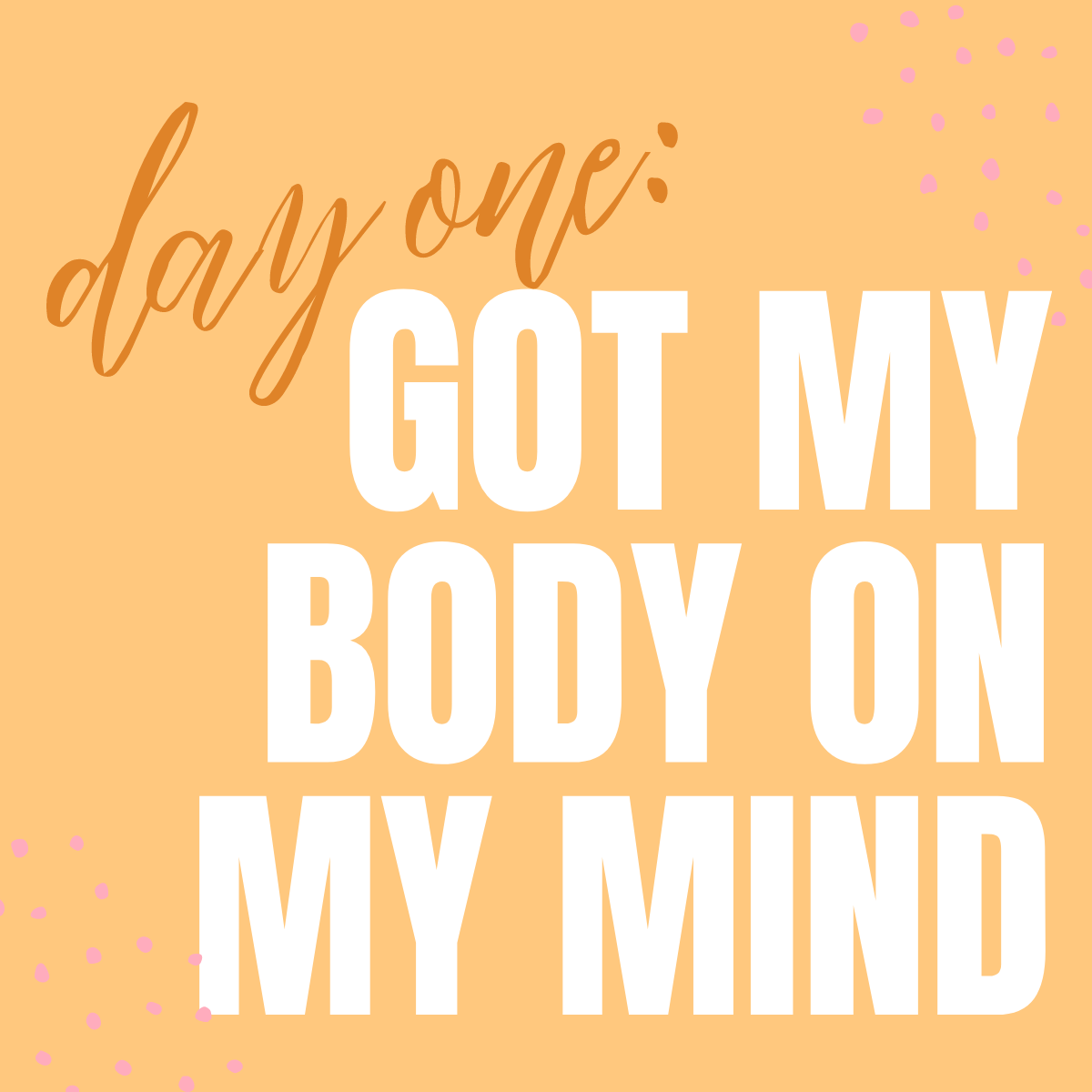 Got My Body on My Mind
It was shocking to find out that losing a massive amount of weight did not make me automatically love my body. After losing over 150 pounds, I was more critical of my body than ever.
It's tough to rewrite a narrative that's been ingrained into your heart and mind since you were a little girl. For my entire life I had been told that I was taking up too much physical space in the room. So when I was finally able to shrink my body, I was surprised to find that I couldn't readily shrink the invasive thoughts of body angst that tormented me daily.
If you think about it, though, we're overwhelmed by messages that our bodies are not good enough. With a simple scroll of the thumb we're lost in a sea of spoken or unspoken declarations that our bodies should be a work in progress. That the physical bodies we live in today are not quite right. That we need to make them smaller, thinner, and more toned.
This underlying understanding of what our bodies "should" be is pervasive in our culture. Whether it's the rippling (and crippling) effects of the dieting industry itself or influences within our daily lives, it's no secret that we live in a world that places a heavy emphasis on our external selves.
But while we do live in this world, we don't belong to it. Our way of thinking and living is illuminated by a God who cares about more than our exterior selves. He searches deeper. In Him we're known, loved, cherished.
It's refreshing to know that God cares about our thought life. That means that if there are thoughts that torment us, nag us, or drag us down to the world's way of seeing things, He cares. Not only does He care but He gives us a surefire way to flip the script.
In Romans 12:2 Paul offers us instructions for overcoming the negative thoughts we wrestle with. He says, "Don't copy the behavior and customs of this world, but let God transform you into a new person by changing the way you think."
This means that if you've been consumed with negative thoughts about yourself or your body and you want with everything inside of you to break free from that, God cares. He's committed to walking with you toward total freedom.
As you notice these negative thoughts popping into your mind and heart, take hold of them and begin to align them with the Word of God. Instead of drifting into the world's way of thinking about the body (i.e., that it's never going to be good enough), allow your mind to be transformed by the God who loves you and calls you good.
About this Plan
Do you struggle to see your body in a positive light? What if loving your body had less to do with changing your body and more to do with seeing your current body as good? Transform your perspective by spending the next ...
About The Publisher