Wondered by the Word — The Bible in a Year
Even If
: Job 19:20,26
Job had lost everything. His wealth, children, and health were all stripped of him. The few people he had left—his wife and three closest friends—were not helpful in his loss and even rebuked him on some level.
How did this honorable man of God go from immensely blessed to sitting in ashes with nothing to his name?
As He does with us at times, God allowed Satan to strip everything from Job to test his faith. And through it all, Job remained faithful to God. Were his thoughts and words entirely blameless? No. But he believed God to be good no matter the circumstances.
You and I will wrestle with our belief in a good God at times. The good news is, God can handle your wrestling thoughts. He can handle your anger and brokenness. But we must come to a position of respect, honoring God for His faithfulness in the suffering.
What I find so interesting and valuable about these two verses is Job's declaration that God is worthy of praise.
In verse 20, Job essentially says all that he has left is the skin on his bones, and barely even that. In reality, Job's body was covered in sores, but he showed gratitude, even after losing everything else because he still had life to him.
But then he makes an amazing proclamation in verse 26: "Even after my skin has been destroyed, yet I will see God in my flesh."
Job is making a statement here that even if the one thing he has left in this world is taken from him, he will still look to God. Isn't this amazing!
Friend, I don't know what you're going through today. If it's anything like the season I'm in, it's not great. But let us be like Job and declare that even if what we do have left is stripped away, we believe God is still good. Amen!
(Written by Brittany Rust)
About this Plan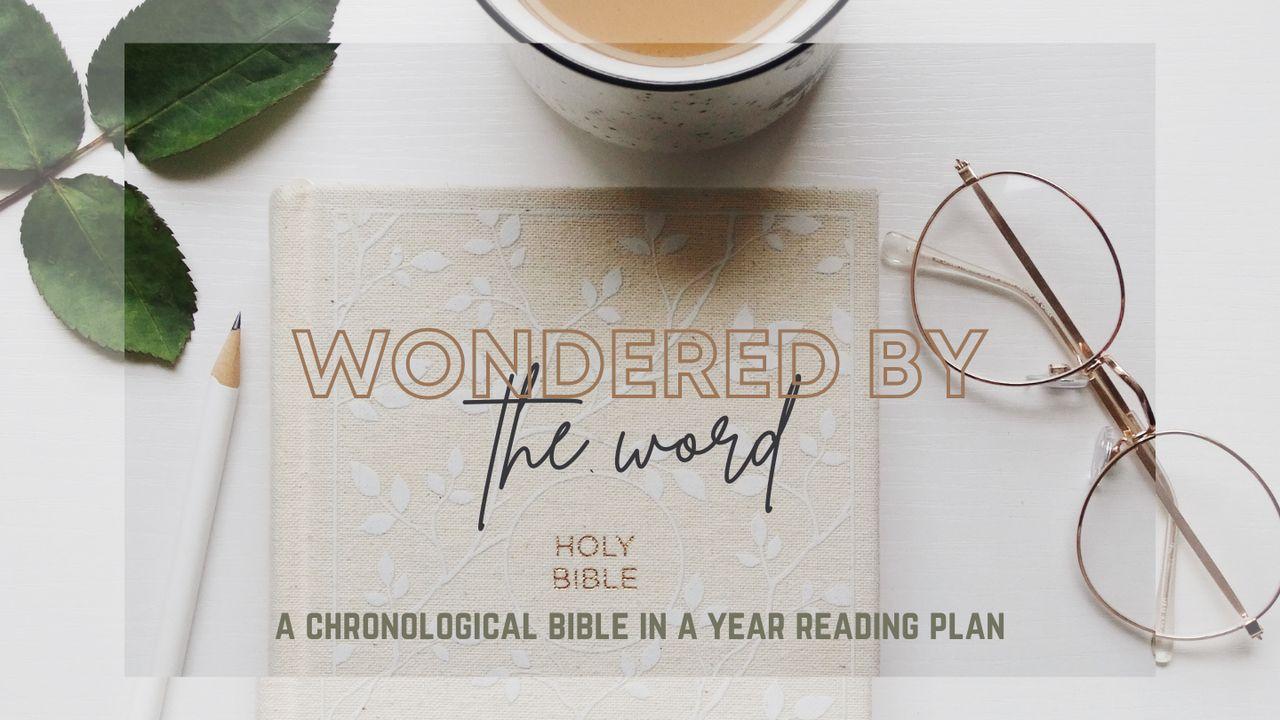 Have you ever wanted to read the Bible in a year, chronologically, and have room to catch up for those inevitably busy days? In this reading plan, you'll find all of that! Go through God's word in one year, from beginnin...
About The Publisher