Made for Love
We all want to be loved.
We want to give and receive love. But much of the time our lives are filled with frustration, hurry, anger, and anxiety. But it doesn't have to be this way. God wants to give you the fruit of the Spirit: love, joy, peace, patience, kindness, goodness, faithfulness, gentleness, and self-control. It's all there for the taking if you'll slow down and focus on the right things.
In this devotional, I want to help you slow down, release your anxiety, anger, and frustration, and replace it with God's love. I want to show you how God's love is actually the answer for every challenge you're facing in life right now.
To get started, you're probably wondering, "Why can't I slow down?"
Great question. The simple answer is this: You have some hopes and dreams for you and your family and all around you are potential challenges and threats to achieving those hopes and dreams. You want three very specific things:
· Security (physical, financial, emotional)
· Connection (relationships, feeling valued and accepted)
· Control (empowerment, free will, choices, and options)
There's nothing wrong with you for wanting those things. God made us to need them. But He created us to get all those needs met in Him.
Adam and Eve had security, connection, and control (free will) in the Garden of Eden. But when they sinned, they were separated from God—the perfect fulfillment of those needs. They immediately felt fear. (Genesis 3:10) We've all felt fear ever since. Fear leads to anger and anxiety and hurry. The good news is, because of Jesus, we are reconnected to God's perfect love that fulfills all those needs—if we'll look to Him for it.
We were created from love, created for love, and are called to return to love.
God's love offers the security, connection, and empowerment/control we are looking for. Take a moment to think about those three hopes and dreams. Which one would you say you're looking for most right now? Think about what having that need met would look like in your life. Then read today's verse and let it sink in that God's perfect love is the source for everything you are looking for.
About this Plan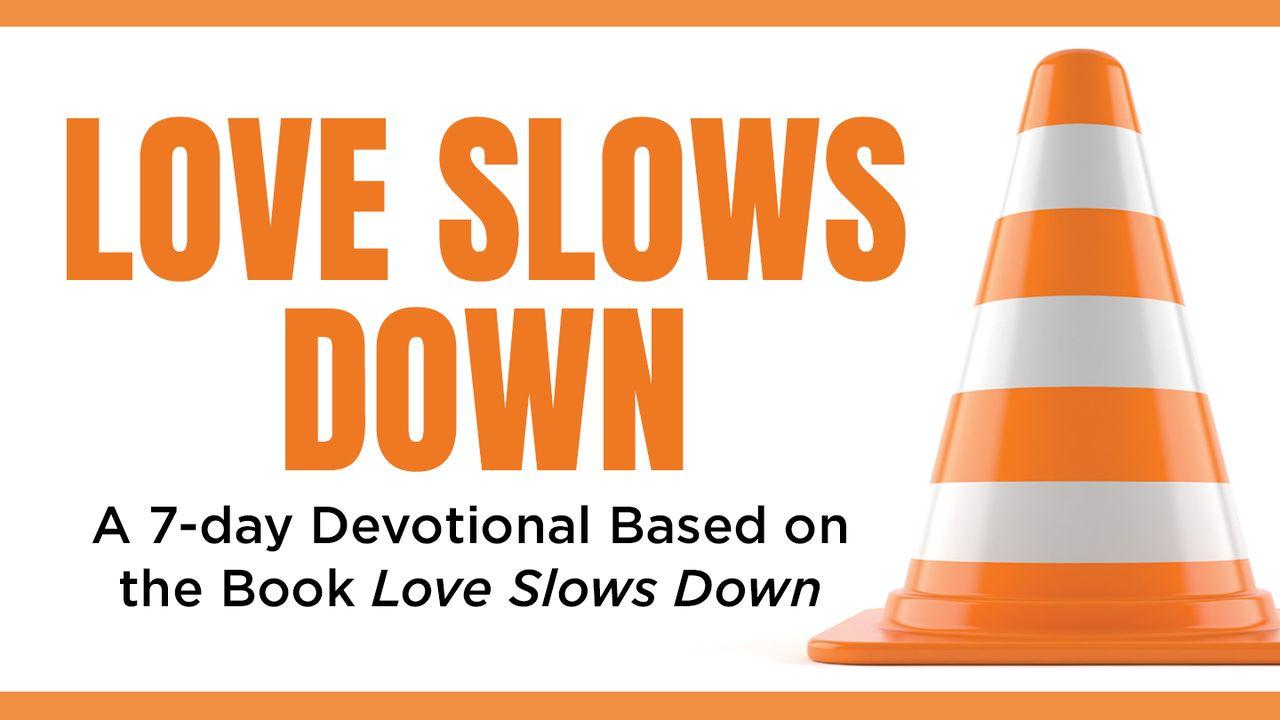 We were made from love, made for love, and are called to live in God's love. This devotional, based on the book, "Love Slows Down," will help you slow down and trade in anger, anxiety, and hurry for life in God's love.
We would like to thank Joël and Jonathan Malm for providing this plan. For more information, please visit: http://joelmalm.com
About The Publisher