Words of the Heart
God has given you the ability to speak and to communicate. He has given you words to use for the good of others. Words to support, encourage, and lift one another up. He wants your heart and tongue to be used by Him to minister to others. Your words reflect what's in your heart. The Bible says in Luke 6:45, "out of the mouth the heart speaks."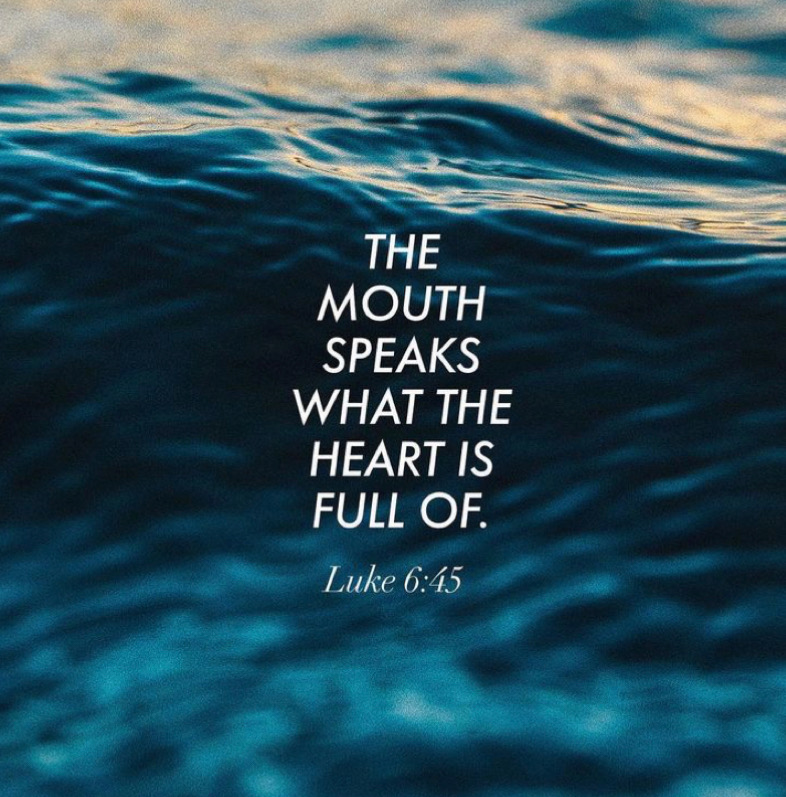 Your tongue speaks what your heart feels. When there is bitterness and evil stored up inside, chances are you will be speaking unkind words to those around you.
Your words reveal what your heart looks like, either the fruits of goodness or wickedness.
The amazing gift is that we serve a graceful God who can transform your heart. He desires for you to be living and speaking of His love, and when you ask Him for help, He will teach you to hold your tongue, to speak with love, and to have self-control. As you draw closer to Jesus and fill your heart and mind with Him, you will become more and more sensitive to how you use your tongue.
Paul says in Colossians 3:8, "But now put these things out of your life: anger, losing your temper, doing or saying things to hurt others, and saying shameful things." He goes onto says in Colossians 3:15, "Let the peace of Christ rule in our hearts."
All of us have said something we wish we hadn't. It's tricky to TAME the Twisted Tongue, but the goal as a follower of Jesus should be to use the tongue to build others up. If you are going to discipline your tongue, you need to find the source to the problem. Thankfully, we know the source of the problem. The issue is the heart. As followers of Christ, let us cultivate godliness in our hearts so we may discipline our tongue for His kingdom.
It's your choice to choose to....
Love or Hate
Speak Life or Speak Death
Build Others Up or Bring Others Down
Encourage or Discourage
Respect or Disrespect
What is deep in your heart will eventually surface in the way you speak to those around you. Ask God right now to fill your heart with His love and mindfully choose to speak life as you go through your day.
Take a moment to listen to Toby Mac's song Speak Life and let it encourage you to speak life into those around you.
How can you use your words for Jesus and his Kingdom?
We all need self-control to tame our twisted tongues.
Make a list of creative ways to tame your tongue.