Plan Info
How to Be Free From Guilt
Sample

Get the app
Overcoming Guilt with the Gospel
It's a fact that we remember most of our failings. Even as believers, we often feel guilty for our past sins, committed either before or after we converted to Christ. These memories flood our minds with feelings of guilt. Sometimes, we feel guilty even for the sins that we have repented of. At other times, individuals think that they have committed such grievous sins that they cannot even forgive themselves. The thoughts of guilt constantly plague their minds. So how can believers be free from guilt?
The answer is found in one word: the Gospel. We have to preach the Gospel to ourselves. Thus, we have to clearly understand what the Gospel is. The Gospel is not Christ helping me to save myself through self-flagellation or atoning for my own sins. The Gospel is the truth that Christ died for sinners. When He died, He died for all the sins of those who place their faith in Him. It is a simple, yet profound truth that we must believe. Often, it is easier for us to preach the Gospel to others and to believe that Christ died for all of their sins than to believe this good news for ourselves.
We know more about ourselves than we do about anyone else, so we might think that our sins are uglier or worse than those of others. Sometimes, deep down in our hearts, we are afraid that God will never forgive the ugly sins we have committed. However, we have to tell ourselves, "Christ did not die for some of my sins—the ones I deem more respectable or forgivable. He died for the most horrific sins I can ever imagine. Jesus died for all of my sins—even the ugliest ones, which I would never openly confess." In other words, we have to fully accept the truth of the Gospel.
The Apostle Paul did. He said, "Christ died for sinners of whom I am the worst." Thus, even if we think ourselves to be the worst of sinners, Jesus still redeemed us. His death is enough to cover all sins; it is enough to forgive every sin. This is the Gospel.
We have to inform our conscience of this truth: in Christ, we are fully forgiven. This revelation needs to permeate our minds, hearts, and attitudes. Such assurance of the Gospel will save our souls.
About this Plan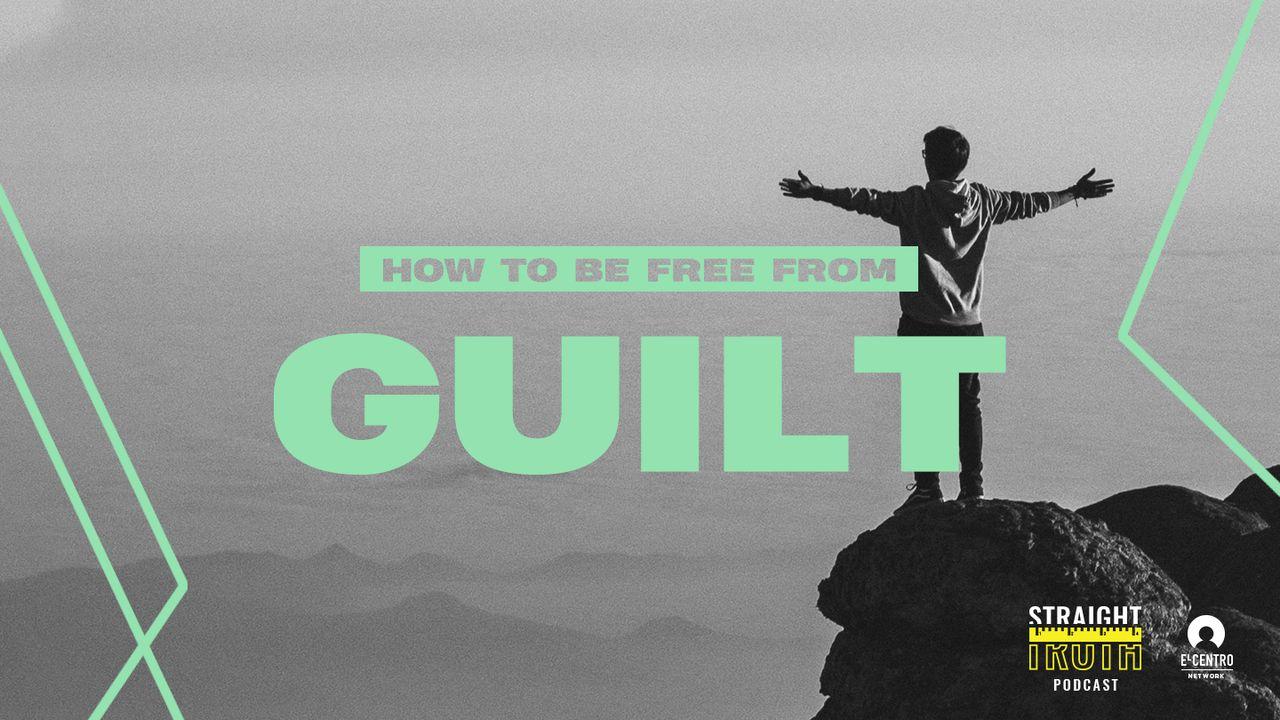 Christians often struggle with a guilty conscience over our sinful human nature. This devotional helps believers understand the assurance of their salvation, biblical forgiveness, and the difference between godly remorse...
More
We would like to thank Walking In Grace / Richard Caldwell for providing this plan. For more information, please visit: https://www.straighttruth.net