The Nature Of Hope: A 5-Day Devotional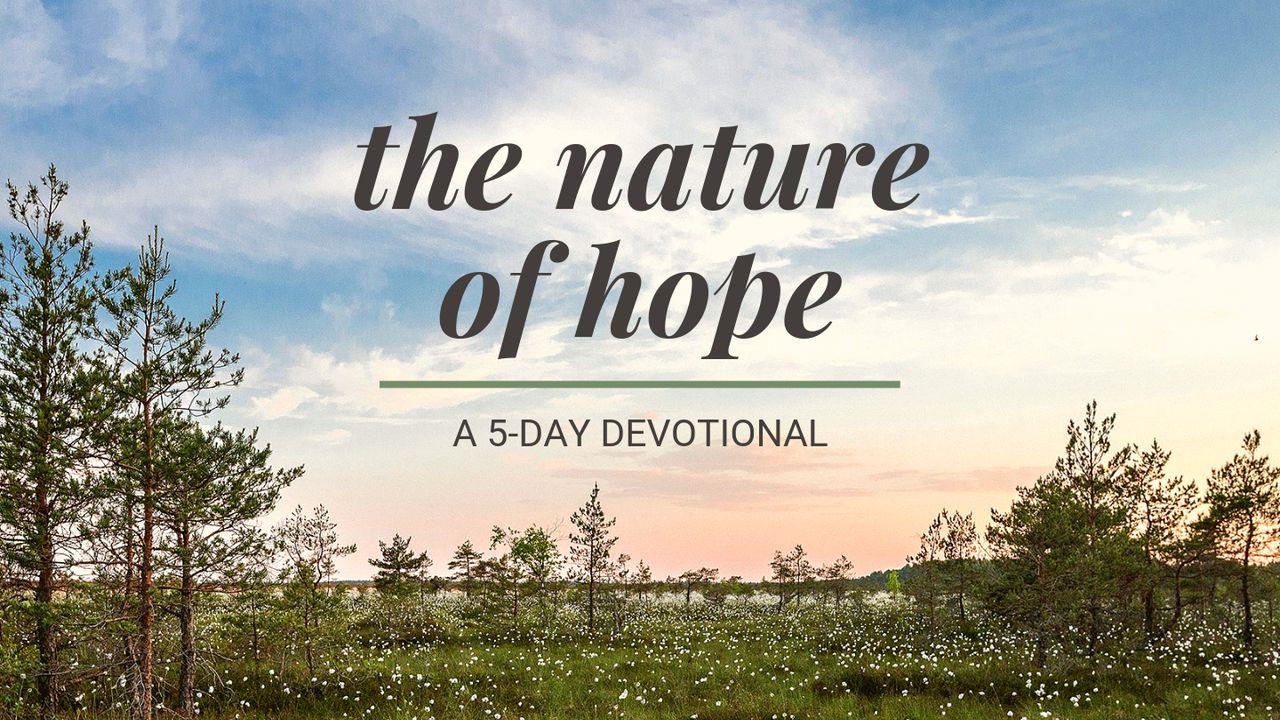 Bluebird
Have you ever had the bluebird of happiness visit your yard?
Bluebirds' association with happiness have been the subject of poems, songs, and greeting cards. Dorothy sings in the Wizard of Oz that she wants to go to a place where the bluebirds fly. Greeting cards begin with, "May the bluebird of happiness..." And Thoreau said, "The bluebird carries the sky on his back."
So who wouldn't want this cheery bluebird associated with happiness visiting his or her yard? It's easy to attract them—you just have to have the right conditions.
Bluebirds like a place with low vegetation with lots of insects (so don't spray your yard with chemicals). They also tend to prefer to nest in groups, so put several bluebird-specific nest boxes up (these have precise diameters for the opening and no perches). But most of all, bluebirds love mealworms. You can buy mealworms at your local wild bird store or even online. When you have that combination of conditions, you're almost guaranteed bluebirds.
But how do you get the bluebird of happiness to visit your life? How do you create the conditions for that to happen?
Like our feathered friends, cultivating the conditions for happiness depends on our choices, not chance. We can choose to have the proverbial bluebird of happiness to visit us.
First Timothy 6:6–8 says, "But godliness with contentment is great gain. For we brought nothing into the world, and we can take nothing out of it. But if we have food and clothing, we will be content with that."
This is the opposite message we get from the world around us, which is: What we don't have will make us happy—go for it—just do it.
But it's hard to choose happiness when jobs are lost, friends leave, spouses divorce, or illness strikes. And turning our gaze to how everyone else is doing just makes it worse.
The recipe for misery is comparison.
After Jesus's resurrection He gave Peter instructions to "Feed my sheep." And not content with that, Peter asked about the disciple John, who was standing nearby, saying, "Lord, what about him?" Jesus answered, "What is that to you? You must follow me" (John 21:22).
We stir up for ourselves comparison, envy, and misery when we look elsewhere for our happiness.
Scrolling through social media is a false representation of what's really going on in the world.
If we want the bluebird of happiness to visit our yards and our lives, we can decide to create the right conditions.
It's our choice.
About this Plan
If you feel stressed, disconnected from God, and disenchanted with life, these refreshing devotions will help you find solace for your scattered soul. Laurie Kehler offers you a trail guide to finding God in the heart of...
About The Publisher