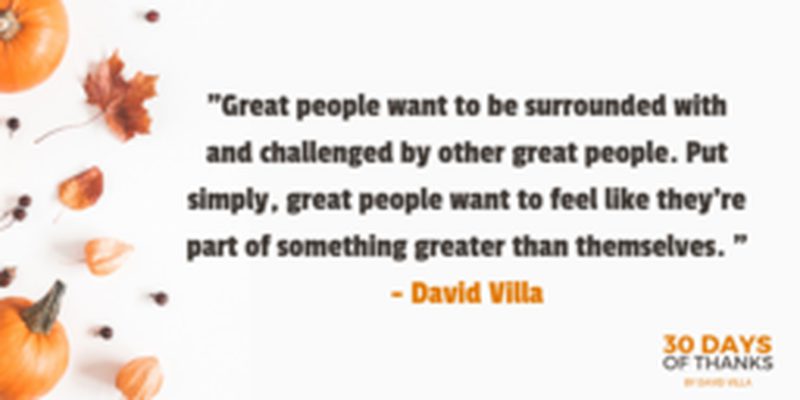 Think about seven ways you can spread kindness to others. Write these ideas down!
Now I'm going to end this with a CHALLENGE! I want you to spend the first week of December acting on the ideas you came up with. Complete one act of kindness every day for 7 days straight. Invite family and friends to join the challenge!
You'll be amazed at how great it feels once you begin creating a daily habit of simply being kind to others.
David Villa is the author of "Lead Or Be Lunch", "GRIND: Get Ready It's a New Day", "BRANDED: Leave a Mark", and founder of iPD, a Christian-based Marketing, Media and Training company. For more content from David, follow him on Twitter @ipdmail and on Facebook search 'OfficialDavidVilla'.
To check out our Faith Gear collection, click here