Holy Hustle: Embrace A Work-Hard, Rest-Well Life
It takes a village—not only to raise a child, but to turn our ordinary hustle into something holy and glorifying to God.
Comparison. Competition. Community. When I look at the bossy messages of hustle the world screams at us, comparison means proving to our audience why they should choose us instead of our competitors. Competition means striving ceaselessly to ensure our product, work, or words are not only the best, but the most unique and available before anyone else's. It screams "I was here first!" And community? Well, that's just a nice word for customers who become the targets of our advertising, marketing, and email newsletters.
After working in marketing for more than ten years, I get it. My brain tends to fall back into those same definitions when I forget the purpose behind my work. Instead of serving, I start selling, and in the process I value profits over people. But there is a different way. In a holy hustle economy, comparison means looking at our own work and asking God to show us how it does—or does not—line up with His will. How do our lives compare to the life of Christ we're meant to model? Competition isn't about making sure we win, but looking for ways to help others rise, outdoing them in honor. And community is the essential ingredient that sets holy hustle apart from the way the rest of the world works. It looks more like collaboration, care, and conversation than targeting customers.
It might be messy, but community is always worth the hard work. God didn't create us to live life alone, and that applies to our work, too. We can do so much more for God's kingdom when we stop competing and start collaborating.
Following the loud, clanging demands and expectations of the world will only make us feel insecure as we compare our place in God's plan to those around us. Let's instead choose to trust God as the Master Craftsman who knows when, how, and why, and which pieces to use to make something beautiful and secure that will last a lifetime.
Become captivated by God's purpose in your life and lean into the work hard, rest well, and live the life of holy hustle God has called you to, right where you are.
About this Plan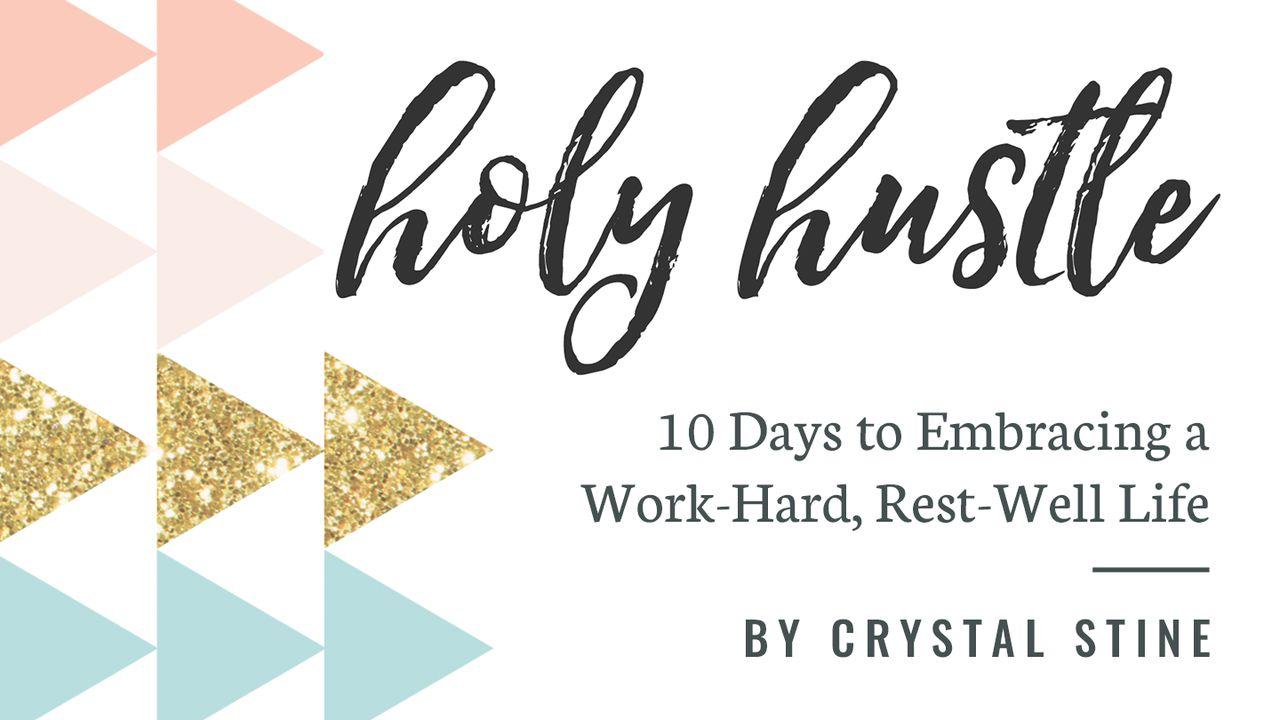 Balance. It's what we long for in our lives as we hear shouts of "work harder!" in one ear, and whispers to "rest more" in the other. What if God's plan for us isn't just one way or the other? Enter holy hustle—a lifesty...
About The Publisher