What you bring is enough!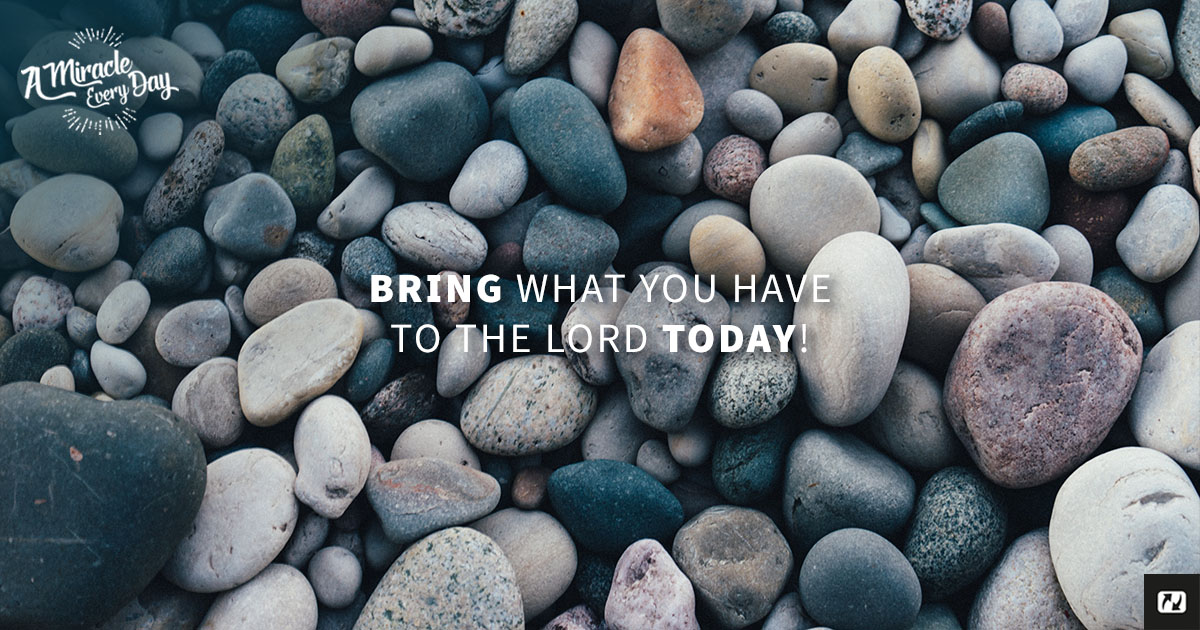 "Taking all I have, and now I'm laying it at Your feet"...Every time I sing this line from the amazing song "You Say" (which Lauren Daigle allowed me to translate into German), I think, "But that's really not much, Jesus!"
Every time, God immediately responds to me, "Déborah, it is enough!"
Do you often find yourself thinking, "Oh, Jesus, I would love to be a better person, but I keep failing? I'd like to have an even stronger faith, but then I start doubting again. I don't have very much for You to work with....bring what you have! Bring what you have today because your "little" already starts to increase when you offer it to God to use as He has planned!
Imagine if David had stood before Goliath and thought to himself, "Yikes! Goliath is equipped like a professional soldier—he has everything I'd like to have. I only have a toy weapon: a slingshot and a few rocks. God, that will never be enough! Maybe it's better if I wait until I'm trained as a soldier, too."
Can we agree that if David hadn't brought his minimal amount, we would never have rejoiced in the great triumph of this story?! But we read about David's encounter with Goliath, and we're so encouraged. This boy, in his confidence, showed up with the little that he did have and trusted God to do a big thing.
Yes, it was a simple slingshot and some stones. In my German Bible, the translation says that it was just a pebble: "So David overcame the mighty Philistine with a simple slingshot and a pebble." (1 Samuel 17:50, HFA, translated) A pebble! That's smaller than a rock!
How could this have worked? David had no doubt that what he had was enough because he knew he wouldn't be fighting in his own strength. He said, "'...But I come in the name of the Lord of hosts…'"!(1 Samuel 17:45, NKJV) Standing in confidence in his God, David knew the battle was won!
Lay everything you have before the Lord today, and you'll realize that with Him, you can meet any challenge—even if all you have to offer is a pebble!
You're a miracle!
Dèborah Rosenkranz
P.S. The texts of this reading come from the daily email A Miracle Every Day. If you want to receive an email every day, I invite you to subscribe to A Miracle Every Day.