Wake up, my soul!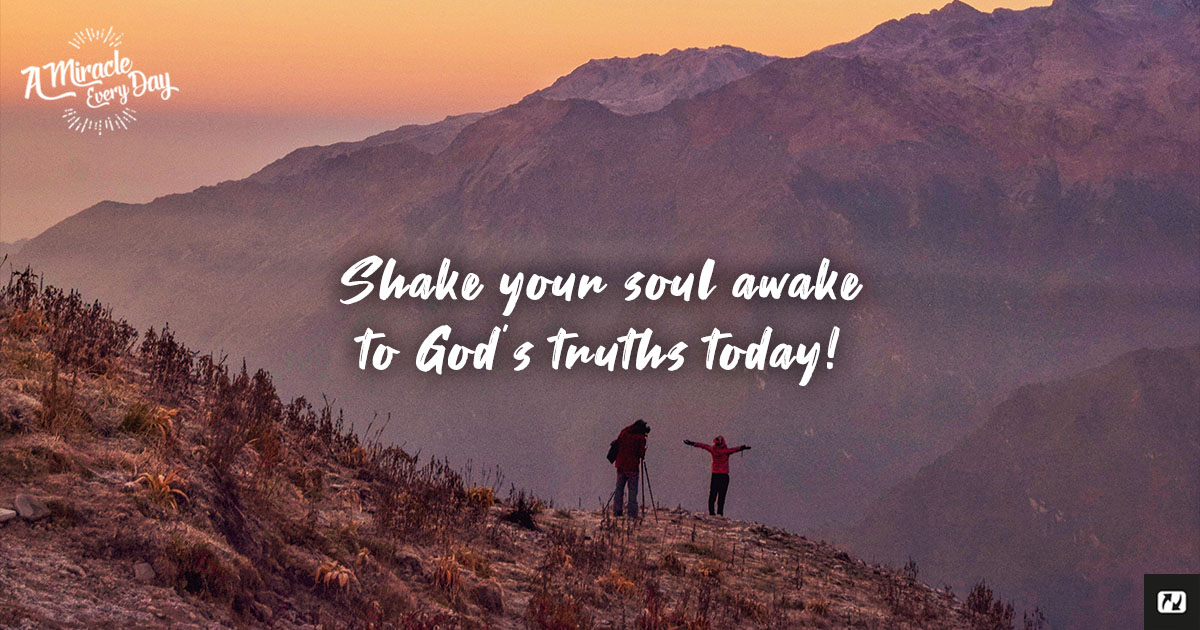 The Bible provides us with a very special window into the life of David. Not only do we get to read about his great battles, but we also get the privilege of reading his innermost thoughts and feelings! Isn't that neat?
If I were to read only about David's conquests, I would think, "Wow, it's amazing what he experienced! How self-confident this man was, even at a young age! How brave and great was his faith!" But as I also read David's words in the book of Psalms, where I get a peek of his inner, most personal thoughts and feelings—the emotional swings, ups, downs, and struggles—I can see how similar he likely was to both you and me.
Let's look together at an example from the Psalms: "Be merciful to me, O God…until these calamities have passed by." (Psalm 57:1, NKJV) David needed courage, too. He wrote this Psalm when he was fleeing Saul and hiding in a cave. David was scared, needed assurance, and turned to God. In his human response, he was fleeing his problem—fleeing someone who wanted to destroy him, and put him to death. David could have wallowed in his fear: he could've thought, "Why is God allowing this to happen?" and "Nobody wants me anyway."
Yet, look at the next verse! This Psalm has a very important verse in which David says, "Awake, my soul!" (Psalm 57:8, NIV) David does not let his thoughts slip into a vortex of negativity. He shakes himself awake: "Wake up, my soul—and know the truth!" In this awareness of the truth, he goes on to say, "I want to sing and make music before the sun rises." (Psalm 57:8, NIRV)
David rose before the dawn. What could this mean for you and me? Perhaps David was saying, "Get up before you are called! Get up before you're at the point in life where you'd like to be. Get up before you see the solution to your problem. Get up before you experience your miracle! STAND UP!"
Self-awareness is realizing that you don't have to have the answer because God already does!
Don't run away from the truth any longer. Shake your soul awake this morning…let's choose to WAKE UP! :-)
You're a miracle!
Dèborah Rosenkranz