Hur man börjar läsa Bibeln
Applying Biblical Truths to Your Life
Don't fall into the trap of studying the Bible without doing what it says. — Francis Chan
As we've said, reading Scripture is vital to our intimacy with Christ. But just reading and learning some background information without doing anything with that knowledge will only take us so far. That is why we must apply what we've read and learned so that we can continue to grow as Christ followers.
God's Word is our weapon. It's alive, active, and sharper than any two-edged sword. And when we hide God's Word in our heart, it not only helps us stay far from sin but also helps us do battle with the forces of evil. We have an enemy, and the last thing he wants us to do is trust God and the Bible. Our spiritual enemy is counting on us to ignore what we've learned.
But one of the most powerful things we can learn from the Bible is who we are in Christ and how to apply those truths to our lives. Below are some common lies we've all believed and the antidote to overcoming them:
Lies We Believe — I'm a failure, and I can't do anything right.

Applying God's Truth — I may struggle, but I can do all things through Christ who gives me strength (Philippians 4:13).
Lies We Believe — What kind of God would let this happen in my life?

Applying God's Truth — I know that my God will work ALL things for the good of those who love Him, who've been called according to His purpose. (Romans 8:28)
Lies We Believe — I'll always be this way.

Applying God's Truth — I can change because I am in Christ. The old me is gone and the new me is here! (2 Corinthians 5:17)
Think through the lies you have believed. It's natural, and quite frankly easier to entertain the lies because they've practically become a part of us. But, this isn't God's best. Once you recognize those lies, you're halfway to victory. He gave His Word to us so that we would know the truth, because it's His truth that sets us free.
Let's step into living more like the conquerors we are and apply the life-giving, hope-delivering, and devil-kicking power provided us from God's Word.


Do you actually apply what you read in the Bible? Or do you allow your internal dialogue to take over and rob you of the ability to apply it?


What is the most difficult challenge you are facing right now? Spend some time searching the Bible for verses that will help you apply God's truth so that you will walk in victory.


Om den här läsplanen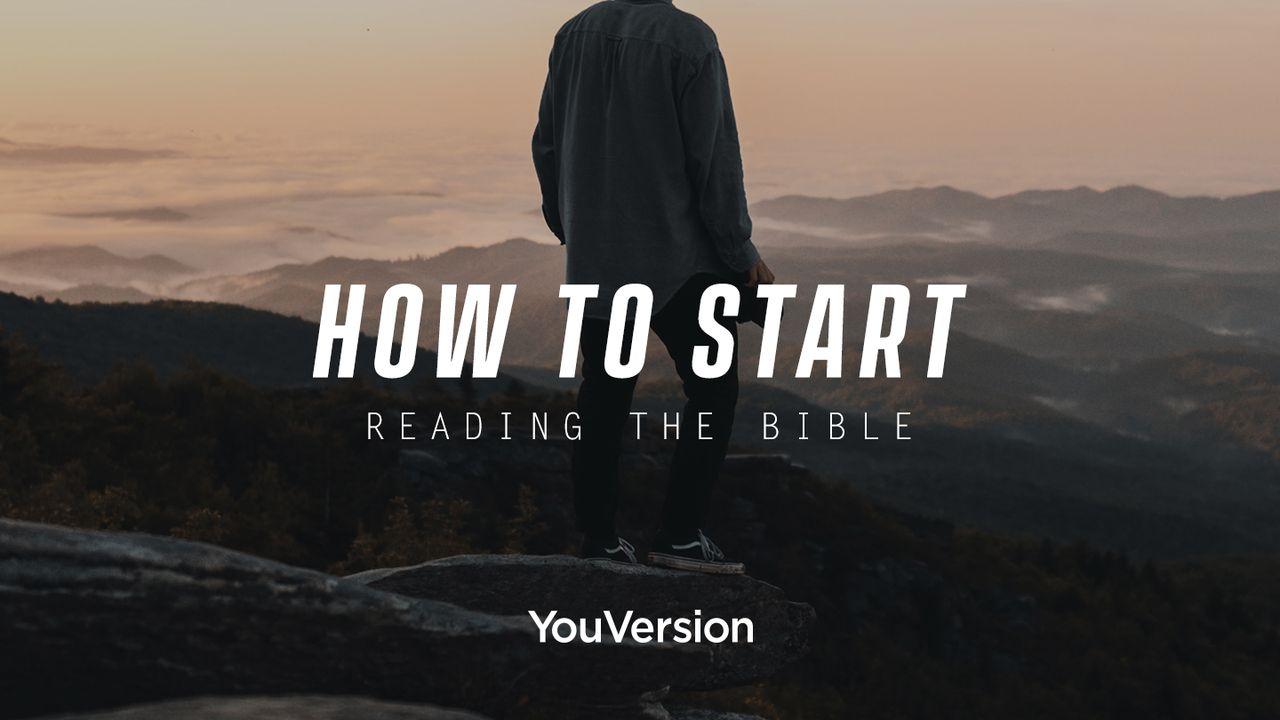 Let's be honest: we know it's a good idea to read the Bible, but it's pretty difficult to even know where to start. Over the next four days, we'll learn about why the Bible's important, how to start a daily reading habit...
This original Bible Plan was created and provided by YouVersion.
About The Publisher