Hur man börjar läsa Bibeln
Learning to Trust God Through His Word
To trust God in the light is nothing. But to trust Him in the dark, that is faith. — Charles Spurgeon
Making Bible reading a daily habit and learning to apply its truth will infinitely increase our intimacy with God. But sometimes, maybe a lot of times, the Bible might seem off. It might feel out of touch with what we are navigating in our lives. And if we're really honest, it doesn't always seem like God is good because He doesn't give us what we want or ask for.
By pressing into God's Word, we will see that His plans are good and that He has our best interests in the forefront of His perfect mind. But, it's His best, not our best. He sees the bigger picture and knows what we need and when we need it. Trusting God happens when we get to know His character.
Reading and applying God's Word to our lives will help us to trust Him more each day for God is true to His promises. He makes numerous promises to us in the Bible that deposit hope within us when we claim them, but let's just look at a handful of them. God promises that…
...if we confess our sins, He will forgive us and cleanse us. (1 John 1:9)

...if we come to Him in our weariness, He will give us rest. (Matthew 11:28-29)

...if we follow Him, we will never walk in darkness. (John 8:12)

...if we remain in Him, we will bear much fruit. (John 15:5)

...if we lack wisdom, He gives it generously. (James 1:5)

...if we believe and confess that Jesus is Lord, we will be saved. (Romans 10:9)
There will be things we read that don't make sense or possibly even frustrate us, but as Pastor Andy Stanley says, "You don't have to understand everything to believe in something." The more we seek Him, the more we know Him. And the more we know Him, the more we trust Him. When we make it a part of our day, we will get to know Him as our path director, wisdom giver, comfort bringer, hope offerer, and peace deliverer.


Do you trust God and His Word? What is it that keeps you from doing so?


Spend some time voicing your concerns and fears to God. He already knows them, so don't hold back. Then, ask Him to help you trust Him with everything that is weighing on you.


Om den här läsplanen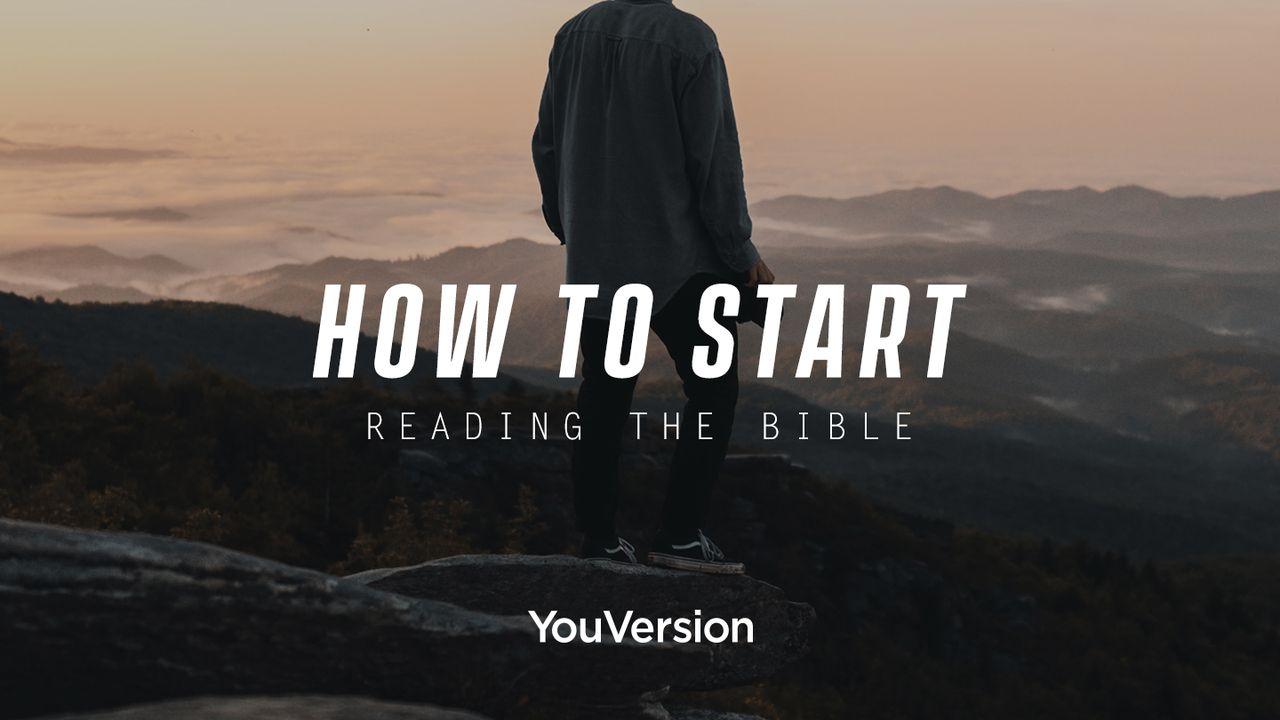 Let's be honest: we know it's a good idea to read the Bible, but it's pretty difficult to even know where to start. Over the next four days, we'll learn about why the Bible's important, how to start a daily reading habit...
This original Bible Plan was created and provided by YouVersion.
About The Publisher