Hur man börjar läsa Bibeln
How to Start a Daily Bible Habit
Never miss twice. If you miss one day, try to get back on track as quickly as possible. — James Clear
Reading the Bible can feel overwhelming if it's something you haven't started doing yet. Or maybe you open it occasionally, but overall, it's not a part of your daily life. Today, we can change that by incorporating some simple steps.
Beginning a daily Bible habit doesn't have to look a particular way. No matter the approach, God will reveal things to us in a powerful way when we do. And as the quote says above: Never miss twice. Not because God will be mad at us — He won't. But the more days we miss, the easier it is to just stop altogether. Below are a few suggestions to help you start a daily Bible habit.
Read the New Testament.

This is a great starting point because the New Testament records the life and teachings of Jesus. You can add in the Old Testament at a later date, but for beginners or people who don't understand the Bible, this is your starting point. Begin in Matthew and read a chapter a day. Write down notes or questions you have along the way and ask a friend or a pastor who is further ahead on his or her Bible reading journey than you are.
Begin a Bible Plan.

At YouVersion, we offer thousands of Bible Plans—just like this one—to help you on your journey. There are many people who are highly knowledgeable about the Bible, its history, and its background, and that will really help you understand it. You can start by finding daily Plans that will help you .
Pray for guidance.

Reading the Bible daily is the first step. And it's a big one! As you continue reading and learning more about the ins and outs of it, pray for God to show you valuable insights about it. Ask God to make His truth come alive to you so that you can truly grow in understanding His Word.
There will be days when we don't want to read the Bible. So many other things are pulling us in their direction. And there will also be days when we read it but don't really get it. This is where we make the choice to read the Bible anyway. We rarely feel our way into actions, but often our feelings follow when we act.
As you step forward into this new daily habit of reading the Bible, God will begin to show you things you never could imagine. Trust that this investment will yield long-term spiritual gain in your life.


Do you read your Bible every day? Why or why not?


Consider making a commitment to read your Bible every day for the next 30 days. You might want to find someone to share this challenge with for accountability. (You can even start Bible Plan with Friends and invite them to do it with you!)


Om den här läsplanen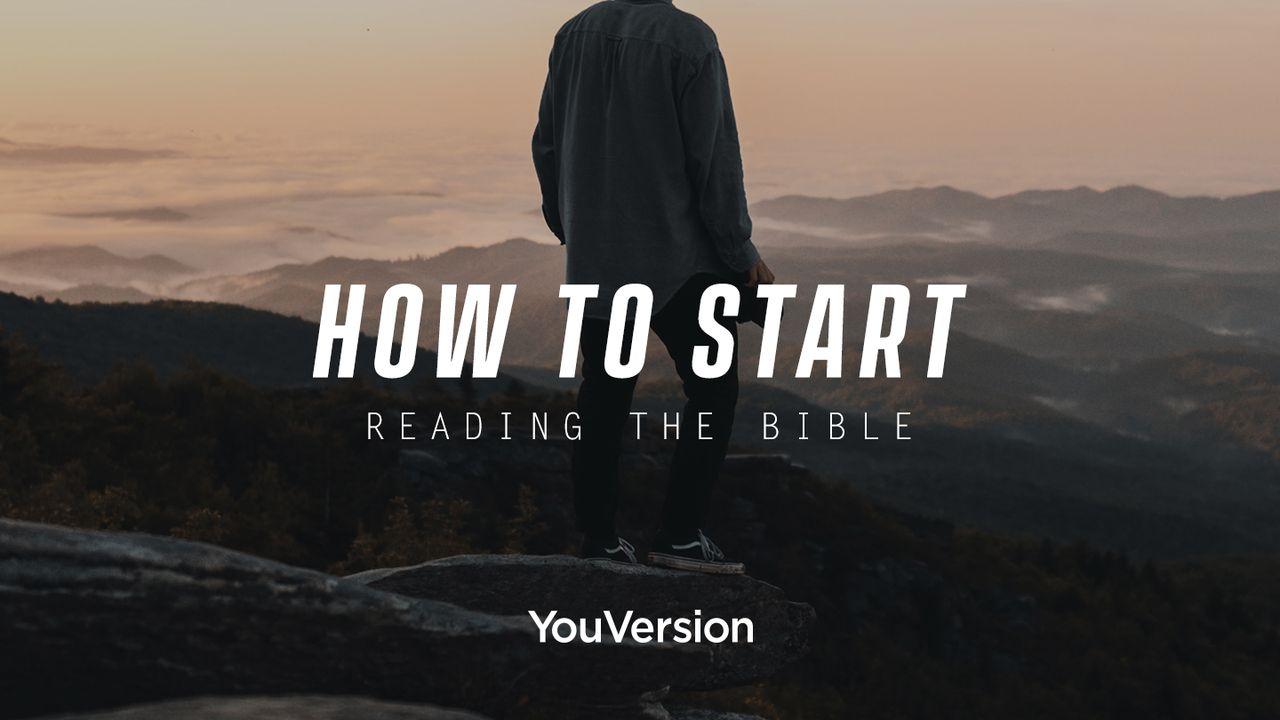 Let's be honest: we know it's a good idea to read the Bible, but it's pretty difficult to even know where to start. Over the next four days, we'll learn about why the Bible's important, how to start a daily reading habit...
This original Bible Plan was created and provided by YouVersion.
About The Publisher