Plan Info
Anxious for Nothing
Sample

Get the app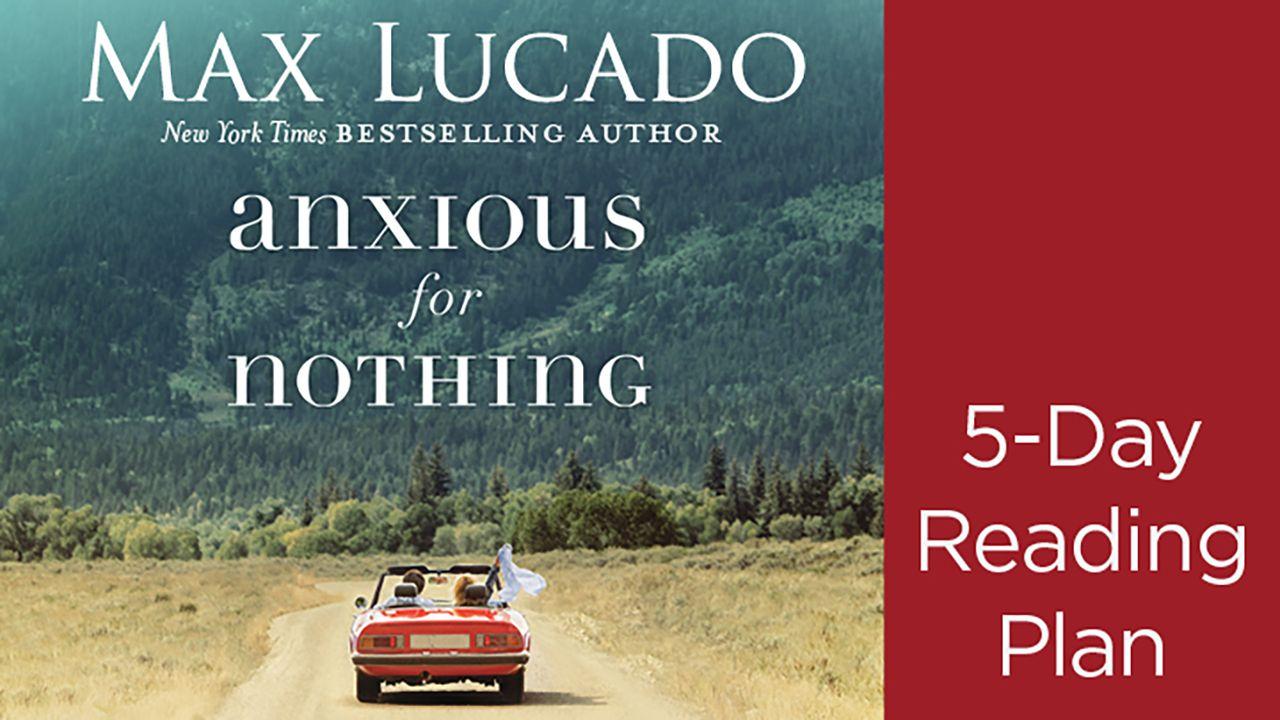 Rejoice in the Lord Always


Anxiety is a meteor shower of what-ifs. What if I don't close the sale? What if we can't afford braces for the kids? What if my kids have crooked teeth? What if crooked teeth keep them from having friends . . . a career . . . a spouse? Anxiety is living life in a minor key with major concerns.
Is your heart weighed down with worry? Could you use some calm? If so, you aren't alone. Conquering anxiety and worry requires some work on your part, but it is not God's will that you lead a life of perpetual anxiety. God loves his children. He oversees your world. He monitors your life.
In Philippians 4:4, Paul offers what could be considered a "prescription" for anxiety and worries. Interestingly, this prescription begins with a call to "rejoice in the Lord always." Paul used every tool in the box on this verse to get his readers' attention. First, he uses a verb tense so they would hear, "continually, habitually rejoice!" And if the verb tense wasn't enough, he removed the expiration date: "Rejoice in the Lord always." And if that wasn't enough, he repeated the command: "Again I will say, rejoice!"
But how do you obey this command? By recognizing the sovereignty of God. The most stressed-out people are control freaks. The more they try to control the world, the more they realize they cannot. Life becomes a cycle of anxiety, failure; anxiety, failure; anxiety, failure. But when you recognize heaven has an occupied throne, you allow the Lord to be in control. God then calms your fears not by removing the problem, but by revealing his divine power and presence. Your anxiety decreases as your understanding of God, your Father, increases.
The next time you fear the future, rejoice in the Lord's sovereignty. Rejoice in what he has accomplished. Rejoice that he is able to do what you cannot do. Fill your mind with thoughts of him. Where others see the problems of the world and wring their hands, see those problems and bend your knees. Intentionally lift up your mind to thoughts about your king. Don't get lost in your troubles. Dare to believe that good things will happen. Examine what sustains your belief, and make sure your belief in God is founded in trusting that he is in control.
Also realize that God has freed you from the guilt and quagmire of regret that may be causing you anxiety. Unresolved guilt can turn you into a person who is hiding, running, denying, and pretending. Guilt can suck the life out of your soul. But grace restores that life and allows you to trust God's forgiveness. The result is the ability to rejoice unhindered, confident in God's sovereignty.
Your Father's hands are open, so place yourself entirely in his care. As you do, you will find it is possible—yes, possible!—to be anxious for nothing.
Respond
How is rejoicing a choice? What does rejoicing in the Lord look like to you?
How would you describe your confidence in God's control over your life? What are some ways you have seen God's sovereign hand at work in your life?
How can spending time each day in God's presence help you rejoice in the Lord always?
About this Plan
Bestselling author Max Lucado explores God's treatment plan for anxiety found in Philippians 4:4–8. As you follow this prescription – celebrating God's goodness, asking for his help, leaving your concerns with him, and m...
More