Plan Info
Brandon Lake - Gratitude Devotional
Sample

Get the app
Day One: The Purpose of Gratitude
Scriptures: Psalm 9:1-2; Psalm 34:8; Luke 7:36-50
We sing "hallelujah," because He is worthy. Period. What else do we have that's fit for a King, aside from songs of gratitude being sung from deep within our lungs? When we remind ourselves of all that He's done and when we actively choose thanksgiving, our hearts are softened to His spirit. Personally, "thank you" is my favorite prayer. It's probably what I should pray the most, because when I look at my life, I have so much to be grateful for.
The Bible shows us countless accounts of people who lived with praise on their lips. David is a prime example of someone who generously lavished the Lord with thanksgiving, which can be found as a common theme throughout his prayers. Some of his words are found in Psalm 9:1-2: "I will give thanks to you, LORD, with all my heart; I will tell of all your wonderful deeds. I will be glad and rejoice in you; I will sing the praises of your name, O Most High." While David did experience great blessings in his lifetime, he was also deeply acquainted with sorrow. He had been hunted by Saul and delayed in his kingship for fifteen years. He made mistakes which brought calamity on his head. And yet, he could still "taste and see that the LORD is good" (Psalm 34:8).
Another example is Mary, who quite literally poured out her praise with perfume on Jesus' feet (Luke 7:36-50). Jesus did not ask her to do this, and in fact, the Pharisees who were present rebuked her for it. The cost of that perfume is estimated to have been more than a year's wages, and yet, she poured it out because He is King, and He is worthy. What an inspiring gift. Whether it's a grand gesture like this or simply a shout of praise, God is taken aback by our act of thanks.
Reflect:
1. How could you lavish your praise on the Lord this week? Get creative and come up with your own way of saying "hallelujah" to our King.
2. Whether you're going through a storm or things are smooth sailing, thank God for the ways He has blessed you in the present and in the past. Reflect on the faithfulness He's extended through every season.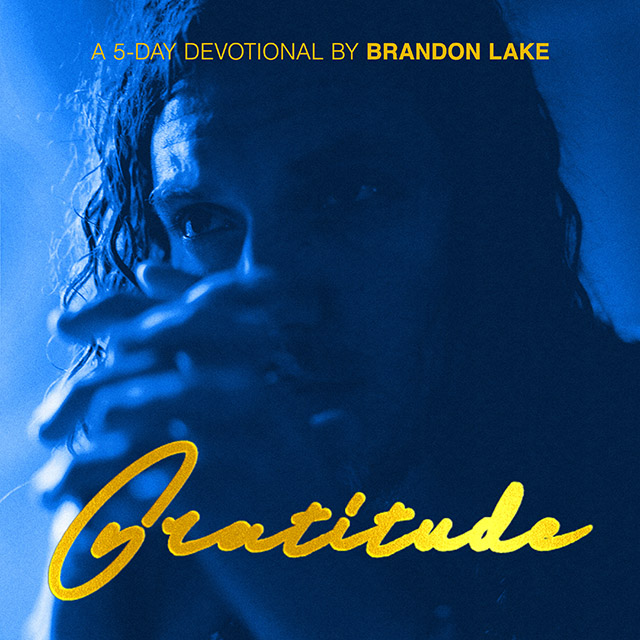 About this Plan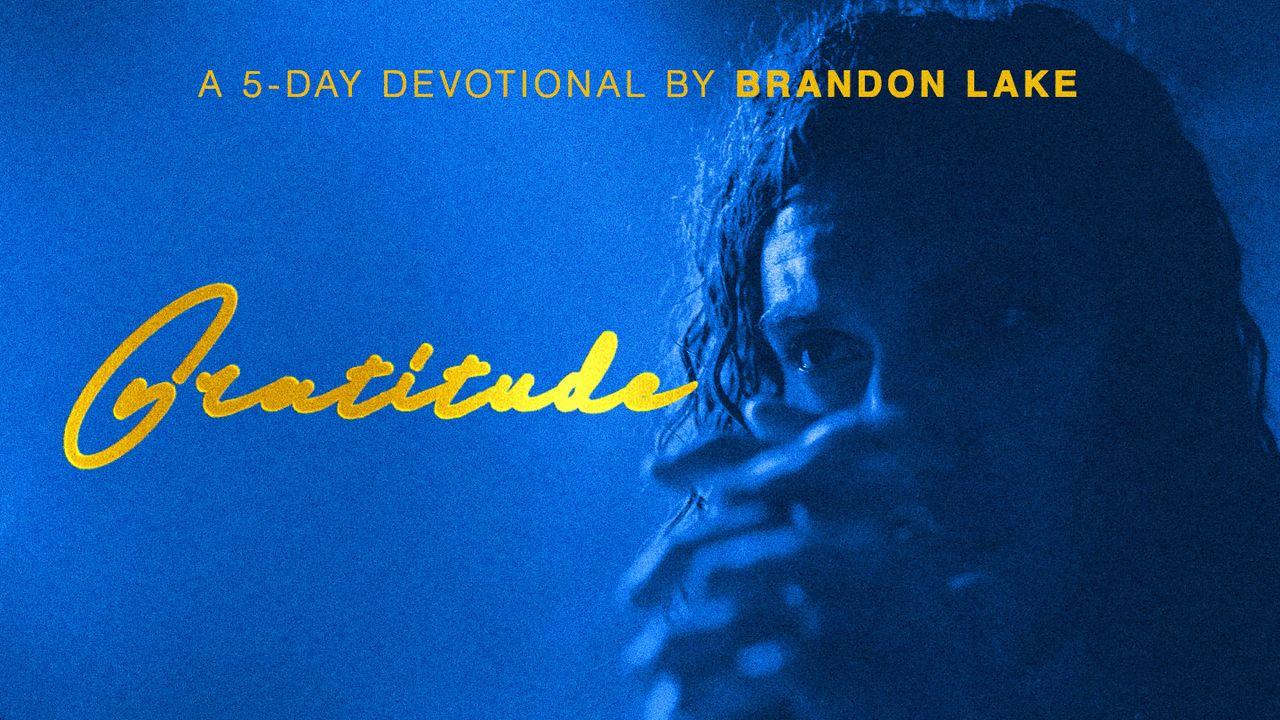 Gratitude: A 5-day devotional from Brandon Lake. - "Thank you." What a simple phrase, and yet, it carries such weight. Join me on a five-day deep dive into the purpose, power, and potential of thanking God through every...
More