Wife Material, Husband Material
Sample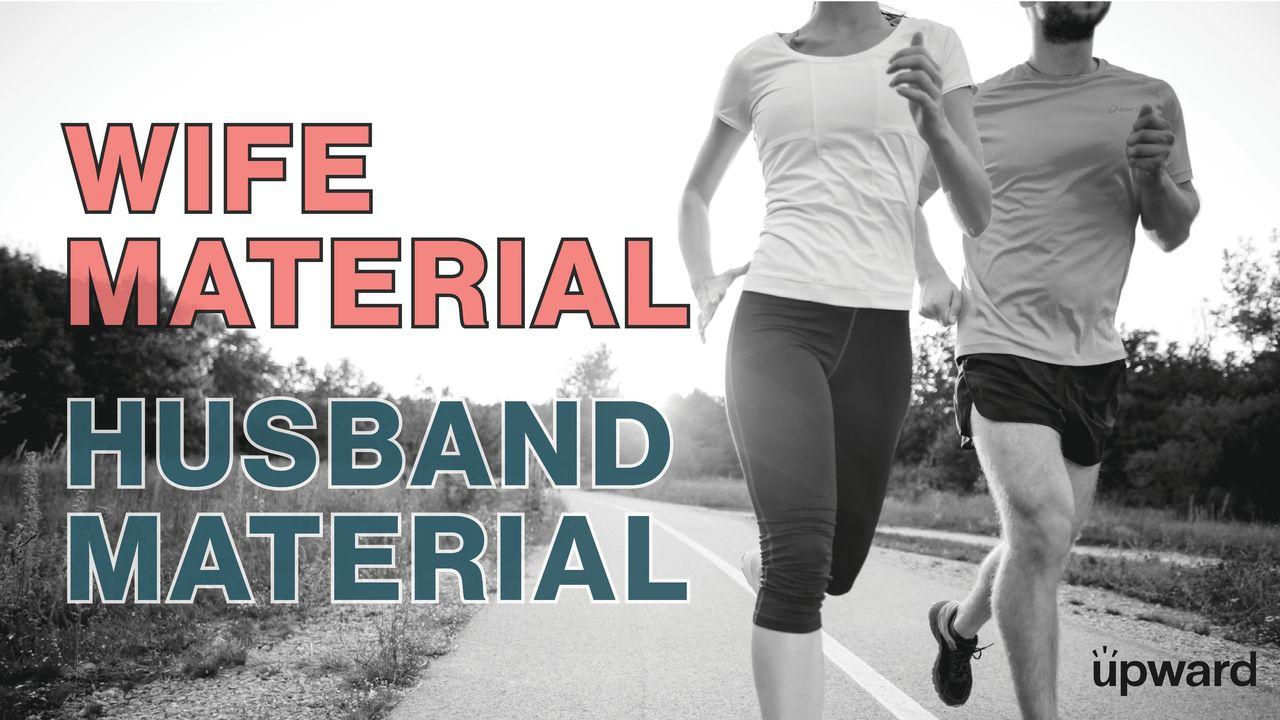 Day 1: Internal Beauty
1 Peter 3:3-4
"Your beauty should not come from outward adornment, such as elaborate hairstyles and the wearing of gold jewelry or fine clothes. Rather, it should be that of your inner self, the unfading beauty of a gentle and quiet spirit, which is of great worth in God's sight."
1 Samuel 16:7
"But the Lord said to Samuel, 'Do not consider his appearance or his height, for I have rejected him. The Lord does not look at the things people look at. People look at the outward appearance, but the Lord looks at the heart.'"
Proverbs 31:30
"Charm is deceptive, and beauty is fleeting; but a woman who fears the Lord is to be praised."
If you're not careful, dating can become very superficial. You don't introduce yourself to someone at your gym or church because they're not your "type." You quickly swipe through dating app profiles and eliminate anyone who doesn't meet your physical criteria. This might save you some time in the short term, or it may work if you're only looking for a casual fling. But if you're looking for someone to marry, it can lead to missing out on great connections with people who might not be your usual type but could be perfect for you.
And when it comes to finding someone who is wife material or husband material, outward appearance shouldn't be the primary focus. Of course, being attracted to your significant other is important, but who they are on the inside should matter most. And attraction tends to grow when someone is truly beautiful (or handsome) at their core.
Outward beauty fades. You're going to get old and wrinkly, and so is your spouse. They won't always look like they do today. So, it's important that you find their personality and internal characteristics just as attractive. Inner beauty is what makes someone husband or wife material, not their outward appearance. And internal beauty is someone's love and fear of the Lord.
The most beautiful thing about a person–and the number one thing that makes them spouse material–is their love, respect, and fear of the Lord. A woman who puts God first, a man who isn't ashamed to live out his faith–these are some of the most beautiful, honorable parts of a person.
Someone who fears the Lord, reveres Christ as King, and lives their life to glorify God embodies internal beauty. So many amazing characteristics naturally flow out of people who love the Lord and strive to live honorably. These people are kind, caring, generous, and genuine. Not only does beauty fade, but so does charm. Someone who is husband or wife material isn't just a good sweet-talker. They say what they mean and honor their word.
The most beautiful thing about a person is their faith and relationship with God. Whether you're preparing yourself to be "marriage material" or looking for someone who is, focus on faith. Do they love and respect the Lord? Is it evident in how they speak, what they talk about, and how they treat others? This type of inner beauty is spouse material, for sure.
About this Plan
Are you looking and praying for a spouse? Have you found someone you think might be "the one?" How do you know if they're hus...