Prayers for a Generous Heart
Sample
Today we are going to look at a handful of scriptures from the old testament regarding giving and generosity.
Start by reading and meditating on these verses. Once you have, let's pray.
God I ask that you would help me develop a more generous heart. I pray that you would help me to give generously to those around me and do so without a grudging heart. Help me to never withhold good from those to whom it is due, when it is in my power to do it.
As I give, help me to give to you with a whole heart. You have always set the example of giving your best to us, so please help me to never hold back my best offering, but to always give you (and others) my best.
I choose to give and be generous, not requiring a reward, but out of a grateful heart. At the same time I am expectant to see your promise in Proverbs 11:25 and Proverbs 22:9 that "the generous man will be prosperous" and "he who is generous will be blessed."
I know that I am blessed to be a blessing and want the world to be blessed through me.
I know that as I give boldly, you will take care of me because in Proverbs 28:27 you promise that "He who gives to the poor will never want".
I ask for boldness to trust you in this area as I submit this to you.
In Jesus' name, Amen.
About this Plan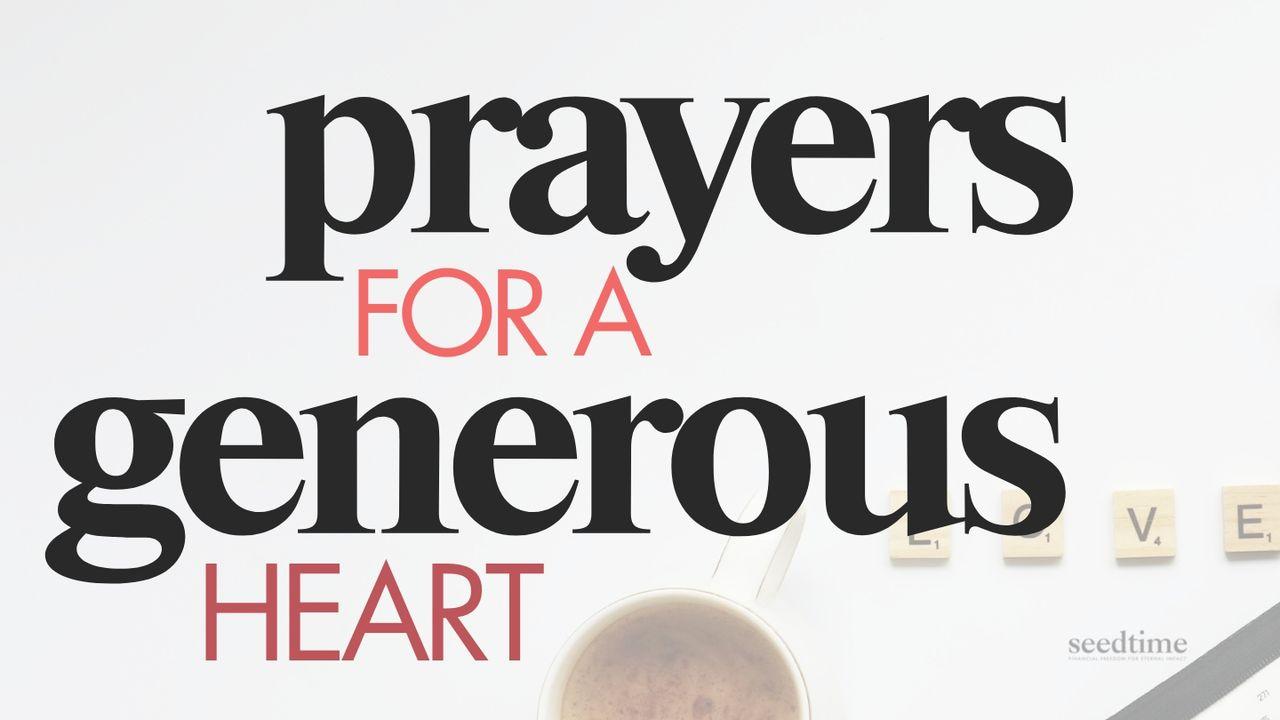 Want a more generous heart? In this plan, we are looking at a bunch of the best bible verses about giving and generosity for ...