Plan Info
5 Ways to Pray as a Couple
Sample

Get the app
Pray for each other's relationship with Christ
I'm not proud to say I have unread text messages from good friends that have sat for more than 48 hours. Am I the only one?
In my defense, life is busy as a young, working husband and new dad of twins that just moved his family to a different state. But if I continuously uphold unresponsive behavior with friends and their attempts to reach out, I can expect those relationships to wither.
Just as our connections with friends and family decline when we continuously stop responding back to text messages or reject hanging-out requests, the same happens with Jesus. When praying declines, when reading our Bible declines, when going to church declines, when our quiet time declines, when truly seeking God with all our hearts declines, our overall relationship with Jesus declines.
There are many responsibilities that rightfully demand our attention: marriage, parenting, working, bills, social life, life goals, fitness, self-care… the list goes on. But what good is the fruit of our labor when it's not connected to the branch of true life itself, Jesus?
The Bible is filled with texts and love letters from Jesus, speaking through multiple authors to say one thing: He wants a vibrant relationship with us. His words call out to our hearts as He desires to be our everything, the One we depend on. He has what we need for every day of our lives, but are we even reading His text? Are we declining His call?
If the branch of our lives is not connected to the vine of Jesus, we aren't truly living. As a couple, reflect on the branches of your lives and how you spend your time each day. Let's aim to bond our hearts more with Jesus daily. Let's respond to the texts of Scripture and answer the call of spending time with Him. Like a branch bonded to the vine, let's make Jesus our lifeline.
Ask: How can I pray for your bond with Jesus?
Consider This:
Pray that you both connect with Jesus more frequently each day.
Pray that your relationship with Jesus grows together as a couple despite distractions.
Truly make note of each other's response to the question, and take it to the Lord in prayer.
About this Plan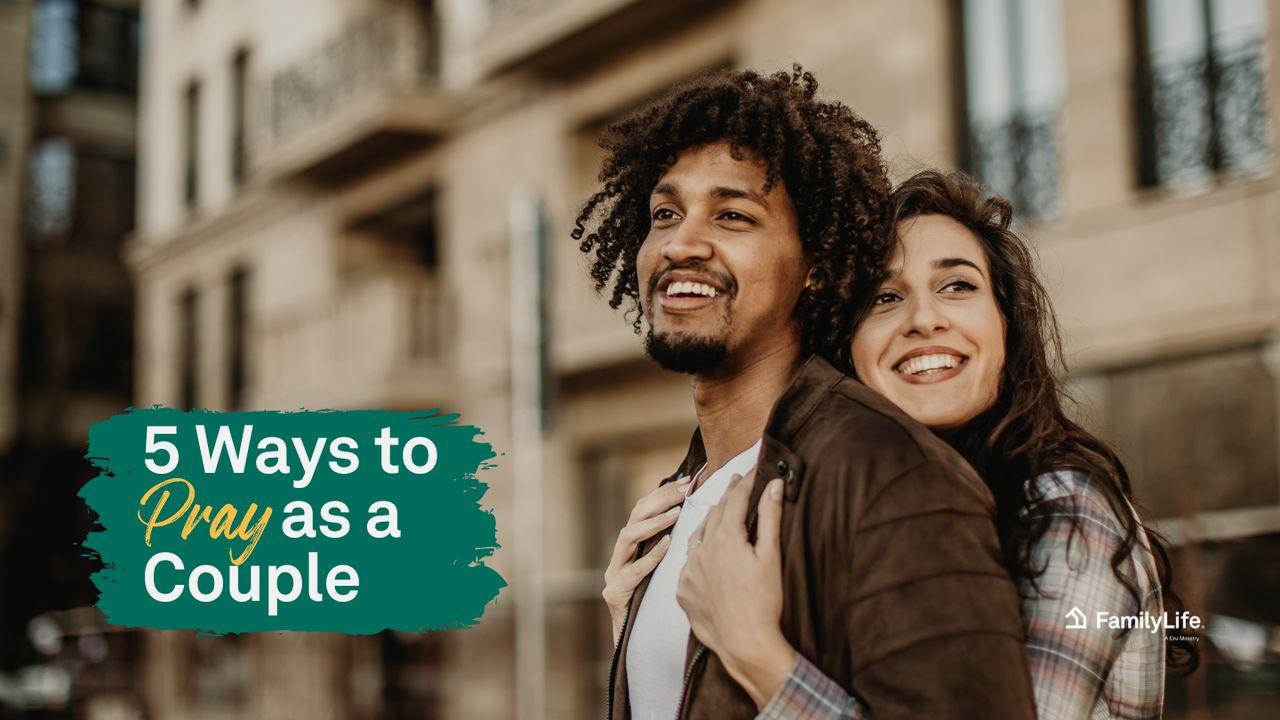 Hey, couples! Do you feel like you're not on top of your game when it comes to praying together? If you do, you are not alone. This plan will help lead you in 5 ways to pray together as a couple.