What if there could be more?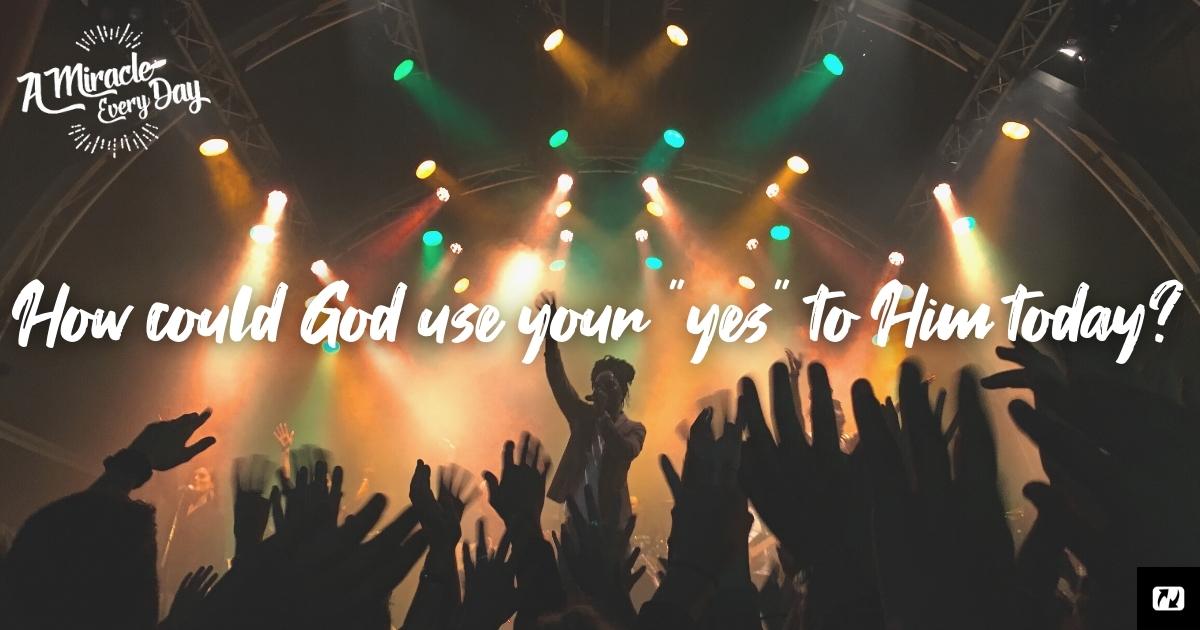 I'll never forget when I had the opportunity to sing in front of more than 70,000 people in Africa before the evangelist Daniel Kolenda took the stage and started his powerful sermon! It was incredible how hungry the people were to know more about Jesus. They believed in a simple but amazingly profound way, and miracles unlike anything I'd ever seen happened right before my eyes!
Sometimes people may think, "I don't know if I'll ever experience anything like that!" But what if you could? What if you could experience even MORE than you have so far?
God's Word tells us that He "...is able to do immeasurably more than all we ask or imagine…" (Ephesians 3:20, NIV).
Do you believe that? I want to challenge you this morning! I strongly believe that God has given you much more than you realize. He wants to mightily use you to be a blessing to this world. He wants to do miracles through you!
There are a few very important keys in Ephesians 3:20 that I'd encourage you to act on:
Key 1: Ask God to make you a blessing to others and to work through your life in miraculous ways!
Key 2: Imagine the possibilities…dream about them! "Imagine" is an important word in this scripture. What could God do through YOU?
Dream about what God can do, and you'll soon see…this is only the beginning! God believes in you and knows exactly how He desires to use you in His Kingdom. I encourage you to start today by asking God to use you, and then let Him know that you're ready, willing, and available!
How could God use YOUR "yes" to Him today?
You are a miracle!
Déborah
P.S. The texts of this reading come from the daily email A Miracle Every Day. If you would like to receive a daily encouragement,, I invite you to subscribe to A Miracle Every Day.
About this Plan
Do you wonder what you bring to the table? Why God would or could choose you? If you ever doubted you have something to offer...