Setting Healthy Boundaries
Do you take time for yourself?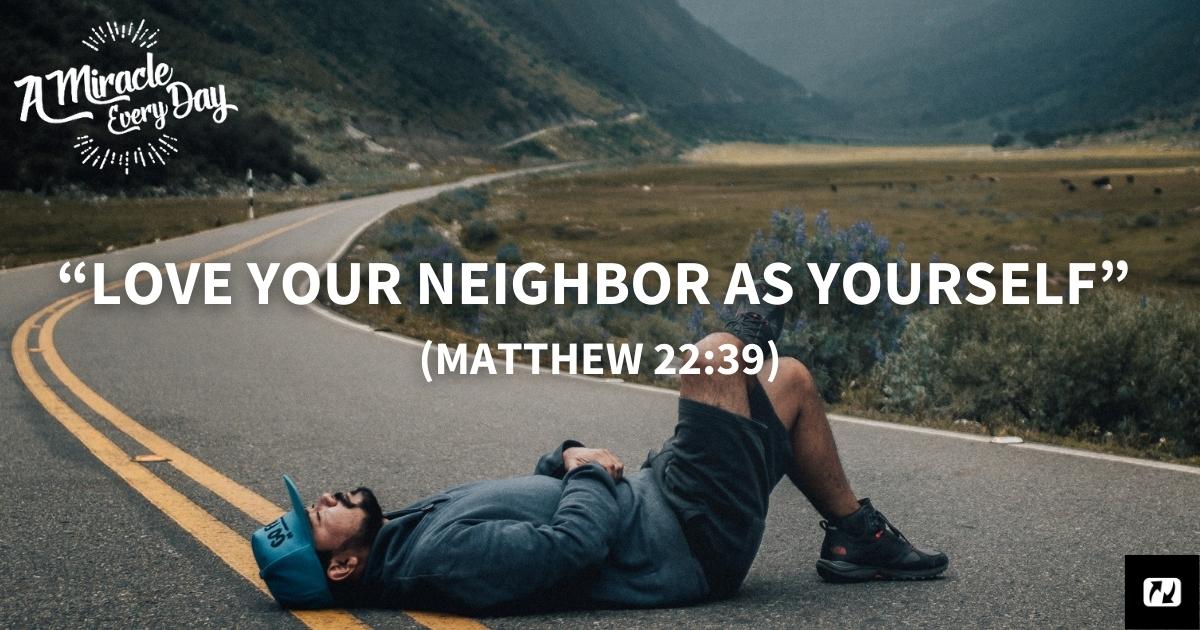 It was a typical morning, and to be honest, I had a thousand new ideas for you on my heart and mind. I wanted to write new texts for A Miracle Every Day, but all my "to-dos" and the expectations of others weighing on me just wouldn't let me rest.
I get constant requests to post something about a new book, song, or project or to quickly answer that urgent email. I understand…I'm also happy when others post about my new work or quickly respond to my emails!
BUT, everything we do for others shouldn't mean we don't pay attention to ourselves.
I can already hear the questions you may be having: "What does she mean? Surely I'm supposed to be selfless and love my neighbor, right?" (see Matthew 22:39) Yes, absolutely! But how much are you trying to do for others right now? Perhaps what you desperately need is some time doing some of those things for yourself.
Sometimes I may decide to quickly post something, even though I have a thousand other things to do. Or I may answer an email, even though it's already 11 p.m. and I'm urgently needing sleep. We often do things like this so we won't disappoint others. Can you relate?
Interestingly enough, sometimes we give our "neighbors" exactly what we won't give ourselves: time, rest, and refreshment. Jesus' commandment is to "...'Love your neighbor as yourself.'" (Matthew 22:39, NIV, bold added) But are we reversing the order to say, "Love yourself as your neighbor"?
God doesn't make mistakes! I believe this verse appears in the Bible exactly as it is for a reason. God knows how quickly we can burn out, and that's why He wants us to take self-love (self agape love) seriously.
Do you love yourself so that you can thenlove your neighbor? Maybe you need to say "no" to some commitments and "yes" to you today.
You are a miracle!
Déborah
P.S. The texts of this reading come from the daily email called A Miracle Every Day. You are invited to receive a daily message and be blessed by the writing of Déborah Rosenkratz and Grant Fishbook . If you want to receive an email every day, click here to subscribe.
About this Plan
Boundaries are hard to set, yet so important to keep us healthy. Have you ever wondered what the Bible has to say about boundaries and the need for us to set them?
About The Publisher