The First Christmas Gift: Celebrate Jesus (Bible App for Kids)
Let's go on a Bible Adventure!
Marty and Shine are ready to start a Bible Adventure with us! We will answer this big question: "When does God celebrate?"
The answer is, "God celebrates when I follow Jesus."
Let's say that answer together! "God celebrates when I follow Jesus."
Now, let's find out which Picture Passes we need for our Bible Adventure!
Let's watch!
Let's talk!
Which Picture Passes did Marty pack in his Adventure Bag?
What do you think Marty will do with all those Picture Passes?
Let's read the Bible!
We get to learn a very special Bible verse—Luke 15:10 from the New International Readers Version of the Bible. Let's say it together with motions, then read it in the Bible!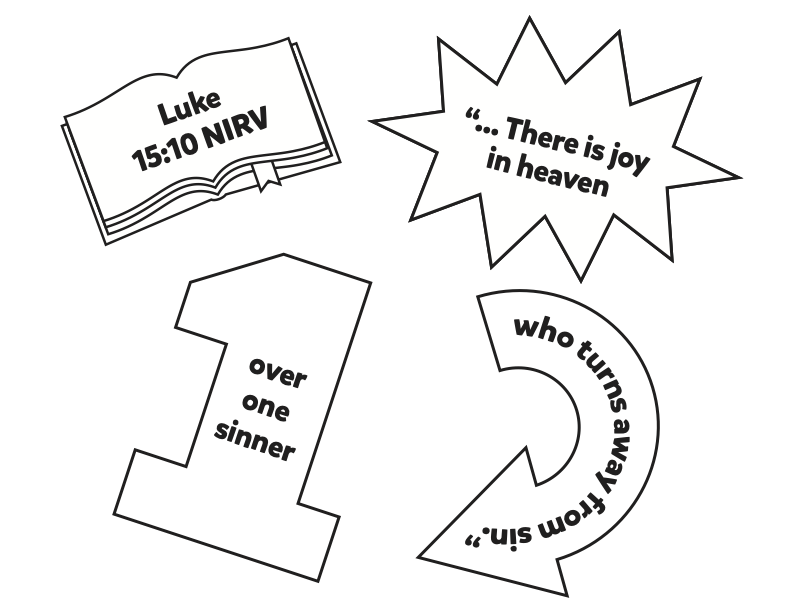 Luke 15:10 (Open your hands like a book.)
"… There is joy in heaven (Shake open hands by your face.)
over one sinner (Show 1 finger.)
who turns away from sin." (Hold hands up in front of body in "stop" position, with one near and one far in front. Switch position of hands.)
Pray Together
Dear God, thank You for giving us Jesus on the first Christmas. Help us to celebrate and cheer for everything You've done for us. In Jesus' name, amen.
About this Plan
This preschool-friendly Bible Plan applies the Bible App for Kids story, "The First Christmas Gift," to everyday life so your family can celebrate Jesus together. Go on a Bible Adventure as a family to find an answer to ...
We would like to thank Life.Church for providing this plan. For more information, please visit: https://www.life.church/
About The Publisher