Year of the Bible: Part Ten of Twelve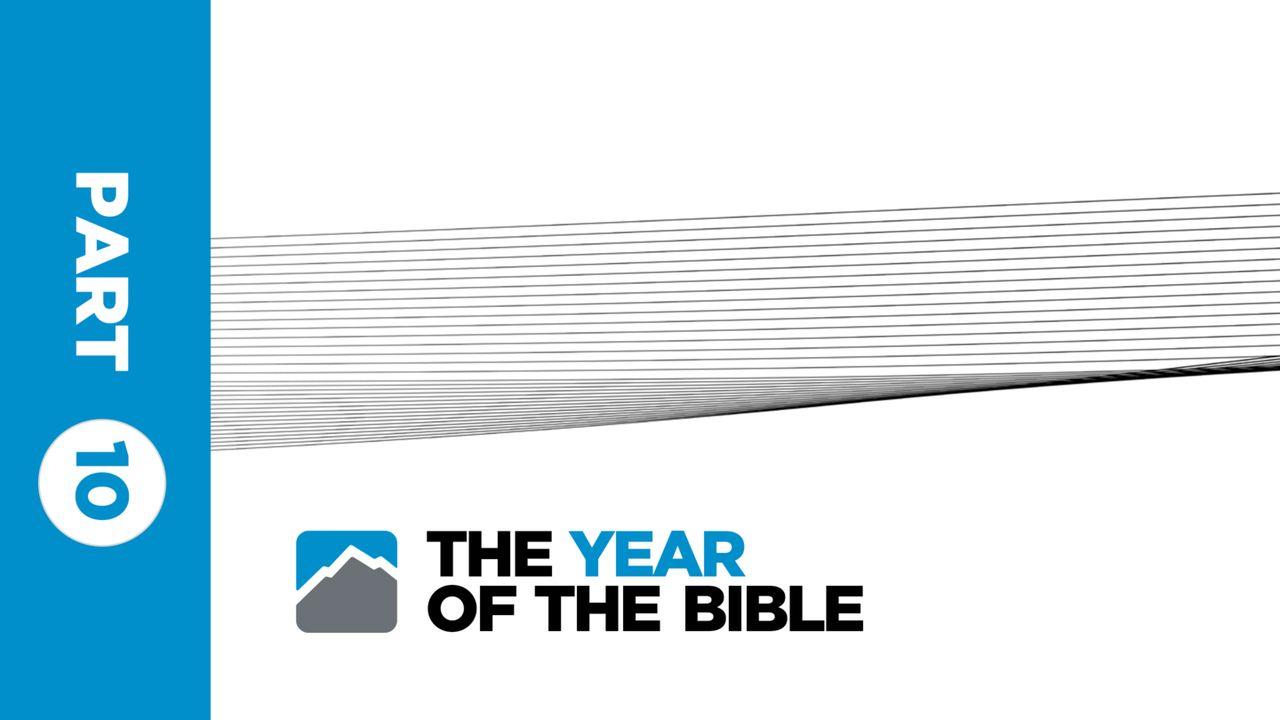 Jesus Doesn't "Show Up": He's Always Here!

Stephen is renowned as a legendary martyr for Christ. His character and story fit the criteria, but let's not look past the presence of Jesus. In today's passage, we read that Stephen was falsely accused of blasphemy and went to court. When he took the stand, he appeared to be alone, but his face radiated with the presence and power of God.

The high priest of the courtroom asked Stephen to defend himself. Stephen saw this as a prime opportunity to defend the purpose of Jesus rather than defending anything he himself had done. He was full of God's grace and power when he spoke. In his historical narrative, he highlighted God's consistent presence, everlasting love, and power to redeem. The truths Stephen continued to share called out the hypocrisy of the council and his accusers. Stephen was full of the Holy Spirit when he saw Jesus at the right hand of God. He pointed his audience to Jesus, but they refused to look.

This court session quickly became an execution, but Stephen never lost sight of Jesus. Even when dying, he prayed for his persecutors, as Jesus did on the cross. Jesus didn't "show up"—He was present for every moment of Stephen's story, and Stephen was well aware. The same can be said for us today: Jesus is currently sitting in the place of prominence and honor in the everlasting presence of God. This story is not about Stephen as much as it is about the presence of Jesus. Stephen was a martyr for Christ, but Jesus is the true legend.

Question: Where and when are the easiest and hardest places to acknowledge God's presence?

Prayer: Express sincere gratitude that Jesus is always available to you and ask Him to make His presence obvious in your day-to-day activities.
About this Plan
This twelve-part plan can be read alone, with a group, or with your family! Each month, you will dive into a new part of the unified story that leads to Jesus discovering the heart of God for the whole world. This month,...
We want to thank Hakeem, Ashley, Heidi, Jim, Michael, Jack, Maritza, Elise and Mark from Faith Church and The Bible Project for this plan. For more information, please visit: www.faith.church and www.thebibleproject.com
About The Publisher