Grace to Grieve: After the Loss of a Child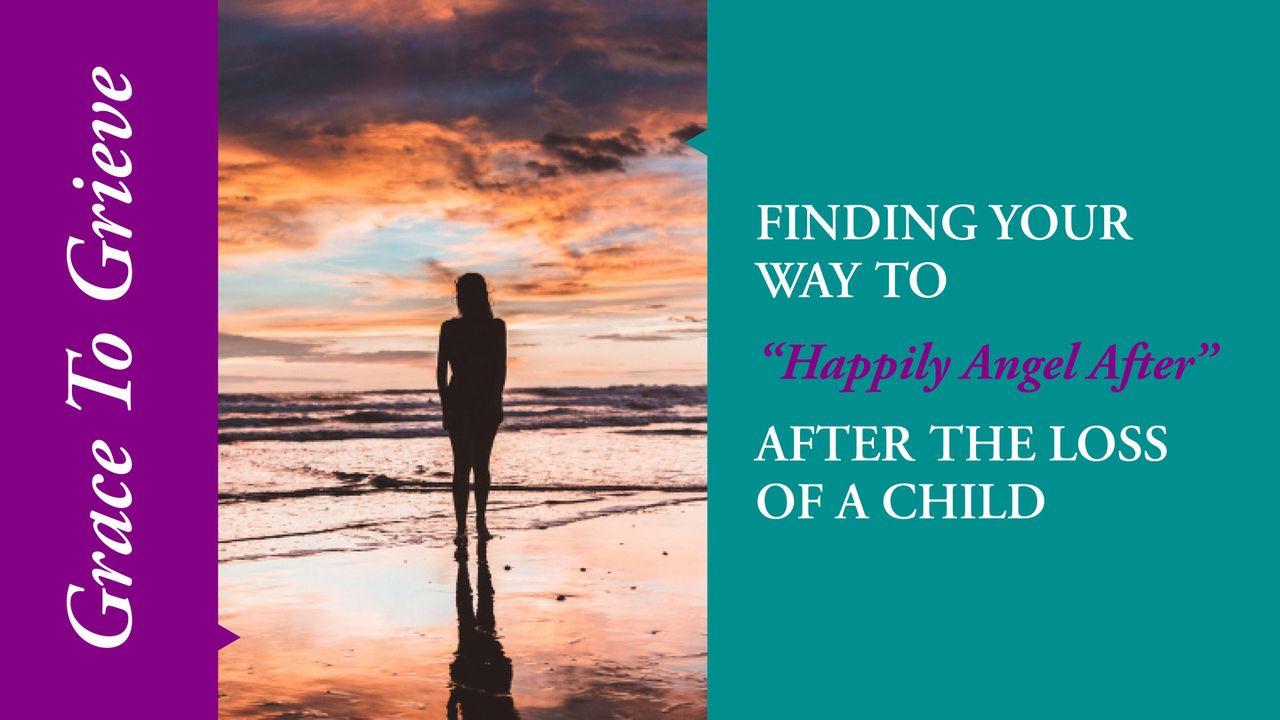 Acknowledge Your God
When we face trauma and tribulation, particularly the loss of a child, we hope to face it with the same grace as Job. In his season of inconceivable grief (after losing all his children in a single day among everything he owned), Job still had the ability to acknowledge God. Despite being in deep anguish, Job never blamed God. Job was able to acknowledge that everything he had was given to him by God. We hope when we are abruptly stripped of everything we believe belonged to us, we can still acknowledge God's exceeding capacity for greatness. But Job's experience and outlook will not always be our reality.
The loss of a child is never something you can prepare for—even if you have an idea you may lose that child due to doctor's reports, sickness, or otherwise. Older generations often say it is "unnatural" to have to bury your child. Indeed, it does feel that way. From conception, you expect to raise and mold your child into adulthood and eventually, your child(ren) will bury you and mourn for you. Instead, as a result of seemingly unnatural circumstances, you are left with this immeasurable grief, feeling shame and guilt, and maybe even questioning your very existence and the whys and hows of your loss.
Some tragedies will leave you with permanent scars (physical, mental, and emotional) that may serve to paralyze you. In those moments when you feel trapped, depressed, or insufficient, acknowledge God. The reason for your loss is something which you may never know the answer--reminding us that we are not to lean on our own understanding, but to put our complete trust in God despite how we feel (Prov. 3:5). Even in Job's despair, he found strength to worship the Lord and acknowledge that despite his lack of understanding, God was still trustworthy and he had to continue to trust God.
It may feel unnatural to bless God while in so much despair but do it anyway. After losing my first two babies, my Angels, I found it difficult to acknowledge God. I blamed God for a long time and found no solace in prayer. Eventually, the revelation of God's persistent presence began to chip away at my stony and seemingly unforgiving heart. Somehow, my renewed understanding that God was aware of exactly where I was comforted me. We may not find ourselves handling our grief with nearly the same grace as Job, but we can at least acknowledge that He is still God and He is worthy of our trust again. We can still turn to Him in our time of grief. When I began to acknowledge God while grieving, the bondages of despair slowly began to dissolve and I finally began to see Him again.
God sees you. He is aware of exactly where you are. Take a moment just to acknowledge Him and who He is/has been to you.
Prayer: Lord, even if I do not have the grace of Job to stand strong in my faith while in so much pain, I know that You can give me the strength to overcome. Help me to acknowledge You in this time of grief. Even if I cannot feel Your presence or Your love for me right now, remind me that You are here, ready and willing to assist whenever I am ready to release this burden to You. Amen.
About this Plan
Losing a child can be crippling. If you are now struggling to recognize your value or purpose after suffering child loss, this devotional is for you. The Word of God shines a light to help you through your darkest moment...
About The Publisher