The Gospel of Luke - the Good News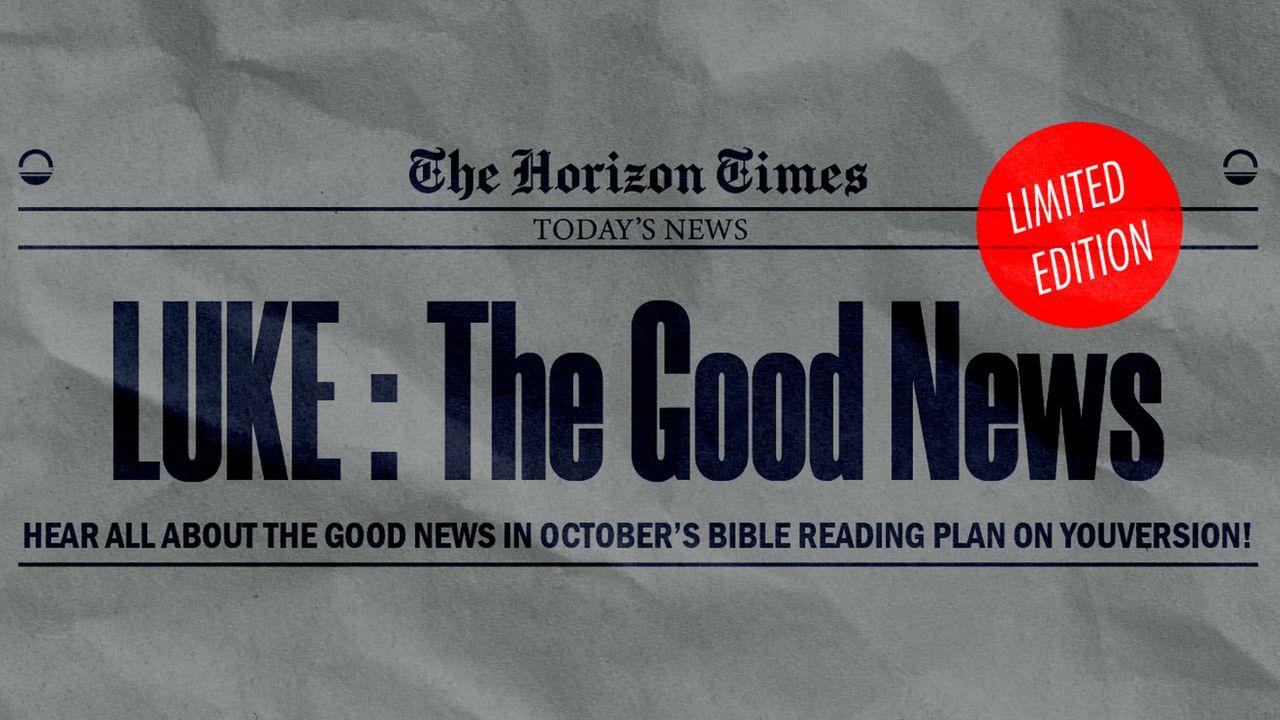 Intro to Luke
Luke is unique as it is the longest of the Gospels as it starts earlier in Jesus' life (the announcement of the birth of John the Baptist) than the others and ends later (with Jesus' ascension to heaven). Luke is also the only Gospel with a sequel, the Book of Acts, which continues to the birth and growth of the early church.
Luke can be broken into three sections. First, we read about the birth and preparation of Jesus, the Saviour (Luke 1-4:13); following this, we journey with Jesus as He delivers His message and ministry starting in Galilee and along His journey to Jerusalem (Luke 14:14-21:38), to conclude this book we hear of the death and life-changing resurrection of Jesus (Luke 22-24:53).
The Gospel of Luke is written by Luke, a medical doctor and a traveling companion of Paul. This allows readers to delve into the extensive research and fact reporting that Luke gathered. Luke's connection with humanity as a doctor allows Luke to demonstrate further Jesus' deep love and compassion for all His people, offering salvation and His indwelling presence through the Holy Spirit. Luke, in his writing, stresses the humanity of Jesus by focusing on Jesus' relationship with people, emphasising prayer, miracles, and equality, allowing it to be known as a Gospel, emphasising the nature of Jesus as Saviour for lost people everywhere.
We pray that as you explore the Gospel of Luke, you will see Jesus and know Him as your Saviour so that you may feel secure in your faith and share it with those around you.
Why not grab a few friends or your Life Group and journey through this plan together?
To learn the context of Luke 1-9, watch this short video by the Bible Project below. It will help to give you a deeper understanding of what is happening in this book of the Bible.
About this Plan
Luke is an accurate account of Jesus' life, presenting Christ as Saviour over all who believe in Him, regardless of status, gender, or ethnicity. Read with us as we journey through the Gospel of Luke, discovering the ove...
We would like to thank Horizon Church for providing this Plan. For more information, please visit: http://hz.church/
About The Publisher