Ready for takeoff?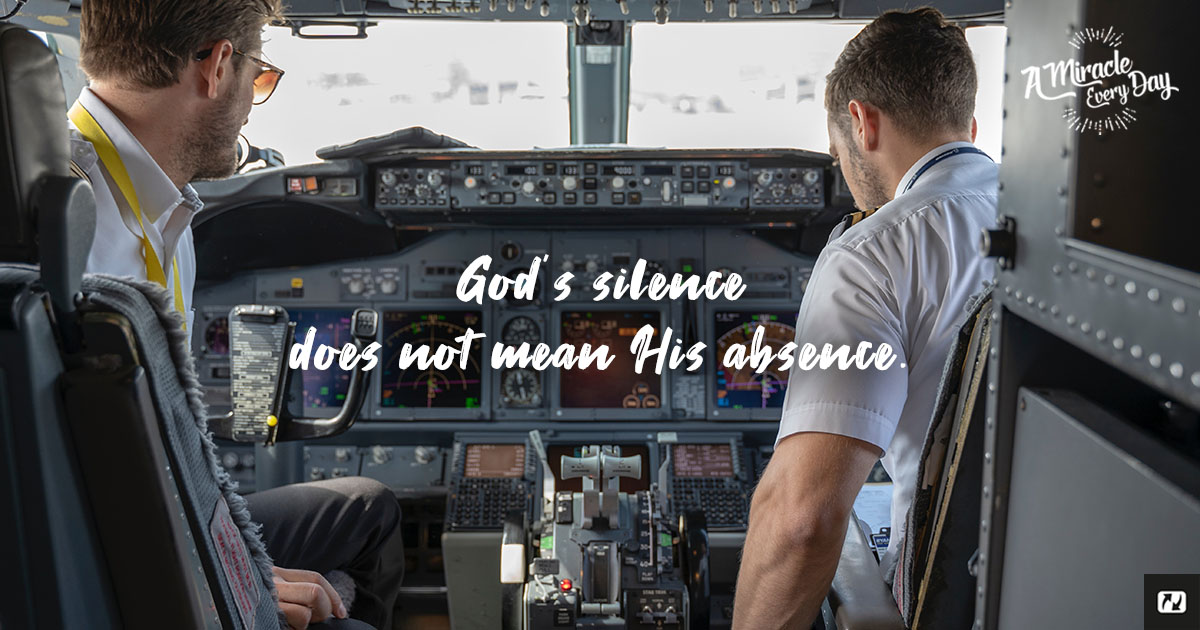 Do you ever ask yourself the question, "Where are You, God?" When I started a poll on Instagram, I was really amazed to see that 97% of the responders said they ask themselves this question frequently. That's why it was so important to me that we address this topic. I pray this series helps answer this all-important question, my friend!
At the young age of 17, I was already trained as a flight attendant, making me the youngest flight attendant in Europe. That was a few years ago, and a lot has changed since then.
Back then, the door to the cockpit was still open, and we could drop in on the captain at any time. Passengers also loved to have a quick look inside the cockpit. It removed many of their apprehensions about flying.
But after the terrible attacks of September 11, 2001, that practice changed. Now, no one is allowed into the cockpit anymore. You can't just take a quick peek, either.
Nevertheless, I know that the captain is there even if I don't see or hear him. Remember one thing: silence does not mean absence!
Before departure, the captain always sits with his crew and discusses the current flight and day. Often he says in advance, "It's going to be turbulent, so please fasten your seat belts. But don't worry... I know how to get us safely to our destination."
Does that remind you of anything? Jesus also said, "'Before long, the world will not see Me anymore, but you will see Me. Because I live, you also will live.'" (John 14:19, NIV)
So you don't have to be afraid if you don't see Jesus! Once again, silence does not mean absence!
After September 11, 2001, even though I was one of the flight attendants, I wasn't allowed to look at the captain in the cockpit, even for a moment to be sure he was there. But I knew that he was because he'd already assured me of it before takeoff. Likewise, Jesus tells us, "'...I am with you always, even to the end of the age.'" (Matthew 28:20, NKJV)
When you doubt, remember the One who promised to be with you always.
You're a miracle!
Dèborah Rosenkrantz