What is your goal in life?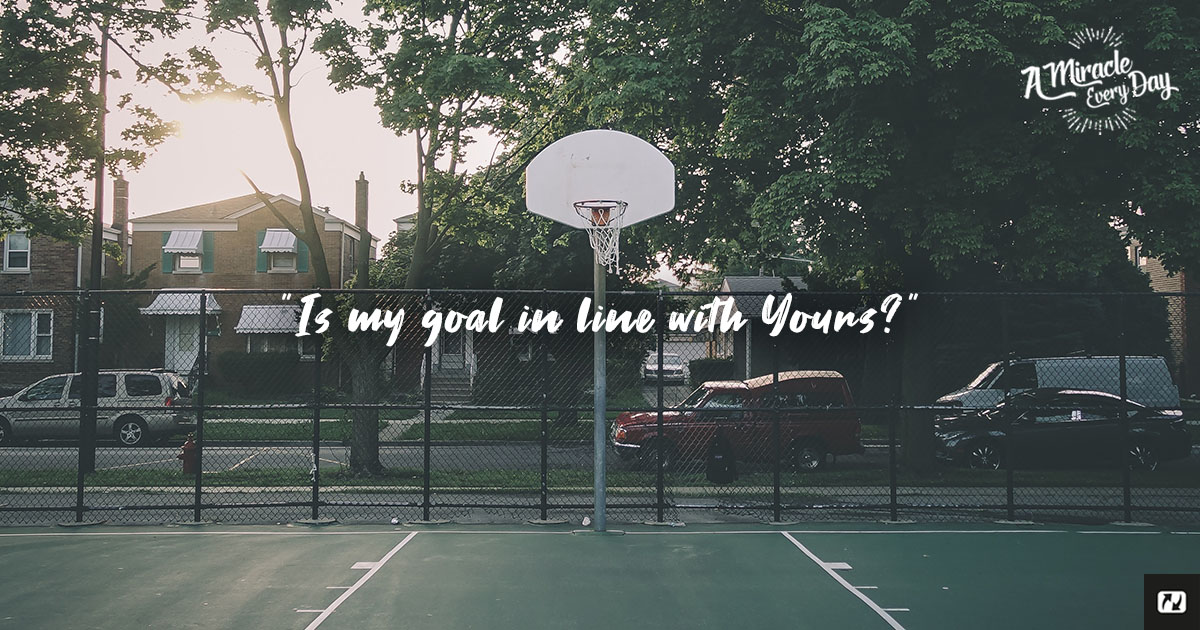 At the beginning of the year, we often set New Year's resolutions and ask ourselves the question, "What are my goals?" But I believe it's also really beneficial to revisit this topic throughout the year.
Most of the time, the question mainly seems oriented towards career goals you've set for yourself. But perhaps there's other goals you're working towards as well—maybe exercising a little more, managing your diet a little better, finally pursuing the education you've been wanting, or even building a house.
But I'd like to ask you a question: I have you ever set a goal to make God's goal for your life your goal?
I would encourage you to make sure your life goal lines up with the goal He has for your life!
I think we all fall short of this, which is a shame, because no matter how hard we work on our goals, it does no good if we're doing so without asking GOD about His goals for our lives. Indeed, "A man's heart plans his way, but the LORD directs his steps." (Proverbs 16:9, NKJV) Jesus also teaches us in Matthew 6:33, "'But seek first the kingdom of God and His righteousness, and all these things shall be added to you.'" (NKJV)
When God truly directs your steps from the start, you will experience more peace in your life. Have you asked God, "What do You really want to do with and through my life?"
Maybe you won't hear a loud voice from heaven directly answering you, but remember, sometimes circumstances and situations "just line up" because yes, the Lord is directing your steps.
Perhaps you've also lost sight of your goal because the things swirling around us right now are scaring and paralyzing you. If so, I know what helps…because it has helped me so many times! Let's pray:
"Jesus, I come to You with my goals in life and ask You to show me clearly which way I should and shouldn't go. I ask You to direct my steps. And where I've grown weary, please give me new strength, Your strength, so that I may truly live and be a blessing! In Jesus' name, amen."
God is planning good things!
You're a miracle!
Déborah
P.S. The texts of this reading come from the daily email A Miracle Every Day. If you want to receive an email every day, I invite you to subscribe to A Miracle Every Day.