Embrace Change - One Step at a Time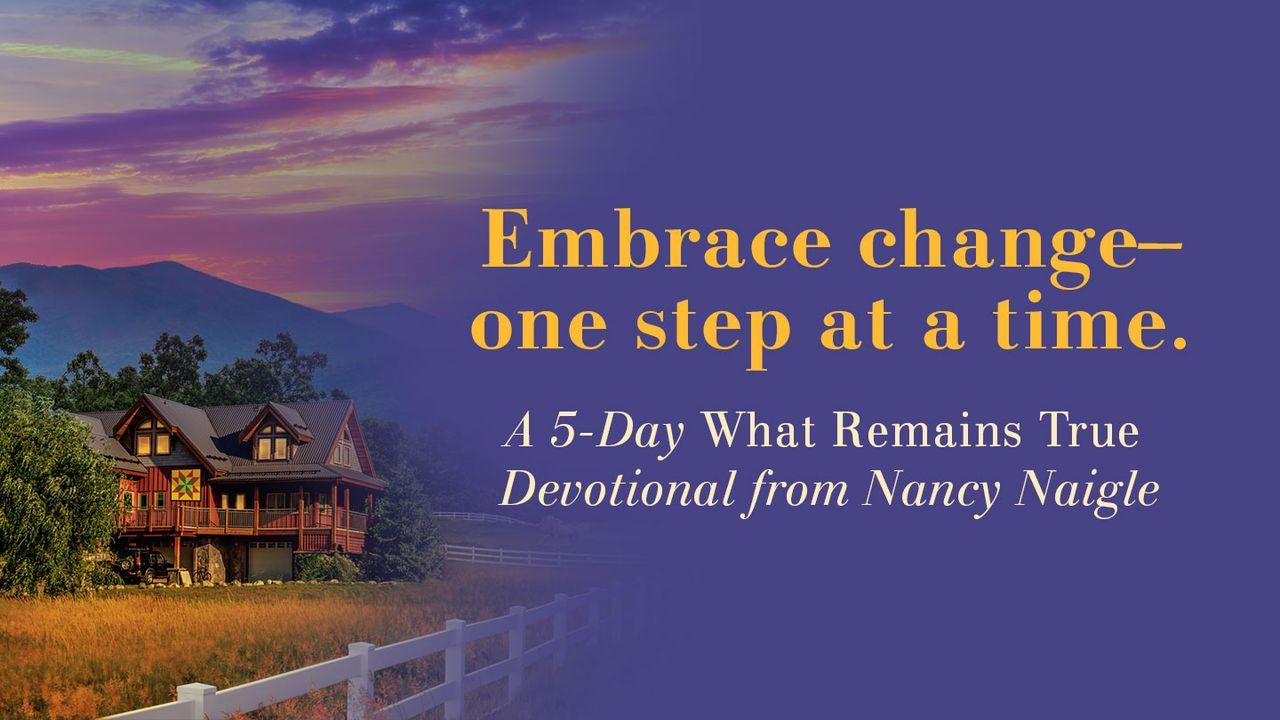 Change Can Feel Like Breathing Underwater.
Change comes in all shapes and sizes. Some of it we bring upon ourselves, even plan for, like:
Moving.
Changing jobs.
Deciding to lose weight.
Other changes feel like they are thrown on us, making it hard to breathe or even comprehend the impending change.
A relationship ends, or we lose a loved one.
Losing a job.
A trust is broken.
Enduring change can feel impossible, like breathing underwater. But nothing is impossible with God.
Clear the noise.Combat your worries with thankfulness.You don't have to figure this out alone. Stop, place your worries at God's feet, and trust Him. He is aware of everything, and is there for us. Take a step back to look clearly at the situation as if it were happening to someone else. Break it down into its simplest terms to understand it, see the parts for which you can be grateful, and pray.
Ask for His help in your prayers today. Just as God promises in His word, He will guide you. Don't rush, give space and time for your prayer. Talk to Him. Lean in, and listen. Your path has just begun. You've taken a step.
Change is inevitable. I've been through so much of it in my lifetime, and I know there will be more to come. When I lost my husband, I was unprepared for the number of changes that were about to take place. Nevertheless, unexpected paths have brought newfound joy and opportunities that I never could have imagined. That's not saying the change was easy. It was hard work, but my walk with God has become stronger with every stumble and step, and for that I am blessed and forever grateful.
Let's pray together.
Heavenly Father, thank You for guiding me through the changes in my life. For those struggling with change at this very moment, I pray You will show Yourself clearly to them so they will know and feel Your presence and hear Your word. Strengthen them to take the next step with You, and to face the seemingly hard or impossible. Help them to know You and greet this change with excitement for the new experiences that You have prepared in advance for them. Amen.
About this Plan
Whether it's expected or not, change can make us feel alone. However, God is always with us, even when we are thrown for a loop and feel unsure of ourselves. This five-day reading plan from Nancy Naigle will help you cop...
About The Publisher