Quick Encouragement for Medical Professionals
Sample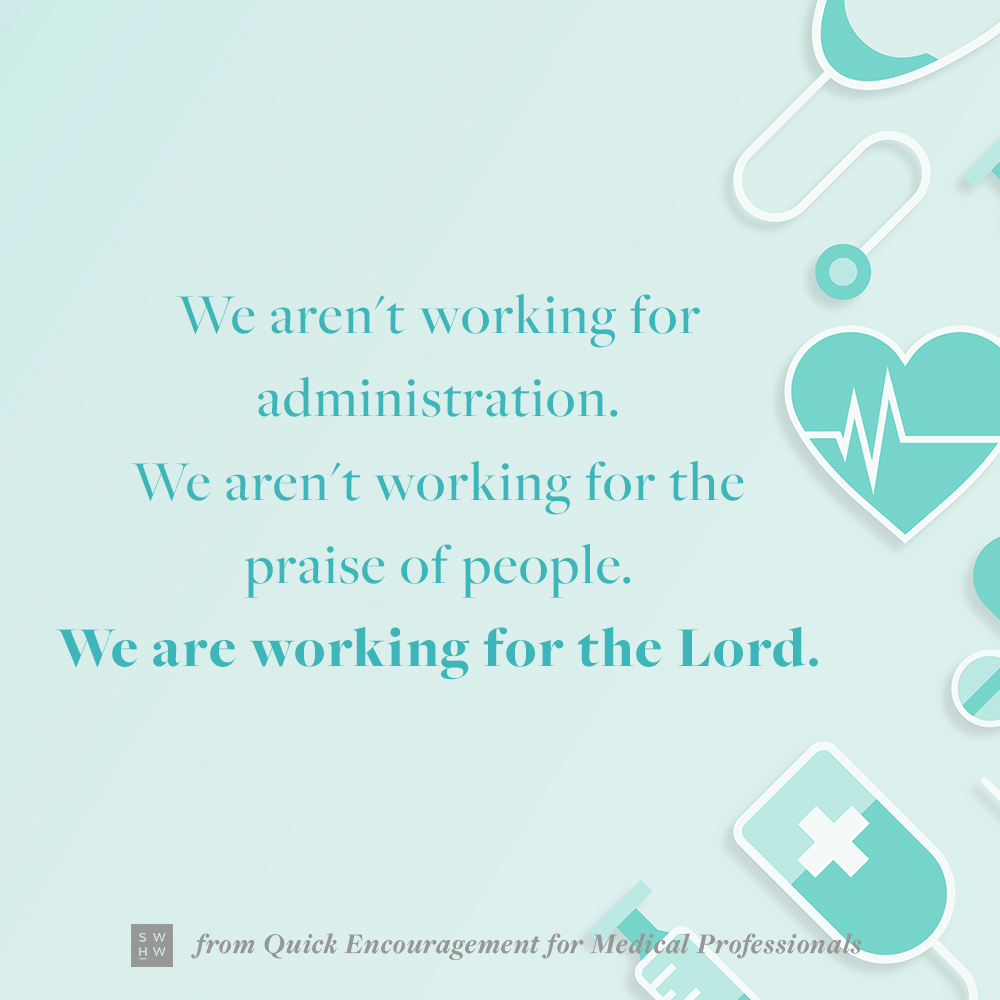 Working in medicine has always been a work of heart, but the difficulty of the last two years has made medicine a career you continue in because of your heart.
The way we continue working in medicine from our heart is by knowing and reminding ourselves continually we aren't working for man.
We aren't working for administration.
We aren't working for the praise of people.
We are working for the Lord.
We are doing it with all our hearts because we represent Christ in our place of work.
We get to carry His name into such a demanding area of ministry in our world right now.
What an honor and privilege.
Lord, when the days are hard, long, and lonely, we ask that You remind us of the privilege to carry Your name into the spaces that are hurting, spaces that need Your presence. Remind us by Your Spirit that everything we do is for YOU and we are working unto You. Amen.
About this Plan
The medical field can also be your mission field. Join Dr. Joni Stepp for five days of reading one Bible verse, a short devot...