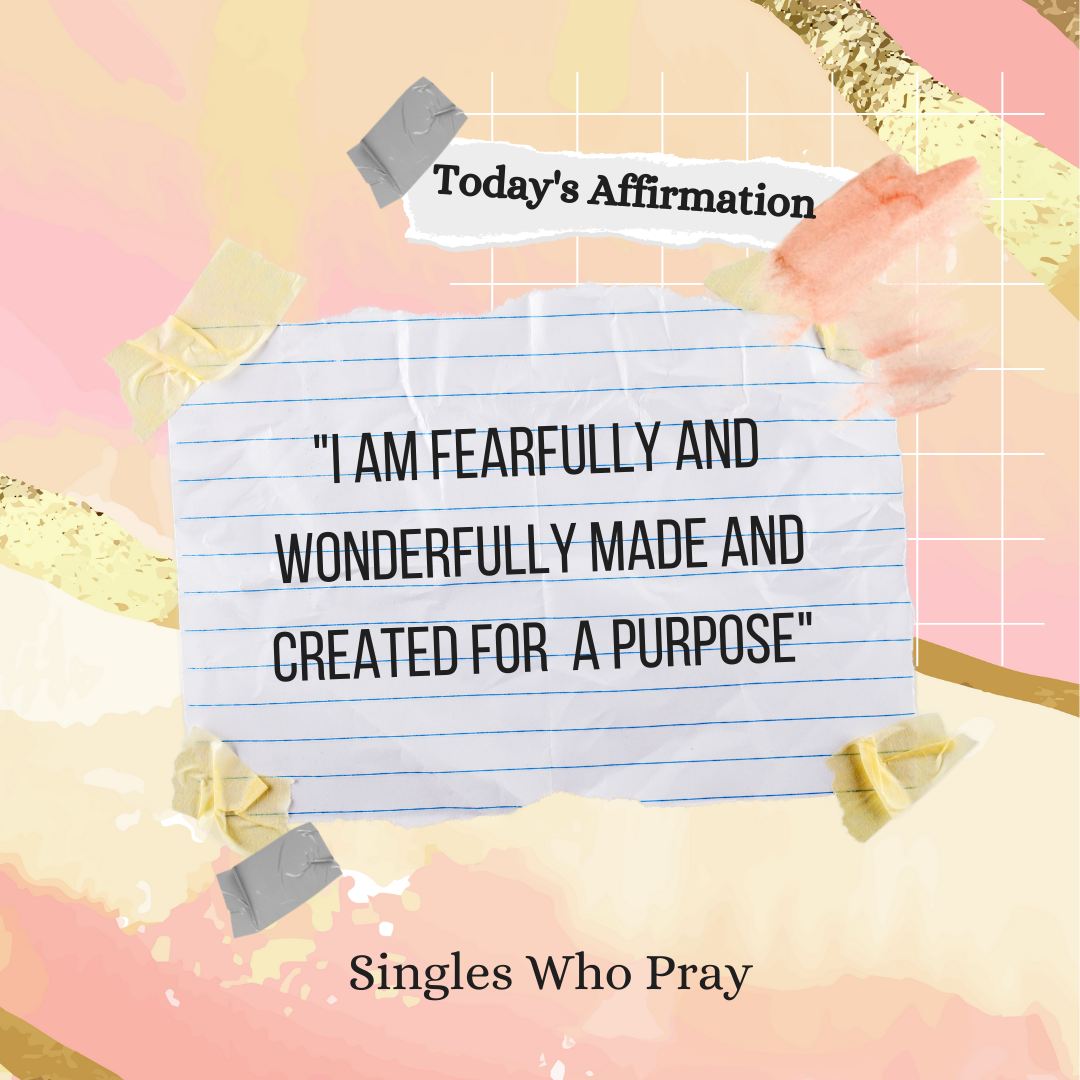 Day 1
"I am fearfully and wonderfully made and created for a purpose."
God declared in Psalms 139 that you are fearfully and wonderfully formed, which is a very comforting phrase. You need to be aware that you are one of a kind, recognize that you are valuable, and be confident in the fact that you are fearfully and wonderfully made. Recognize that you can accomplish anything in which Christ strengthens you. The Lord is aware of every element of your life, including the number of hairs on your head. For God and by God, every one of us was created differently and uniquely. If we were all born with the same features, hair, voice, or even vocations, the world would be a dull place. God desired diversity in our world, so he made us all with different personalities.
We were made and developed with a specific purpose in mind. The trials of life sometimes cause us to lose sight of what the Lord thinks of us. We are called to live our purpose as singles in order to glorify God. Believe in yourself and your purpose. No one believed in Jesus when he first began his ministry until he started performing miracles. For his purpose Jesus put his foot to the plow. Increase your faith, begin creating, be intentional, and remain focused on your mission!
Choose to believe that you are a child of God today. You are cherished. You were fashioned in the image of God, fearfully and wonderfully, and for a specific purpose. You have everything on the inside of you because you have God!
Today's assignment: Make a list of five things that make you stand out.