It's the Most Stressful Time of the Year
Sample
Misplaced Priorities
Matthew 6:33 "But seek first the kingdom of God and his righteousness, and all these things will be added to you."
When I was seven years old, I approached Christmas with the same excitement as Raphie from The Christmas Story. I had already made my list of things I wanted and made sure my parents had it. I was at an age where gifts were the reward for being "good" all year long.
Fast forward twenty years, and I feel like the adult me was still looking for the rewards for being good all year. Then I came to Christ, and my priorities shifted, or so I thought. Many adults have misplaced their priorities when it comes to this time of the year. Instead of focusing on the birth of our Savior, we are focused on all the details of the season.
Will I have enough money to buy all the gifts I need this year?
I don't want to have to go to four places this year for Christmas day
Having to put up with crazy family members at a holiday dinner
Will I get what I asked for, or will I need to buy it myself?
How much of my shopping can I get done online this year?
The list goes on and on for some people, but you rarely see focusing on Jesus show up on our to-do list. For example, last year, my wife and I (empty nesters) dialed our Christmas back a bit and focused more on quality time with each other. While we spent time with each other, we would try to talk about how God had blessed us. We would reflect on His "gifts" in our lives and how much more wonderful it is to focus on Jesus. You'd be surprised how easy it is to see Jesus in your life when you talk about his presence there.
As our focus verse states in Matthew, "But seek first the kingdom of God and his righteousness, and all these things will be added to you."
Last year's Christmas season was so nice that we've found ourselves talking about how much we are looking forward to doing that again. The strange thing is, we can focus on Jesus in our lives all through the year.
So let's get our priorities in order and see the kingdom first.
Uncommen Questions:
Are your priorities where they should be?
What can you do to adjust your priorities to be more focused on Jesus?
Uncommen Challenge:
May our challenge be to seek the kingdom of God this year at Christmas and experience its true meaning.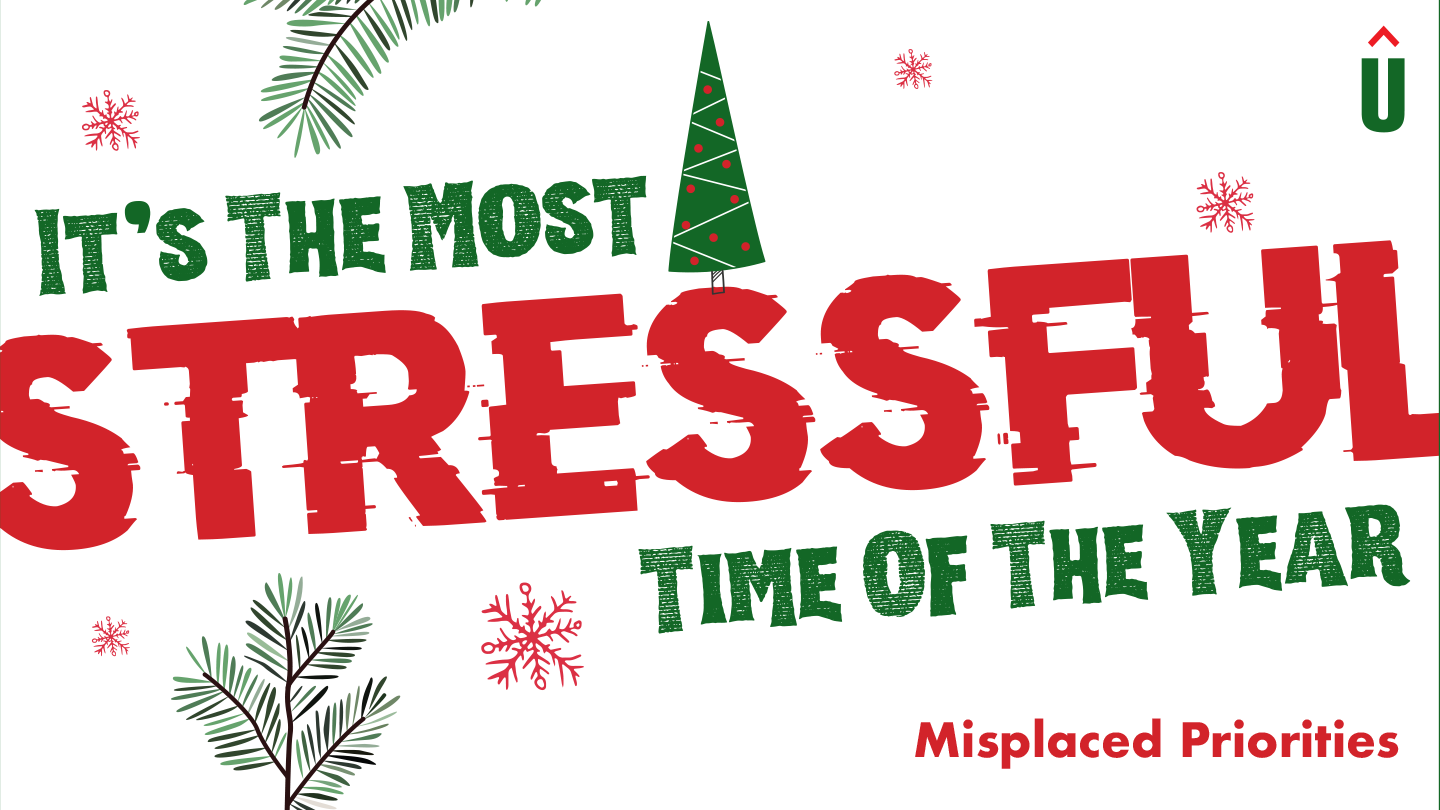 About this Plan
Christmas should be filled with joyous occasions celebrating the birth of our Savior and building memories with family and fr...
We would like to thank UNCOMMEN for providing this plan. For more information, please visit: https://uncommen.org/