Plan Info
He Said, She Said, He Says
Sample

Get the app
When it comes to relationships, love, or life in general, there is one key characteristic that, if utilized, can help to put things into perspective: humility.
Humility can cause us to recognize that though we may be great at something, we know that there is someone or something that pushes beyond our greatness.
We can be the best in so many avenues, but we are not perfect.
We are human.
We have flaws.
We have faults.
Jesus exampled humility in all that He did. He was the spotless man. The only one who walked the Earth that was truly free from the worldly desires and temptations that affect all of us. He lived deliberately, and He lived faithfully. Where He walked, miracles were in abundance. He healed the lame, He revived the dead, and He truly practiced what He preached.
If there was any one person who had the right or ability to boast and brag about themselves, it would have been Jesus.
But He didn't.
Instead, He openly stated that we could do greater. In John, Jesus said, "greater is He that is in you than he that is in the world."
He implored us to be better. To live better. To treat others better. And ultimately, to treat ourselves better.
Isn't that what love is?
Jesus celebrated the miracles that He performed, yet He did not brag about them. He wasn't walking around showing off His power to people. He healed the sick not because it would sound good or look impressive. He healed them because they were sick and needed healing.
He was a humble man, and through this humble, seemingly ordinary man, God did extraordinary things.
Humility is often difficult to have when we reach a place where we feel that we are experts. It's hard to be humble when we experience success or feel that we are succeeding in many different avenues. Those who lack humility will find it easier to cast blame and judgment on others but understand that the ONE perfect human being that walked this Earth carried humility with him, as He performed miracles and preached the Word of God.
Humility celebrates, but it does not boast.
About this Plan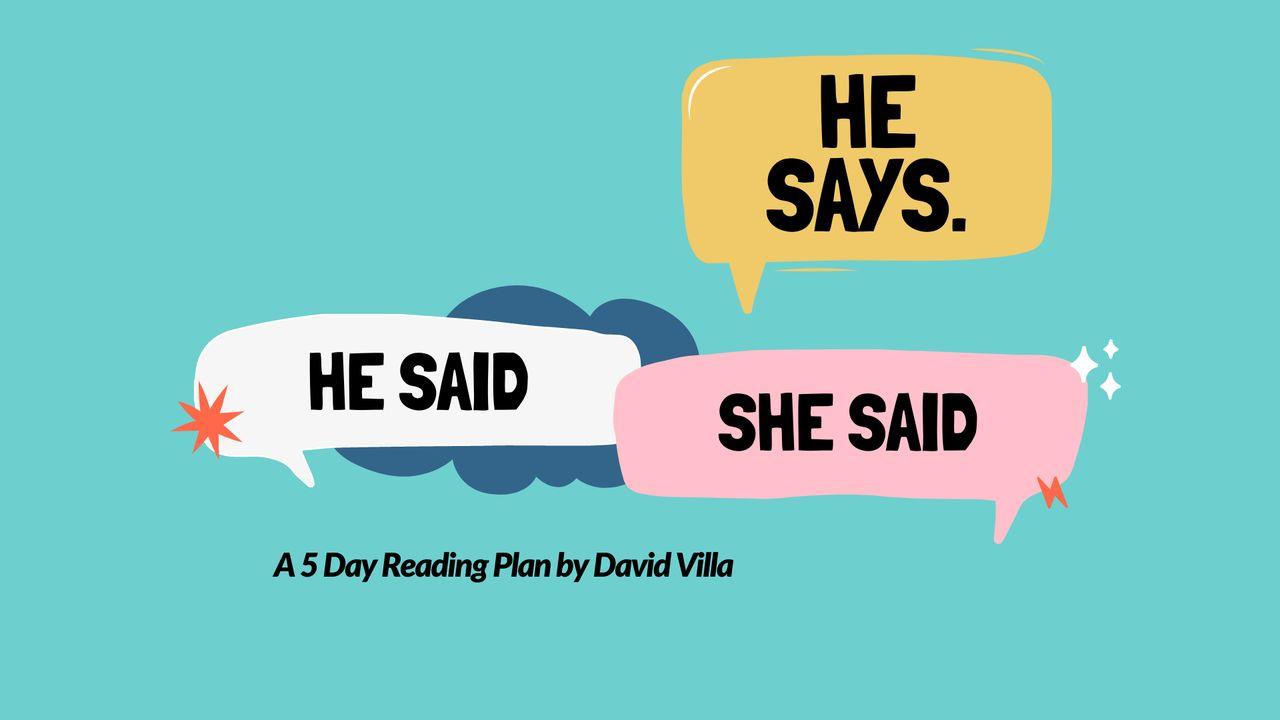 Relationships can be a lot of he says, she says, but what does God say? Join David Villa as he goes over what a healthy relationship looks like in the eyes of God. He says, she says, HE says!
We would like to thank David Villa for providing this plan. For more information, please visit: https://davidvilla.me